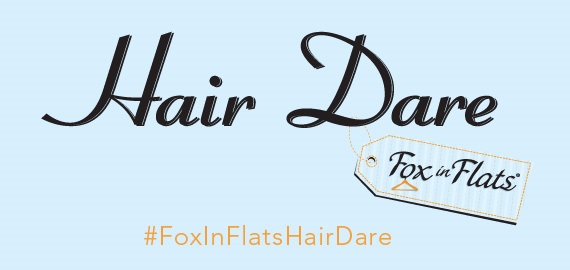 Do you have a basic, quick hairstyle that you fall back on day-in, day-out simply because it's convenient?
If you answered "yes", you're not alone.
Of 150 women we surveyed, a whopping 77% said they had a 'uniform' of sorts they wore regularly – and that uniform was most often topped off with a pony-tail.
Sound familiar?
But, making more of your locks doesn't have to be hard, time-consuming, or a hassle. So to encourage more of us to break out of a hair style comfort zone, we're continuing our series of Style Dares by laying down a hair challenge:
Wear your hair in a different style

every day for 7 days in a row
5 reasons to try the hair dare:
1. It'll be a great way to bust out of a hair-style rut.
2. You'll probably discover a bunch of new, easy hair-do's to add to your daily repertoire.
3. You won't have to buy anything new to participate.
4. We've got loads of tips, ideas and inspiration to get you going.
5. We'll call you "chicken" if you don't join in. "Burk, Burk, Burk!"
The rules:
Join in whenever you like, but to complete the Dare you need to do it for 7 days straight. I'm starting this Monday 14th of April.
Each hairstyle must be distinctly different from another.
Choose any hairstyle you like, but challenge yourself to try styles you've not done before.
Tips & ideas:
For hair-spiration, check out our file of hairstyle ideas on Pinterest. It's a catalogue of awesome hair photos, with links to articles and how-to's online.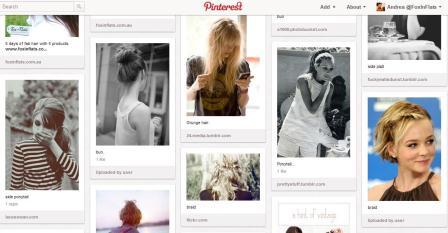 For super-easy-to-follow hair-style tutorials, grab a packet of bobby pins and click over to Hair Romance. Christina will have you braiding and twisting your hair into swoon-worthy do's like this in no time. Or download one of her e-books for $14.95 like 30 Days of Twist and Pin Hairstyles or 30 Braids in 30 Days.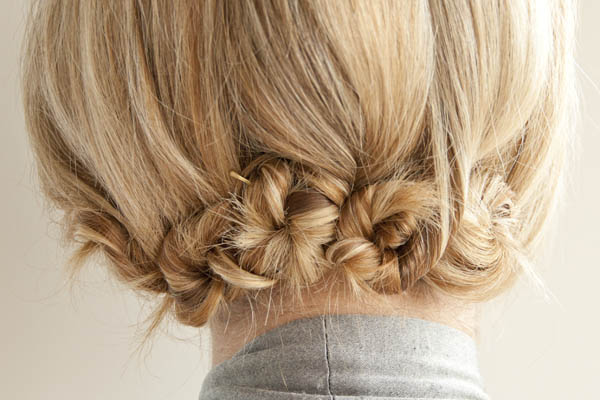 Browse the articles we've published on Fox in Flats.
We're all about sharing tips and ideas, and our hair file is bursting out like an afro from under a cap. Click here to see them all, or click through some of our favourites, below: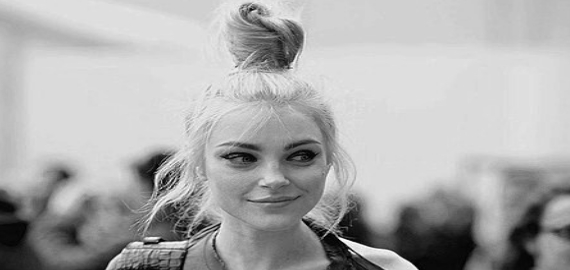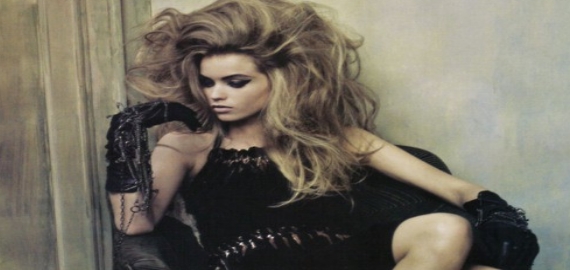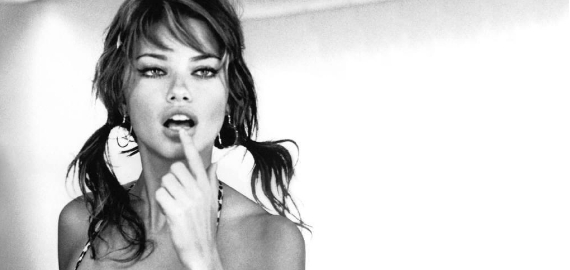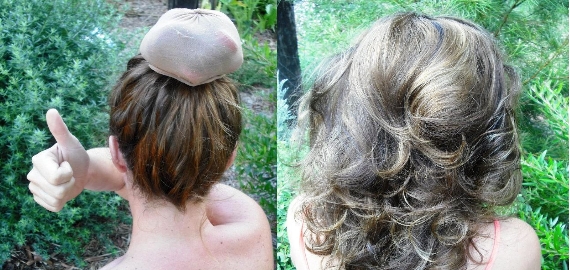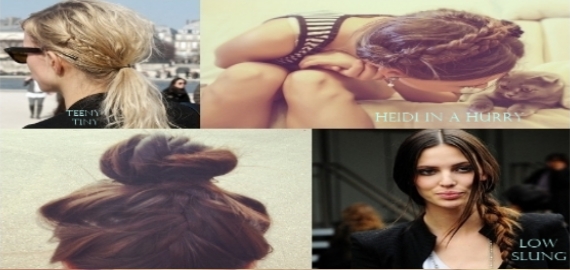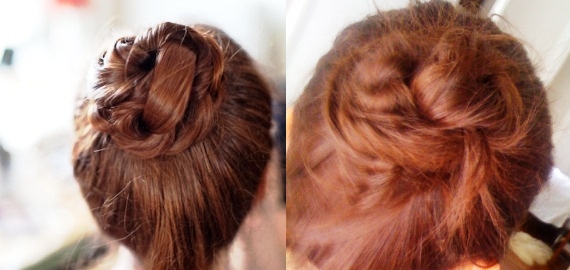 And the list goes on… Click here to browse all of our quick hair tips.
we'd love to see your styling handiwork!
Seeing everyone's styling handi-work – and getting a peek into the day-to-day lives of women around the world – is a huge part of what makes the Fox in Flats Style Dares so fun.
So be sure to share your #FoxInFlatsHairDare efforts with us on the Fox in Flats Facebook page, on Twitter, or Instagram using this hashtag:
#FoxinFlatsHairDare @foxinflats
And here's something for you Instagramers out there to load up so your mates know why you'll be all of a sudden posting photos of your hair-do's next week: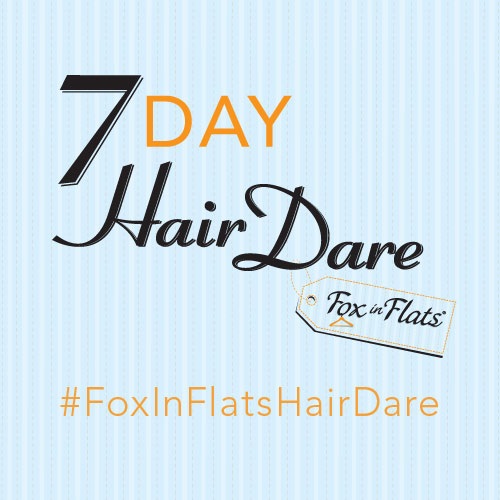 We will showcase our favourite reader photos and hairstyle tips on site and social media over the next month or so.
Here's to a week of getting out of a hair-rut!
So…Are you in? Or are you 'Chicken'?