Frustrated at the difficulty in finding practical style solutions, ex-marketing strategist and mother of two Andrea Michelle created Fox in Flats – a platform with easy and affordable tips on fashion, beauty, and ways to juggle life's ups and downs.
Her engaging and relatable approach has created a community where women feel genuinely supported and encouraged.
Andrea has been awarded Beauty Writer of The Year at the prestigious Beauty Directory Star Journalism Awards and Best Blogger in the Stormy Awards.
She was a finalist in VOGUE/Kidspot's Style & Beauty Voices of the Year, and is one of Kidspot's Top 50 Bloggers.
She's been named as one of Australia's most Clickable Women by Mamamia and one of 3 "Real" Beautiful Women Worthy of a Magazine Cover by Stylaphile.

Having seen her own mother suffer from cancer and faced her own related genetic issues, Andrea is proud to be an Official Ambassador for the National Breast Cancer Foundation.
Andrea is a regular commentator about style, beauty and women's issues on national TV programs, glossy mags, radio and newspapers, and has appeared in the following media: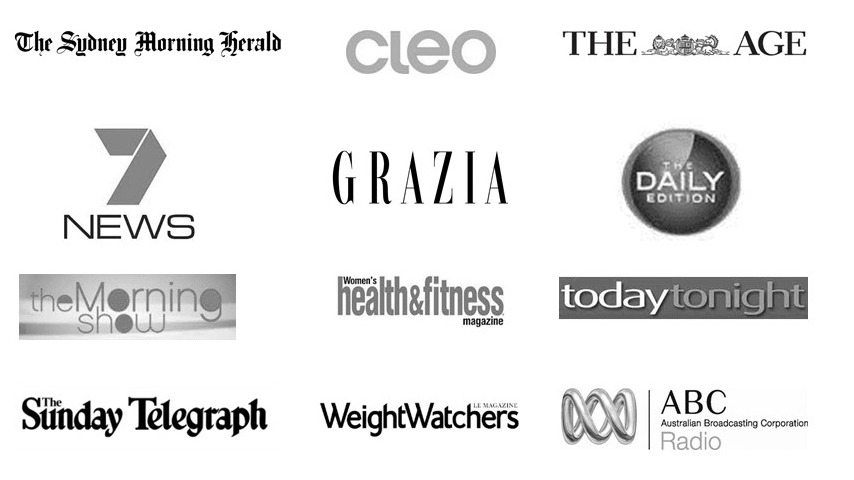 She is in demand as a speaker and panel member at industry conferences like ProBlogger where she combines her unique experience as a seasoned marketer and veteran blogger to provide measured opinion and insights.
Andrea has interviewed international celebrities like Roberto Cavalli and Dannii Minogue, and tried not to fan-girl too much while doing so.
And while she's a huge fan of red lipstick, Andrea reckons the best accessory is a smile.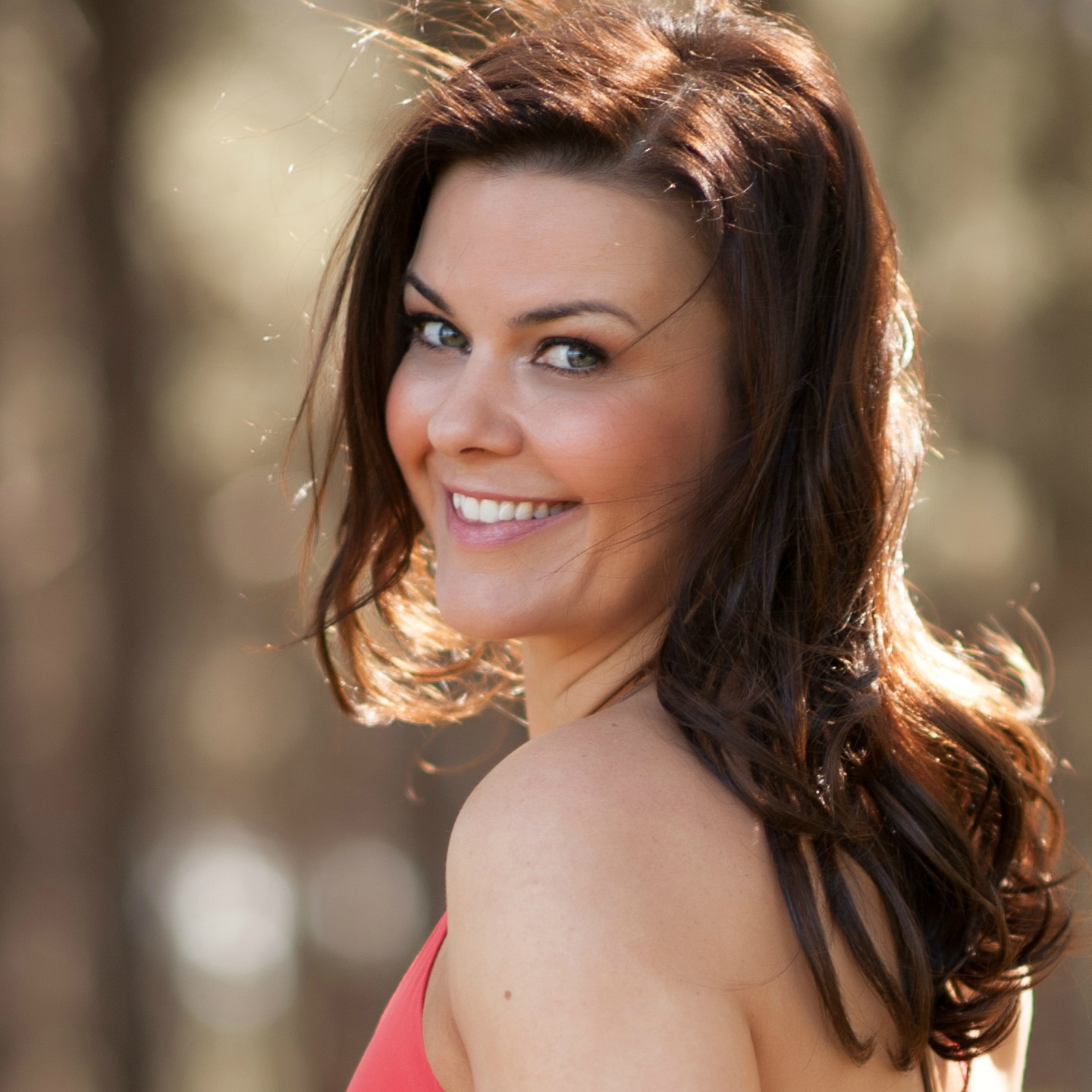 Quick Q&A
What was the inspiration for Fox in Flats – that 'lightbulb' moment?
It was a grey velour tracksuit. One day I caught sight of a woman wearing one with her hair scraped back in a ponytail pushing a pram with a toddler running alongside. Then I realised it was my reflection in a shop window!
I had well and truly fallen into a motherhood induced fashion rut and it was dark and lonely down there.
On a mission to dig my way out, I consulted my usual go-to fashion resources – magazines – and hardly found a thing I could possibly wear to the playground. Within the 350 pages of gloss and promise, I would perhaps find one or two images or ideas that could apply to my day-to-day fashion needs. I felt more stuck in my rut than ever.
Just as I was about to curl up in there, resigned to my 'mumsy' fate, my inner nerd came out and, just for fun, I developed an online survey to see how other women with young children were feeling about fashion.
In less than a week, I received close to 150 responses from women all around Australia and the world. The swiftness and depth of responses made me realise it definitely wasn't just me who was feeling this way.
So I developed FoxInFlats.com.au to share easy, affordable tips ideas and inspiration to make it easier to navigate motherhood in style – and in the process dig myself out of that fashion rut.
What do you think's made it such a success?
I'm told it's relatable. As Dannii Minogue once told me (yes, I'm name dropping here, but wouldn't you??!) "It's always real. Real mums can be fierce, shy, funny, crazy, happy, hopeful, and flustered, and sometimes all of these things at once. It's nice to hear from a mum who is trying to get the balance of life right and still having fun and feeling fabulous along the way."
Also, it has a strong community of like-minded women who are incredibly kind and supportive to one another.
What do your kids think of Fox in Flats?
(laughs) I think they think I'm gaming when I am on the computer. I'm still not sure they quite get what I do, but they know it has to do with fashion and beauty.
What are your top time-management tips?
I can get easily distracted, so I work hard at being present in the moment of whatever I am doing. This tends to make everything far more productive.
What's your go-to good-hair-day tip?
Dry shampoo is everyone's friend! It's an instant refresher for dirty hair or to maintain a blowdry. If all else fails, wear a hat – have a few on hand to suit different occasions.
What are your best 'dress-up-quick' tips?
I'm a huge fan of red lipstick – it always makes you look like you've gone to a load of effort and detracts from sleep deprived mama eyes.
What do you do to stay balanced in life?
What is this 'balance' you speak of??? I think the term is a bit of a firfy. It's almost impossible to get the perfect balance between everything we want to do, be and achieve. I feel we need to give ourselves a break and understand that some days we're going to kick butt at work but the kids might have cereal for dinner, and other days we're going to want to cover our lapels with medals because we've slam-dunked the Mum thing.
But what I do know is that if I feel good about myself, I feel happier and this has a spill over effect to the things that matter to me.
I like to get up early before the children so that I can enjoy the silence and potter around on my own – I find that that small amount of time sets me up for the day. I make time to exercise. I diarise regular hairdressing appointments, manis and pedis, and catch ups with friends. Time spent with other women downloading and sharing ideas always leaves me inspired and ready to take things on afresh.
What do you do to stay healthy?
I go for walks each day, and the gym a few times a week. The fresh air and exercise does the world of good.
What's your idea of a great holiday?
While I love family holidays, I'll admit I love child-free breaks to let my hair down, relax and recharge. Give me a beach somewhere tropical and a good book and I'm in heaven.
What's your idea of a great Sunday morning?
Sleeping in – although this is rare. I love getting my boys to cuddle in bed with me on Sunday mornings, although as they get older they tend to ration this out.
What's the best/worst thing about parenthood?
Best: Cuddles!
Worst: Seeing them hurt.
What's the best parenting advice you ever been given?
Don't count your hours of sleep.
What maxims do you live by?
Be truthful, gentle and fearless.
What gets you fired up?
Injustice. Liars. People who wear leggings as pants.
What makes you laugh?
My kids. They're crazy and cute.
What's on your bucket list?
Hands down going to Paris with someone I love.  We'd walk around the streets aimlessly, and sit in cafés people watching. That, or a week of uninterrupted sleep.
Apart from having kids, what's your proudest achievement?
Creating Fox in Flats six years ago. It took me out of my comfort zone and was a huge leap of faith. I'm proud of the community of women who surround it – smart, savvy, warm, fun people. I'm proud that I've created a full time job for myself that gives me flexibility to spend the time I need with my kids.
What's next on your plate?
Continuing to grow FoxInFlats.com.au to reach more women. It's the type of info and dialogue that I wish were available when I was first faced with the style and life dilemmas of motherhood. It's great to know that you are not alone, to feel empowered by solutions,  and with a community to bounce ideas off.
For the latest from Andrea Michelle, follow her on Instagram, Facebook, Twitter, and Pinterest.