It's that time of year when we're looking to refresh our wardrobes. And I'm a big believer in keeping it classic and comfy. Items you can toss on in a moments notice without having to think it through; pieces that will last from one season to another. Most importantly, they need to be able to withstand messy playgrounds and picnics, or take us from one occasion to another.
I've checked out the latest offerings from Boden's Spring/Summer range and reckon these are the essentials that'll do the job. All of these can mix and match around with each other, or take you from day-to-night. And you can easily switch them with cooler separates for warmer days, or more snugly items when there's a chill in the air.
The Striped Breton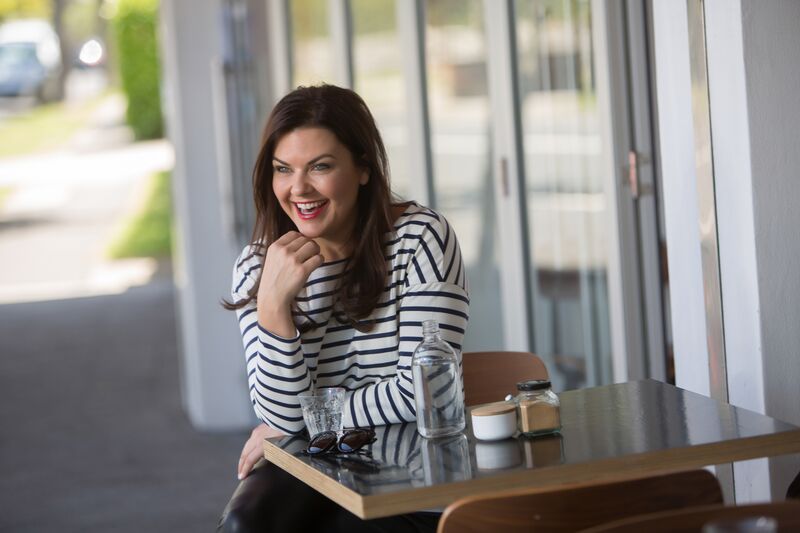 We all need a striped tee in our wardrobes, but finding one with a flattering cut and quality fabric can be a challenge. This one is semi-fitted, finishes low on the hip, and is 100% cotton. Push up the sleeves and wear with shorts or a skirt on warmer days, or team with black leather pants like me to edge it up. Boden Long Sleeved Breton $44.
The Leather Pant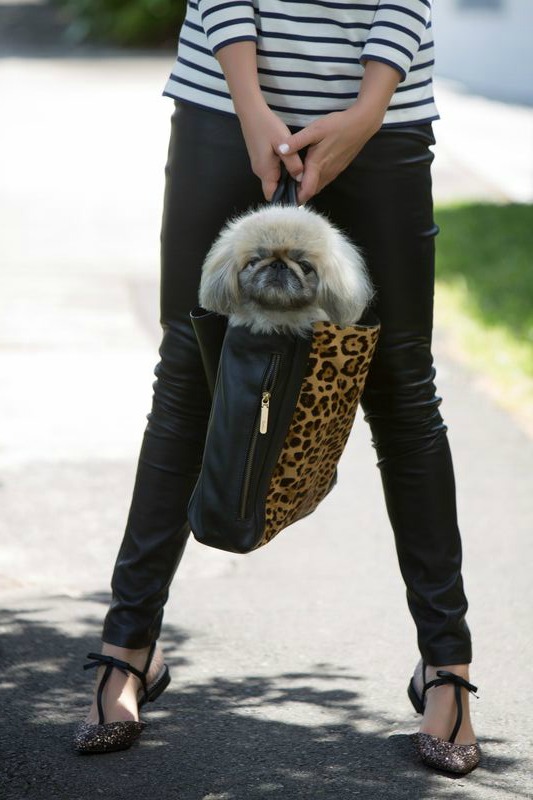 I'm not sure my dog Sushi was digging them so much, but these pants are The Bomb. Made with soft supple leather, they've got a concealed side zip and elasticised waist, so they're extra comfy. Treat these babies right and they'll be the a wardrobe staple for years and years. Simply wear them any time you would your favourite jeans. Boden Leather Pant $658.
The Foxy Flat
That classic t-bar strap, the dainty bow, those sparkles, Oh My! Lined with leather, these'll be a comfy and chic alternative to your fall-back ballet flats, but because of that buckle up sling-back they're not going to flip off your feet when you're running after your recalcitrant off-spring, or cheeky pup. Boden Isabel Bow Point $118.
The Kimono Tee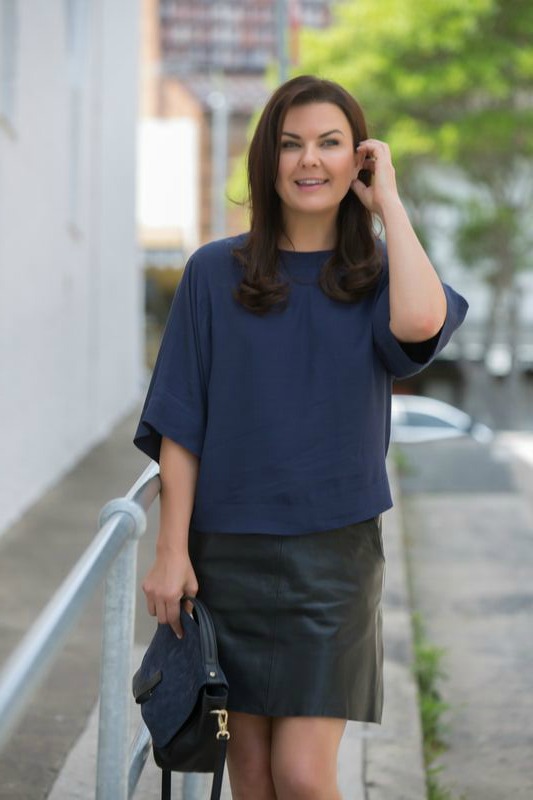 A crisp alternative to your classic tee, this breezy kimono-sleeved top skims over any bumpy bits. Boden Square Tee $94.
The Leather Skirt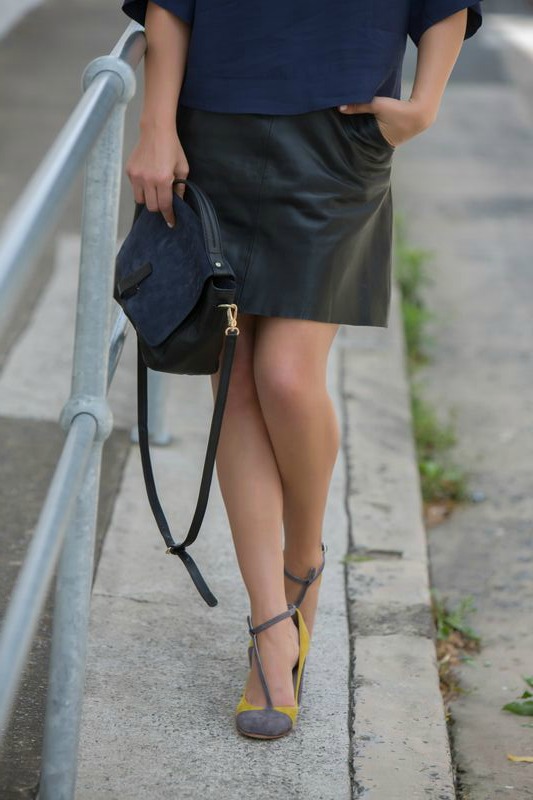 When in doubt, I wear a leather skirt. And this one is my new fave. With an elasticised waist and supple leather, it's as comfortable as a pair of trackies. Plus, with that flattering A-line and "ta-dah!" – pockets – you can't go wrong. I've already worn this with the striped Breton tucked in, a loose tank, and on a cooler day a chunky knit. Boden Leather Skirt $328.
The Versatile Bag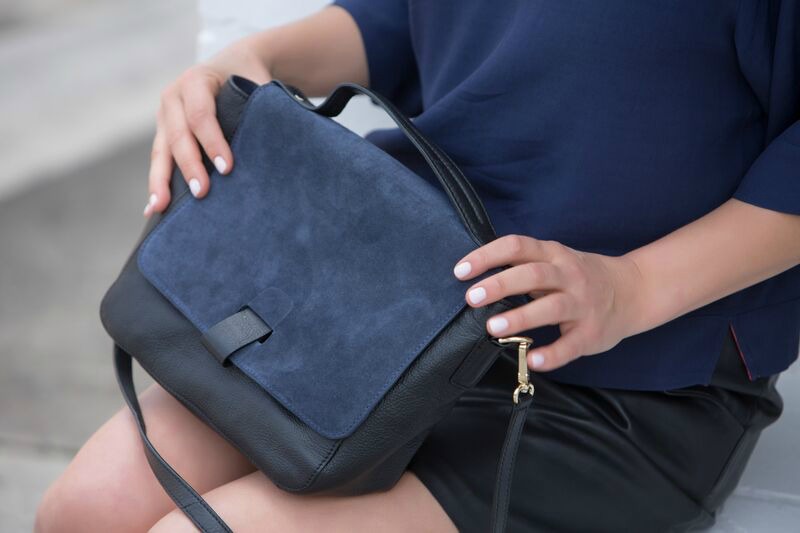 Whoever said you can't mix navy with black has got it all wrong. And this bag is proof. The navy suede flap adds a touch of luxury and breaks up what could have been a heavier looking piece. Big enough for all your essentials (including a spare nappy and pack of wipes), yet small enough to not look like you are lugging the kitchen sink. It also features versatile straps so you can carry it three different ways. Plus, it's on sale now! Boden Bloomsbury Bag $142.
the block heel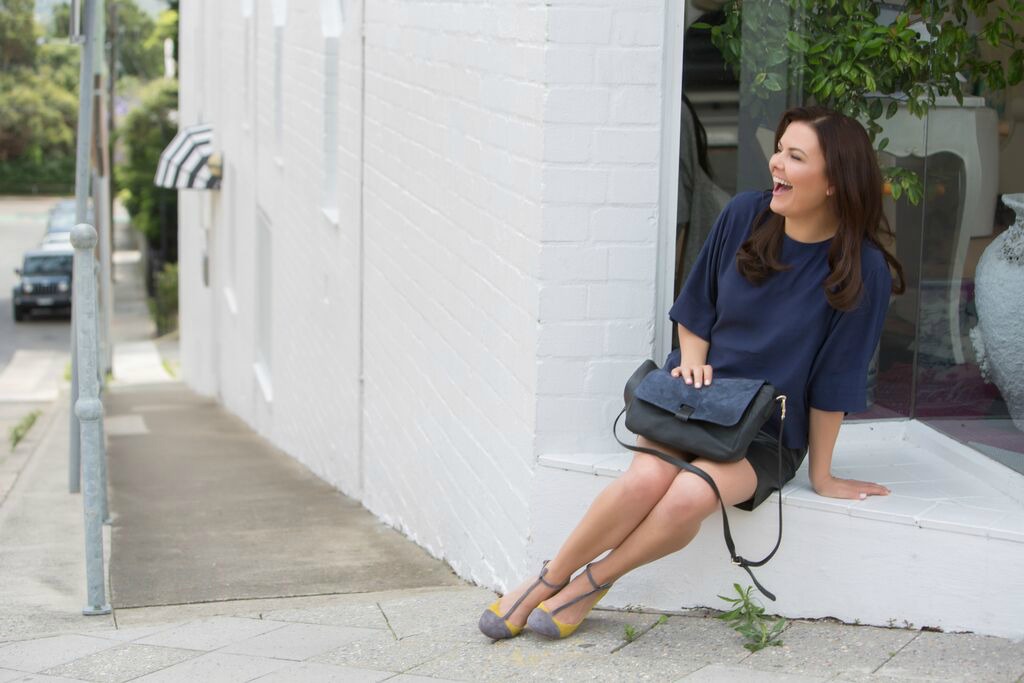 Found! A stylish heel that is comfortable too. The block heel keeps you on an even keel, the t-bar strap is perfectly on trend, and the slight touch of Mary Jane gives a nod to the classics. The two-tone mustard and light grey makes it simple to work back with almost any outfit. And bonus, it's on sale! Boden Lucinda Heel $163.
the leopard print tote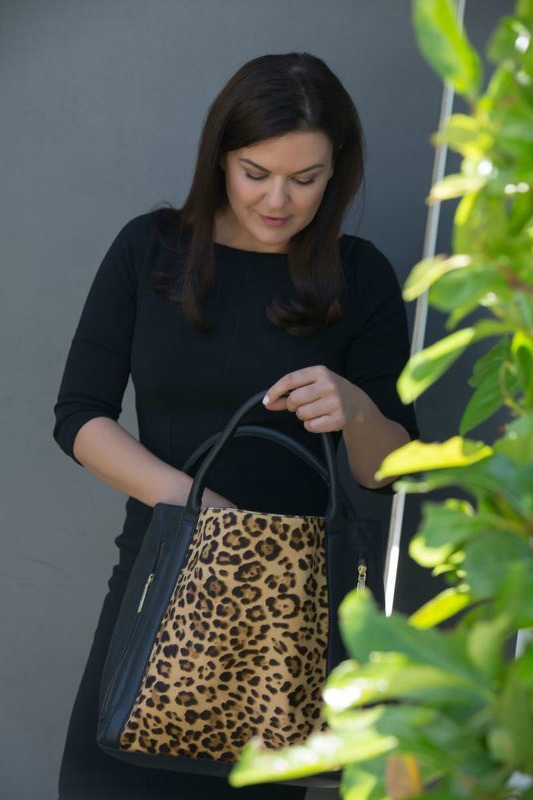 Besides a stripe, leopard is the only print I really wear, because it's a classic that goes with everything. Think of it like a neutral, and apply accordingly. This pony and leather tote has enough compartments to keep things organised, so it could easily double duty as a baby bag. Berkeley Zip Bag $258.
Get shopping Foxes at bodenclothing.com.au! 
xA
Photography: Peter Secheny
Shot at and around The Trail Cafe, Vaucluse

More Fox in Flats: