I like to drink tea.
I like to go to bars.
And I like flats.
Spotted on Alexa Chung at a Mulberry show and Keira Knightley sitting on someone's living room floor, the T-Bar flat combine three of my favourite things.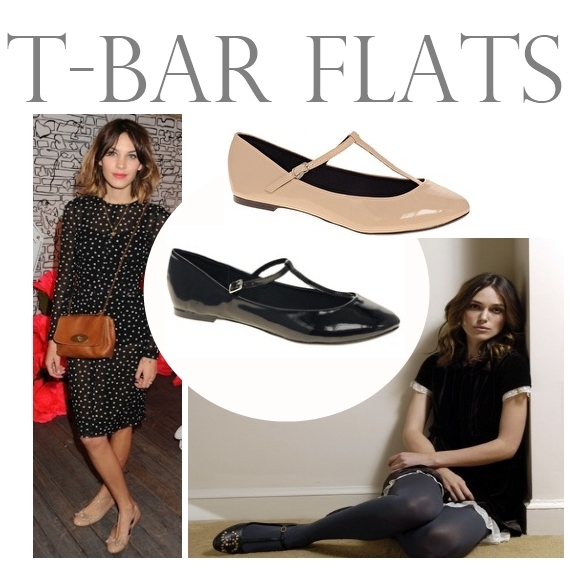 And I found these cute patent T-Bar flats online for less than $50.
I like that too.
ASOS Leigh Patent Ballet Flats with T-bar $40.78 Nude and Black
Tea or Coffee? Bar or Cocktail Lounge?