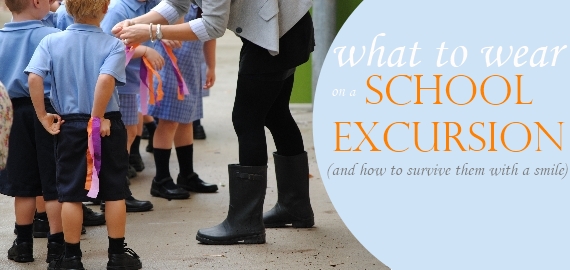 As the year draws to a close, there's a rush on school excursions. Many teachers like to have a special away day with the kids to mark the end of the year, and inevitably the school newsletter is crammed with calls for parents to volunteer to accompany classes on their off campus adventures. If the very idea makes you shake in your Converse, you're not alone.
For the first couple of years after my eldest child started school, I avoided going on excursions like the plague.  I always used my toddler as an excuse not to go, but in reality I was terrified. I get car sick in buses, I'm shy, I don't like having to discipline other people's kids, it sounded like hard work, etc. etc… I think you get the idea.  Once both of my children were at school, I was back at work and therefore had an even better excuse for not going.  Over the last twelve months though, I've made a lot of changes in my life.  The main change is a reduction in my work commitments to one day a week (my choice – a long story!), so there were no more excuses for not going on excursions.  The result: in the last twelve months I've been on three, the most delightful of which was a trip to the zoo with seventy five Year 5 boys!
Here are my tips on what to wear, what to take, and how to survive the school excursion.
1.  Keep it comfy 
Converse, loafers, boots, a sandal with a bit of a wedge – shoes that you're certain you can walk in for a full day.  It may seem obvious but even the most innocent-sounding trip to the Botanic Gardens to see the stick insects ended up leaving my legs aching from walking and standing around waiting for seven year olds to fill in their activity booklets. Shoes with a bit of cushioning can be your saviour on an excursion like this.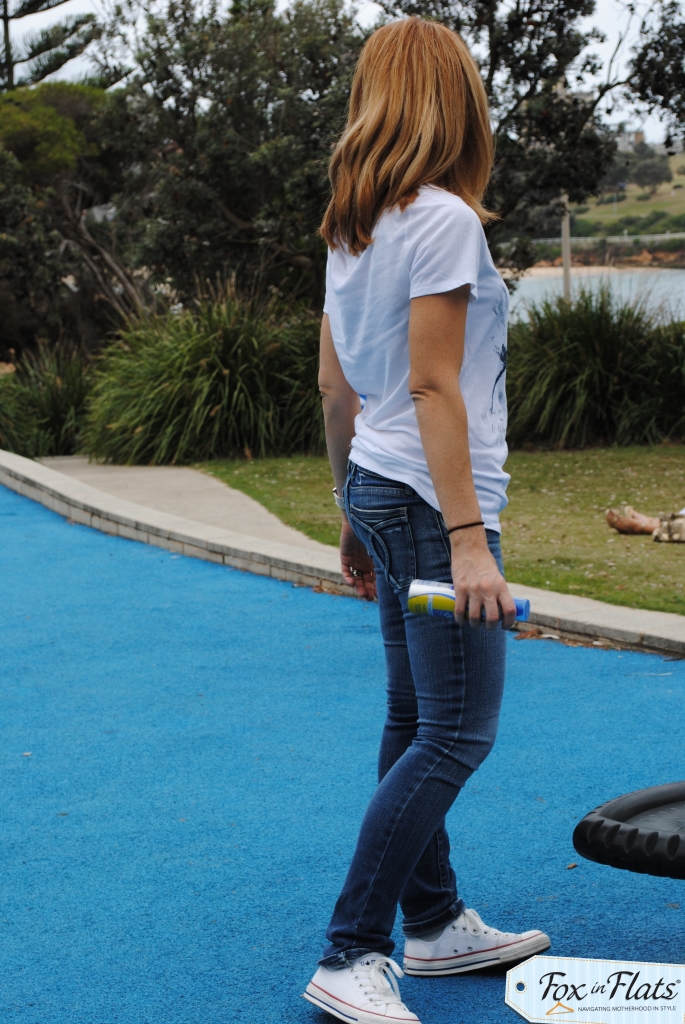 2.  Wear Pants
I can guarantee you that at some stage during the day, you'll be required to sit on the ground.  This might be to listen to someone talk to the class, to eat lunch, or maybe even to wait for the bus.  I guess this could be expanded to say wear pants that are not white or light in colour.  If you have to sit on damp grass in a park or someone decides to wipe their sticky hands on your leg, then white pants are not going to last past morning tea.
3.  Layer it up
You'll be outside, you'll be inside, you'll be on a bus or train, you'll be gone all day and the weather might change.  I think a singlet then a shirt or tunic then a cardie is a good start.  Don't wear denim or boyfriend jackets that you end up having to carry over your arm all day.  Items that can be tied around your waist or carried easily in your bag are great.  (I love Metallicus for layering pieces like tights and cardigans).
4. Take a Hat
We all know about the "no hat, no play" rule by now so it only makes sense to lead by example.  The teacher will have one and all the kids will too, so you may as well join in!
5.  Bag vs Backpack
I have yet to find a stylish backpack, so if anyone knows where I can get one I would appreciate the tip!  I prefer to wear an across-the-body bag or satchel instead, for two reasons. Firstly, it won't slide down your arm every time you have to lean over to listen to a softly spoken little girl ask to use the bathroom.  Secondly, I find it saves my back from getting achy after all the aforementioned walking and standing around.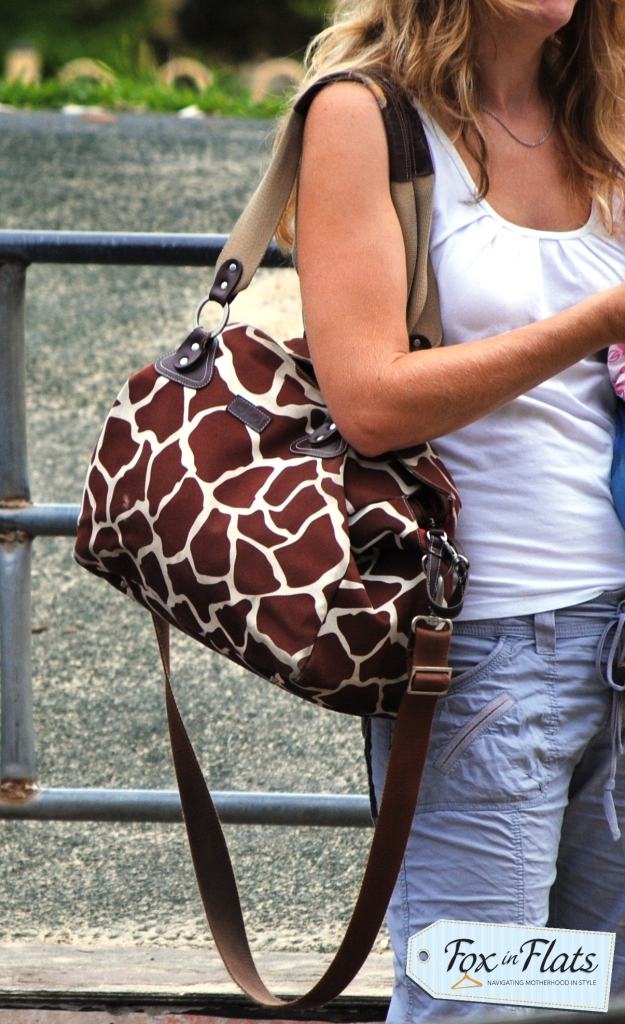 7 Items to Pack in Your Bag
Ginger tablets for the bumpy bus ride
A travel pack of wipes
Paracetamol for your inevitable headache
Antiseptic hand gel (because other people's kids' germs are not as endearing as your own)
A bottle of water
Lunch and snacks in a brown paper bag (or get your child to lug it around in theirs if you can!)
Sunscreen
The most important thing to wear is a smile, and the most important thing to take is a sense of fun and adventure."
There is a reason your children get so excited about trips out of the school grounds – it is great fun and I wish I had started volunteering sooner! It will also give you a wonderful insight into your child's personality and the way they interact with their peers.  Oh, and if you do have to discipline anyone, don't feel too bad or scared about it. I had to remind two little girls not to run in an art gallery, one of them glared at me and hissed, "We're not running, we're skipping!!" Pffft!
Have you braved a school excursion, and if so, what're your tips?
And if you're too chicken, what excuses do you come up with? 

For more Fox in Flats: