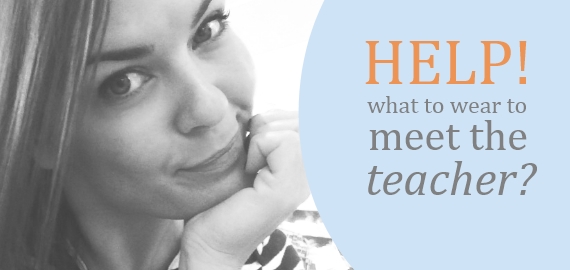 I don't usually put a lot of thought into what I wear to take my boys to and from school. But I do look forward to seeing the mix of outfits other parents pull together after what I assume are similarly hectic mornings filled with porridge smears, sibling squabbles, and frustratingly lax attitudes towards dental hygiene.
I also like to wonder about where all the parents are all going that day, and what they do. Because we're all doing our best to juggle parenthood with livelihood.
On any given school day, I might wear gym clothes, or sequins and high heels, or cut off shorts and an old band t-shirt, or a business suit, or on one occasion, my hair in rollers (don't judge).
But a couple of weeks ago, I received a call from the school asking me to come in and meet with the head of Junior Primary – whom I'd not met before – to chat about an incident involving my son, my son's lunchbox, and another child's head.
My heart sank – and not just because of the possibility my 6-year-old was some kind of schoolyard brute.
It was because I was wearing a studded leather jacket for one of our Fox in Flats Style Dares. And as I'd also been experimenting with a new liquid eyeliner I'd received at a beauty product launch the night before, I was sporting an extreme cat's eye, somewhat poorly applied.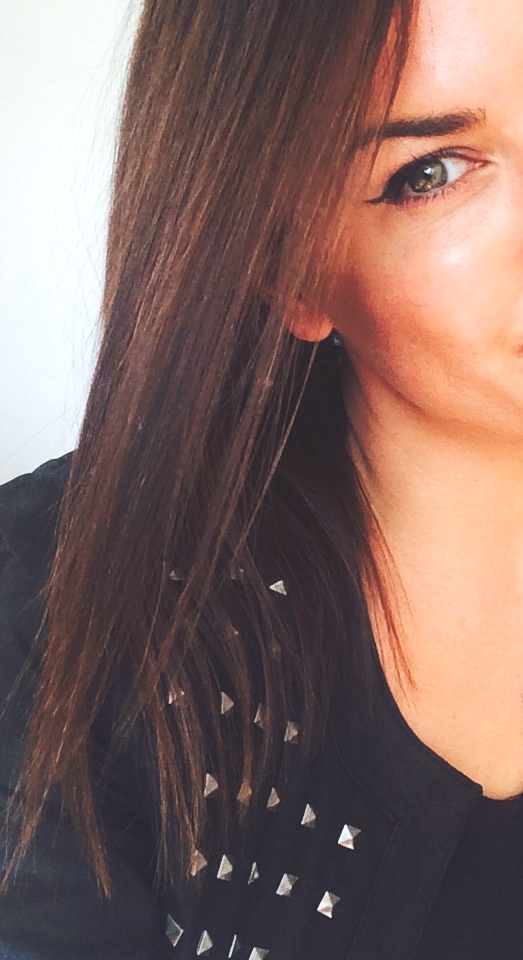 Benefit push-up liner, on Oz beauty counters 27th June, or buy online anywhere for $24.
It just didn't seem appropriate to rock up to the school office looking like some kind of rock-mama-wannabe when my kid was in trouble for wielding his lunchbox like a rock star smashing up a hotel room.
So I quickly scrubbed off my eye makeup and went to change into a more suitable outfit. But then I got really stuck.
My favourite coated jeans looked too much like leather pants. And the pair that don't make my butt look weird are covered in (deliberate) rips. The purple dress that seemed perfect for the first day of school now seemed far too short, and the blue blouse I'd worn for a TV appearance suddenly appeared to be (gulp!) see-though.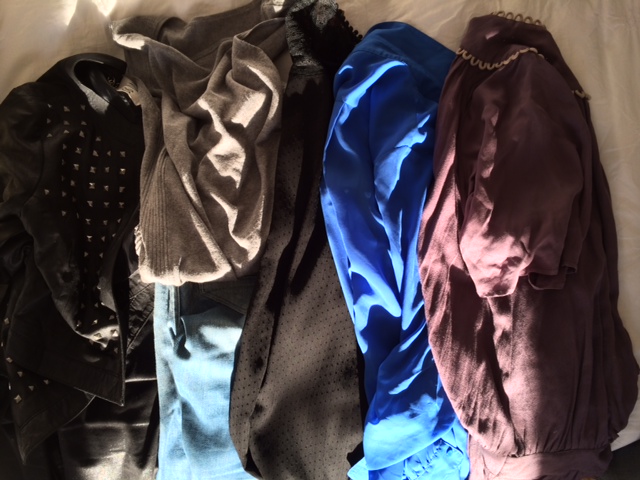 The outfits that didn't make the grade 
As the pile of rejected garments on my bed grew, and the clock ticked closer to my pow-wow with the Principal, I grabbed what I reckon is every girl's safest bet – a striped top.
Feeling comfortable my top was setting the right tone, I arrived at school for a meeting that turned out to be swift, easy, and constructive. Phew! And not once did she check out my outfit. Frankly, I'm sure she had much more important things to think about than what one of the student's mothers was wearing.
  After-school milkshakes, and a "WTF just happened?" face
That said, I do wonder what impression I might have made if I'd turned up with lashings of liner and in leathers?
When I told my buddies what had gone down that day, they all said I shouldn't have changed. But in my heart I think it was the right thing to do, because anything that might make life easier for my kids – even something as superficial as dressing a certain way to meet a teacher – is worth doing.
Plus, I've also figured out a new style mantra:
When in doubt, wear stripes."
If you're looking for a great striped top, we've tracked down 27 of the best online here.
Have you ever had a freak out before meeting a teacher? What was the situation, and how did it go?
And do you think I should have changed outfits?
More Fox in Flats: