Once you have babies, you need a wardrobe full of items that are both practical and comfortable. But that doesn't mean you have to sacrifice style.
We've pulled together our list of essentials which can form the basis for you to build a stylish and practical wardrobe for when you are with your kids.
1. White shirt
Keep it crisp and clean, and avoid embellishments for maximum versatility.

White shirt: Found at Vinnies for $4.
Buy similar: Paul Smith Shirt $189, Banana Republic $70, Lane Bryant $48

STYLE TIP: 7 ways to wear your white work shirt now you're CEO of a household.
2. Ballet flats
Mothers voted these their 3rd favourite shoe in the Fox in Flats fashion survey,
and it's easy to see why.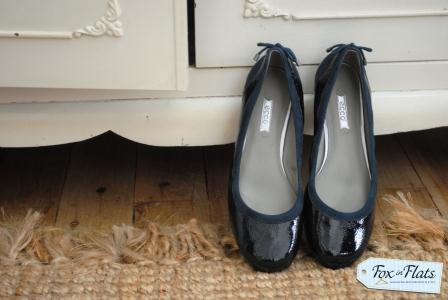 Buy similar: Marc by Marc Jacobs $178, Bruno Magli $176, Armani Collezioni $173.
 STYLE TIP: Beware of flashing too much toe cleavage in the playground!

3. Black leggings
For the ultimate in practicality and versatility, you can't go past a pair of black leggings. Leather panels add a touch of luxe.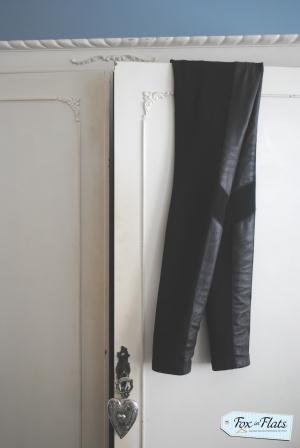 Buy similar: Club Monaco $124, One by Panel $71, ASOS curve leather panel pants $140.
 STYLE TIP: A ponte fabric (type of stretch jersey) is ideal as it holds in your jiggly bits while creating a streamlined silhouette.
4. Oversized sunglasses
Essential to hide those tired eyes.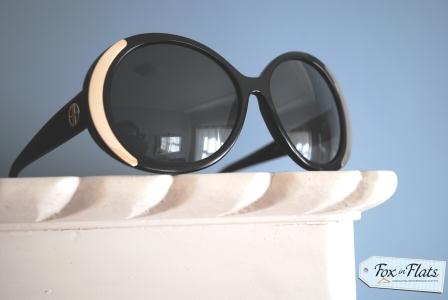 Sunglasses: House of Harlow 1960 Nicole. $150. Buy these online. 
 Shop similar: Stella McCartney Oversized $169, Tom Ford Rhonda $171, House of Harlow, Willow $118. 
 TIP: Build a wardrobe of cheap and cheerful sunnies. The best on the net under $40 here.
5. Flat boots
Knee-high boots are a playground favourite, but ankle boots are equally versatile, and add modernity to your look.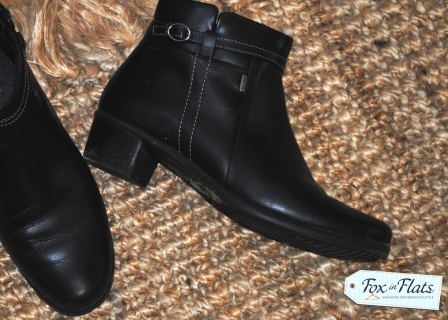 Shop similar: FRATELLI ROSSETTI $173, Tommy Hilfiger Twain $98, Steve Madden Rivingtn $88. 
 STYLE TIPS: 6 ways to wear ankle boots here.
6. A trench coat
Whack this baby over the top of absolutely anything and you've got instant classic style.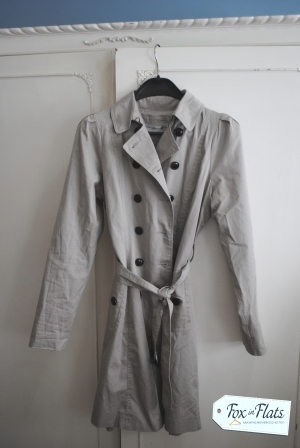 Shop similar: Nicole Farhi $193, Gap Classic Trench $81.
 TIPS: We'll show you how 1 coat can take you from daggy, messy and baggy to classic, chic and tailored, here.
7. Converse
48% of mums say these are their favourite shoes to wear when they are with their kids. As you can tell from the condition of this pair, they're one of my favourites too!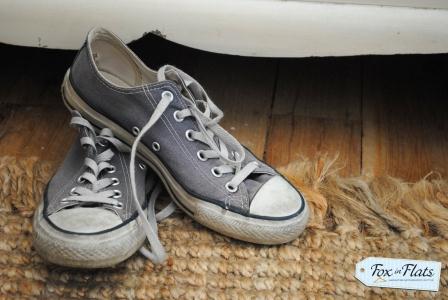 My Converse: $40. Shop here. 
 TIP: For inspiration on how to wear your Converse, click here.
8. A blazer
Classic and chic whatever your job.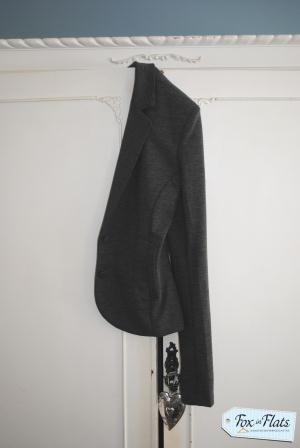 Shop similar: Shopbop basics $178, Bec & Bridge $173.
STYLE TIPS: We've found 8 ways to take your blazer from the boardroom to the playroom.
9. Blue jeans
A favourite of mothers everywhere, and part of the standard 'mummy uniform' according to our survey of 150 women.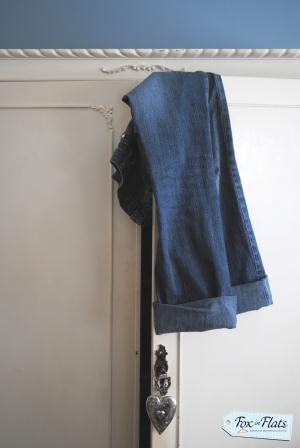 Shop similar: True Religion Baja Boyfriend $176.
 TIP: Cuff them 3 inches above your ankle when wearing with flats.
10. A statement carry-all
As mums, we're always lugging heaps of stuff around. But just because we need our bags to be practical doesn't mean they can't look fab at the same time.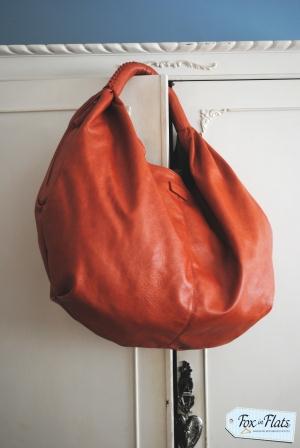 TIP: For 10 ways to know you're buying an awesome baby bag, click here. 
11. A soft leather jacket
Warm, comfy and super easy to wipe away baby dribble.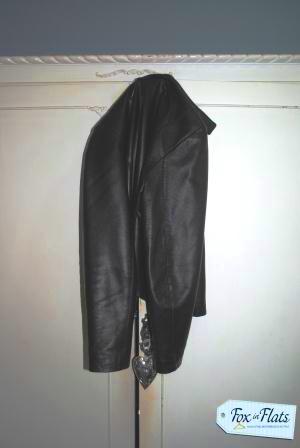 Leather jacket: bought in Florence, Italy 8 years ago. 
 TIP: Invest in a sleek, streamlined cut that won't date.
12. The loafer
Ageless, sophisticated and classic, we've found 7 ways to wear them when you're with your kids,  here.

13. A selection of scarves
Perfect for a quick splash of colour and a layer of pattern. And handy for discretion while breastfeeding.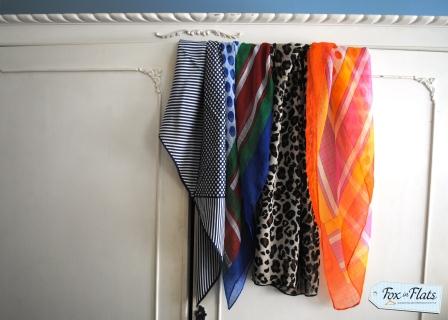 If you're heading back to (paid) work, you might like to check out 5 back to work essentials for every working mum.
What's in your wardrobe that you just CAN'T live without?

Want more Fox in Flats?