78% of mothers claim to have a uniform of sorts that they wear day in and day out when they are with their kids.
And of the 150 women who completed the survey for Fox in Flats, most claimed to wear jeans and a t-shirt with their hair in a pony tail as their daily go-to outfit.
We then dug a bit deeper and asked: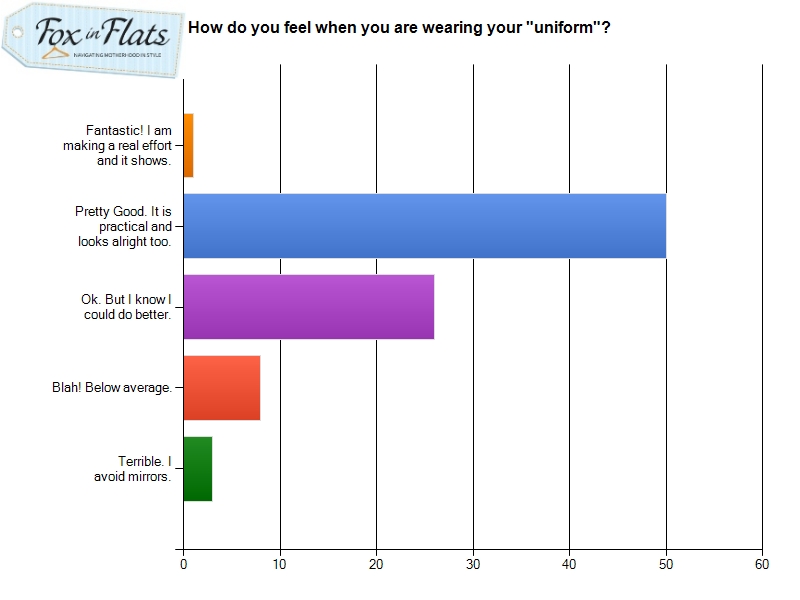 Happily, half of the mothers in the survey were feeling pretty good with themselves. On the flip side, everyone else confessed they could do better.
My 'mummy uniform' that I wear variations of day-to-day usually consists of black jeans, black boots, black top.

I think I could do better…perhaps by injecting some colour for a start!
How about you?
What is your current 'mummy uniform', and how do you feel about it?
Feel free to share pics too. Just click on the image button and upload.