As mothers, the simple ponytail tends to be the daily fall back hair style.
Here are some easy ways to dress up your ponytail today.
1. Twist your fringe back like Heather Morris.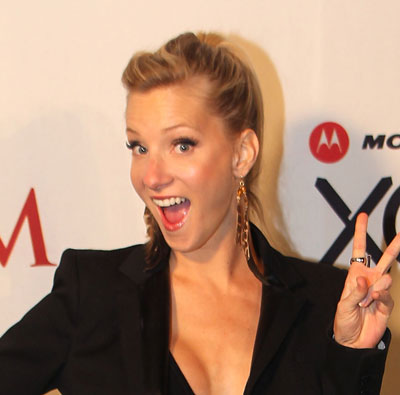 2. Tuck in a feather like they did at a Jason Wu show.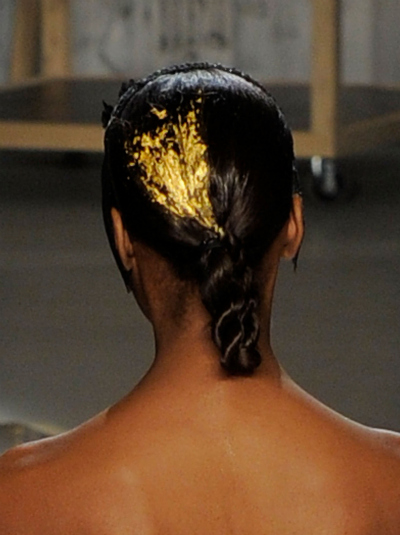 But, if you are worried you might come off looking like Pocahontas with the feather thing…
3. Add a flower.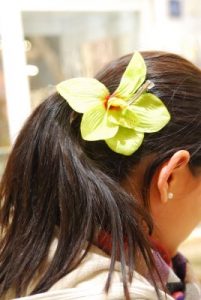 4. Try a new take on the pony wrap.
You probably know the trick of wrapping a length of hair around an elastic band to cover it, for a more polished look, but this takes it to a whole new level.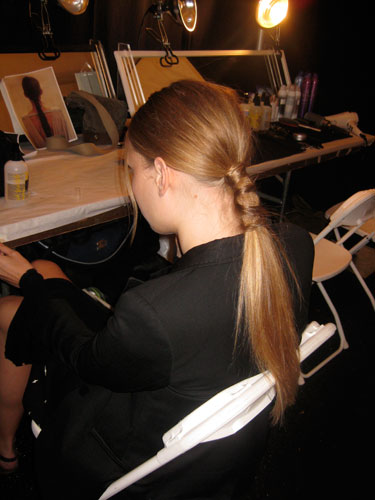 According to the Bumble and Bumble stylist who did this hairstyle at a Max Azria show, it is easy to do (but obviously, you need fairly long, and relatively thick hair to get the exact look this model has.)
5. Try a messy side pony
This one is great if your hair is unwashed, as it makes it slightly easier to do.
It's also great if you have fine hair like me.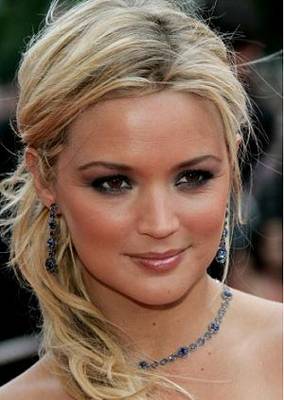 Have a great day pony girls!