In Copenhagen, it's no surprise to see people getting about on bicycles, as nearly 40% of its residents commute on their bikes each day.
When not in use, they are seen perkily perched outside coffee shops, patiently awaiting their owners…
…or loitering in packs down side lanes, like a group of recalcitrant teenage boys.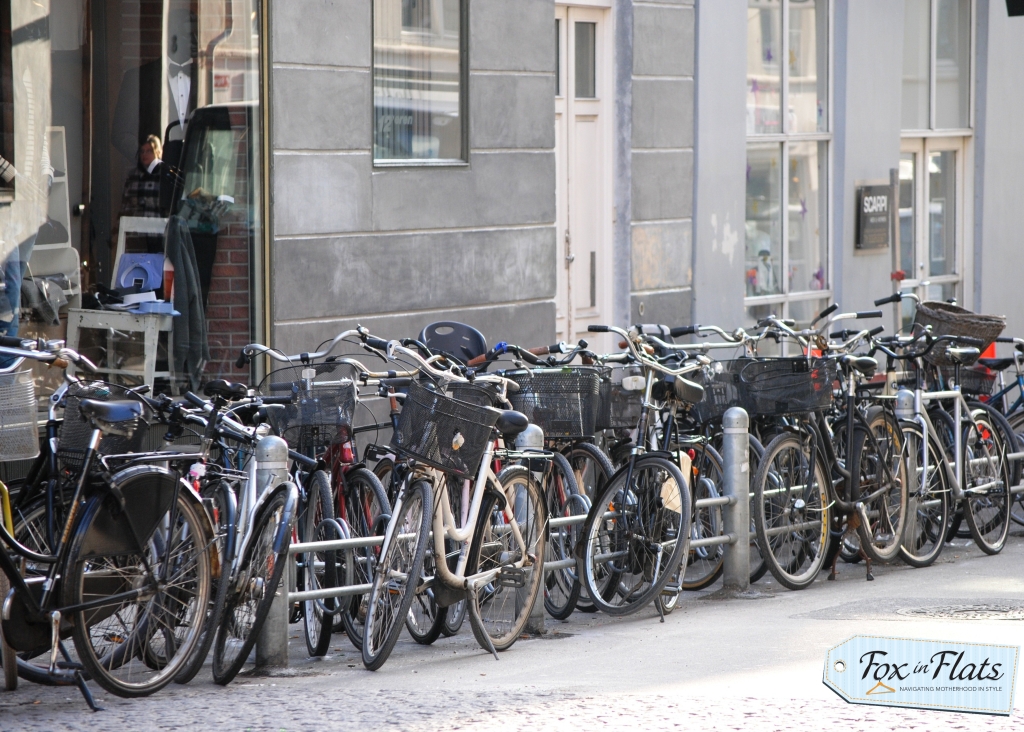 So seeing this family clustered on their bikes in itself was not extraordinary.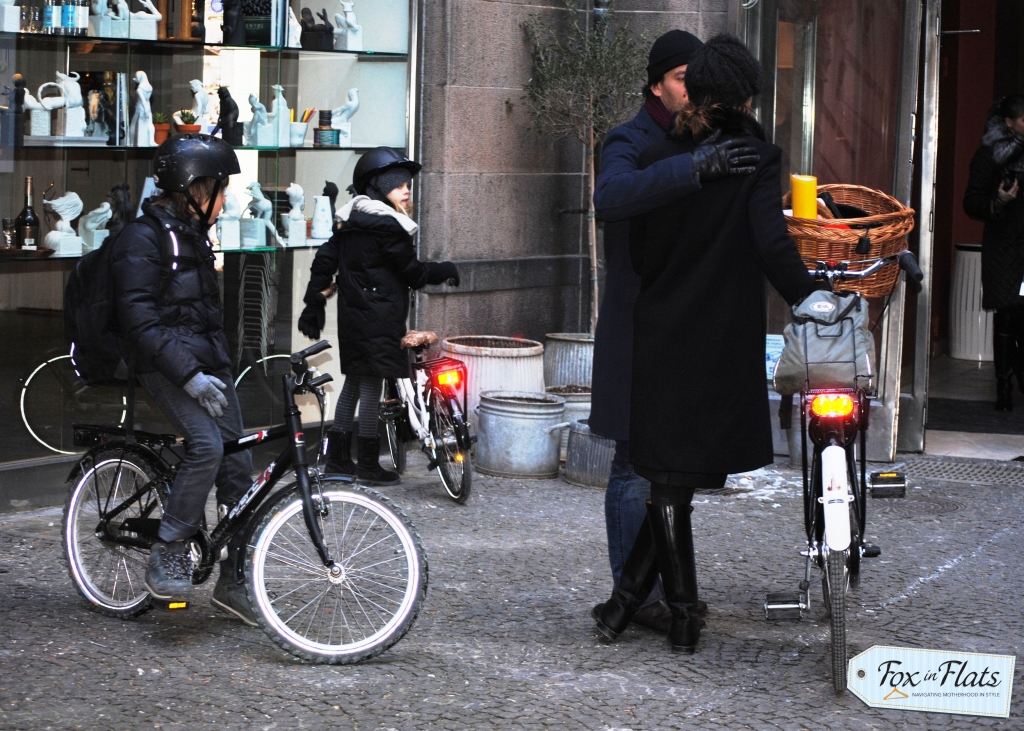 But this tender moment was. 
And while we can't steal her man, we can steal her look:
Marc by Marc Jacobs double breasted coat, $786
Ecco Hobart Buckle boot , $220
Juicy Couture mini basket charm, $38
Jigsaw knit ski hat, $43
Dents gloves, $56

For more style inspiration from women rockin' the suburbs both here and around the world, click here.

More Fox in Flats: