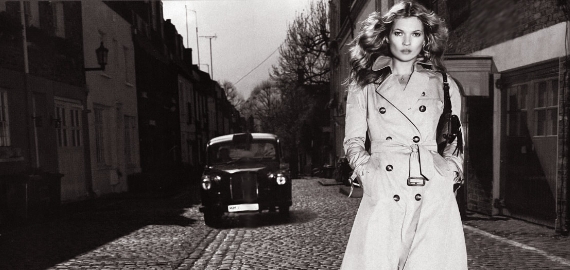 Timeless and chic, a classic trench will elevate even the most basic of outfits, and hide a multitude of stains sins – it's little wonder we named it one of our 13 wardrobe essentials every mum can't do without. Here, we share 3 simple shortcuts using one jacket that'll get you out of the style trenches in an instant.
Daggy to Chic
At home in a daggy old t-shirt and leggings – possibly even wearing them as, gulp, pants – but need to rush out to pick up the latest edition of VOGUE? Throw a trench over the top, wrap a coloured scarf around your neck, bang on some boots and you're good to go. Fashion police averted.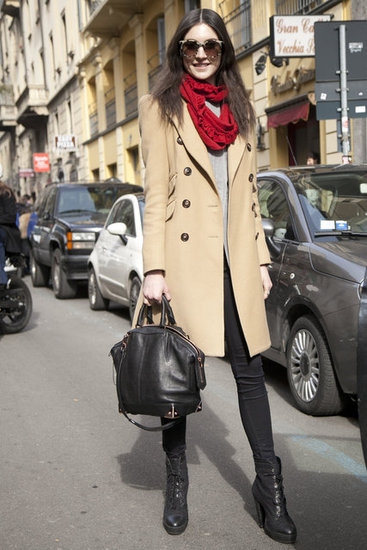 Messy to Tailored
Ebony and Ivory live together in perfect harmony, right? Well so do messy and tailored. When you're short of time, rake your hair into a messy top-knot or french roll and let your trench show the world how pulled together you are.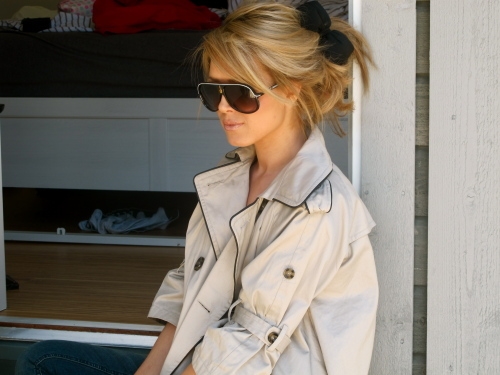 Baggy to Classic
Just because your butt looks like a half empty water balloon in your super comfy yet slightly baggy jeans, doesn't mean you can't wear them past the front gate. Simply roll your jeans up at the hem to reveal a slight bit of ankle (aim for the narrowest part of your leg), and top with a fitted trench like my travel companion in Copenhagen, Natalie Suarez. Baggy bum blown away.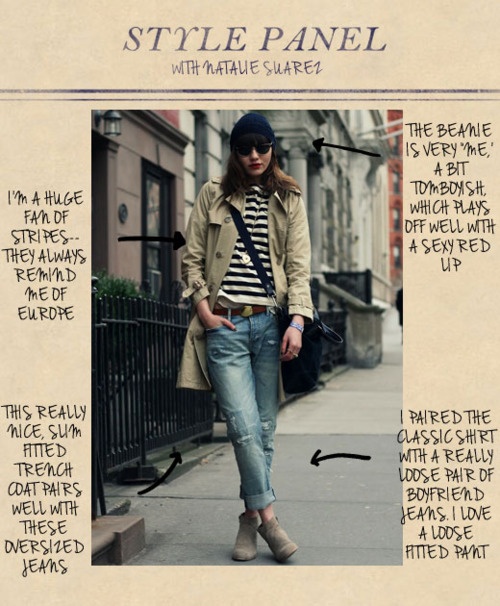 MORE STYLING TIPS:
Buckling is for baby capsules and kiddy car seats, so don't use your trench's belt buckle to cinch your waist. Instead, knot the belt around your waist.
If you're leaving the jacket open, tie it loosely around the back – it'll give you added shape.
Push up your sleeves for a more casual look.
To ensure your trench fits perfectly, check that it closes easily and sits square on your shoulders.
Shop it!

For more trench-spiration check out Burberry's website where hundreds of people have downloaded images of them wearing their iconic trench. Tres chic!
If you've already got a trench, were did you get it from? And what's your favourite way to wear it?