Do you ever feel like that creature in the Dr Seuss classic Green Eggs and Ham?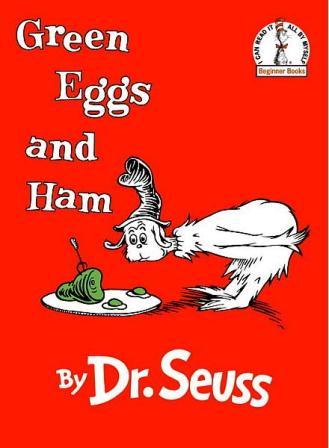 I do, when fashion-types serve up the same trend season to season that I don't like.  Makes me wanna stomp my feet and yell:
I do not like them Sam-I-am!
For me, ankle boots were one of those trends.
They continue to be offered up in magazines as a mainstream shoe option, yet for a long time I've refused to try them as common sense tells me these babies are going to make my legs look stumpy.
And then me, look frumpy.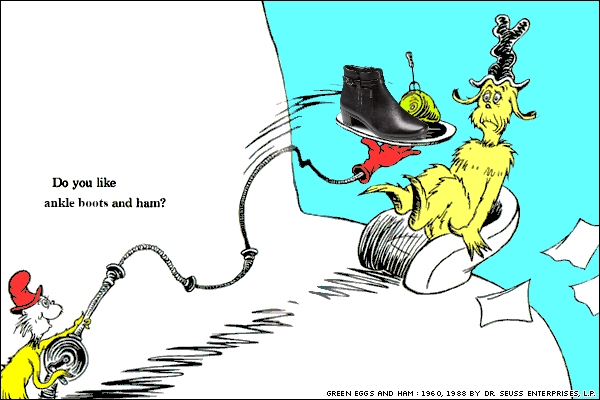 But then I decided it was time to try ankle boots for myself and see what all the sartorial hype was about.
So I pinched my nose, and squeezed my eyes closed really tight, and took a huge bite of ankle boot.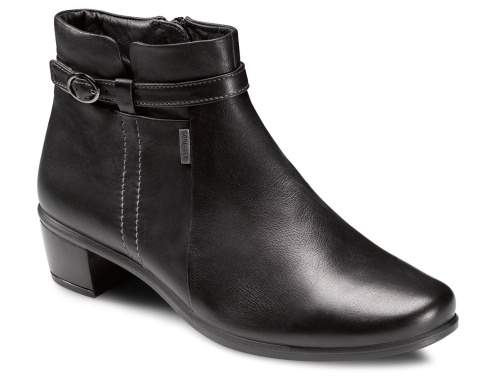 The black leather ECCO Pearl ankle boots I bravely tried.
I've discovered that ankle boots are good to wear – in fact, they are kinda delicious – if you follow a few simple guidelines:
TIP! Go for a leggy look. Ankle boots go best with short skirts, skinny jeans and leggings.
TIP! Keep skirts at least a couple of inches above your knee, and avoid a short skirt that is too full or you'll look like a figure skater.
TIP! Balance a heavier dark shoe with a dark jacket, hat, sunglasses or headband, and try the classic stylists tip and juxtapose with an ultra feminine dress.
TIP! Wear black opaques with dark boots to elongate your legs.
TIP! Tuck skinny jeans into your boots, or if your jeans are shorter, have them sit at the top of the boot. If you cover the boot with fabric it will make your calves look thicker.
TIP! Try ankle boots with a long skirt, but make sure you can't see any leg. Not even a peep.
I like them, Sam-I-am!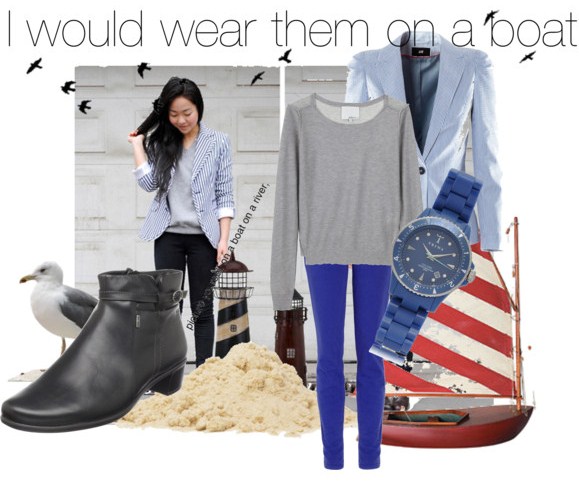 Click to shop: Phillip Lim sweater $375, H&M Blazer $38, Current/Elliott Jeans $160, ECCO boot $169, Triwa Vice Watch $130.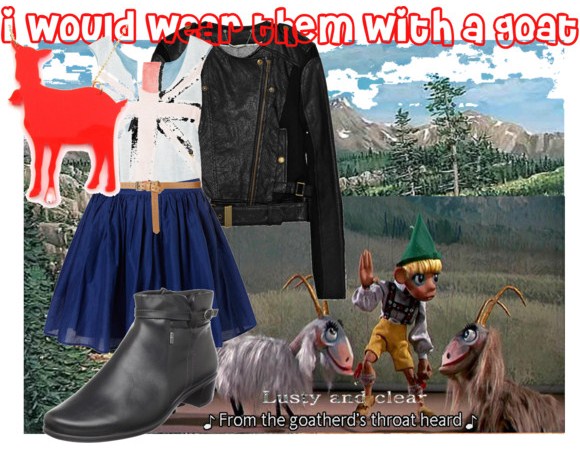 Click to shop: Sass & Bide Tank $145, Mawson Leather Jacket $345, Topshop Skirt $45, ECCO Boots $169, Gilbert the goat necklace $38, Zara belt $28.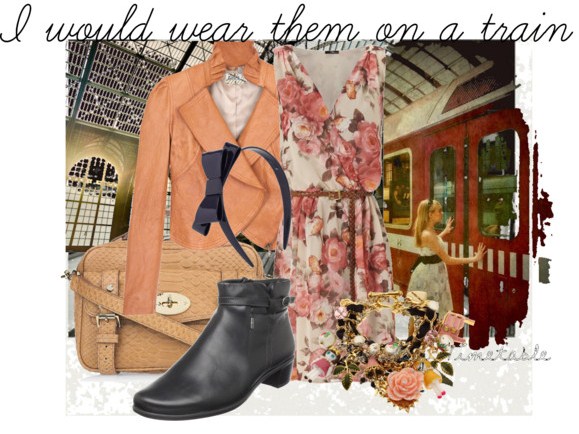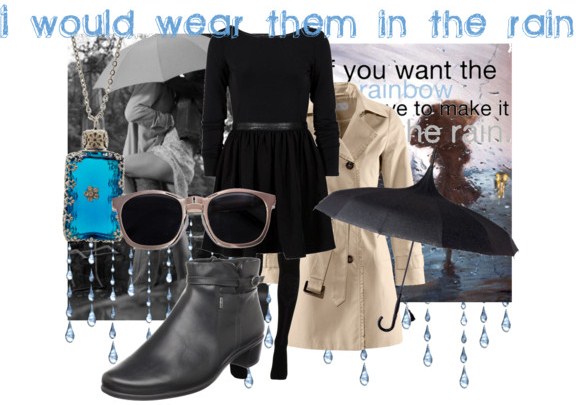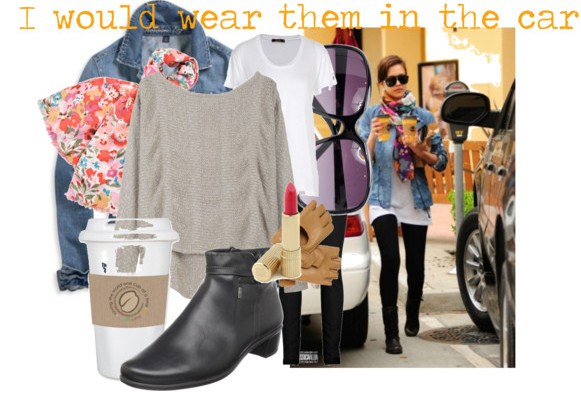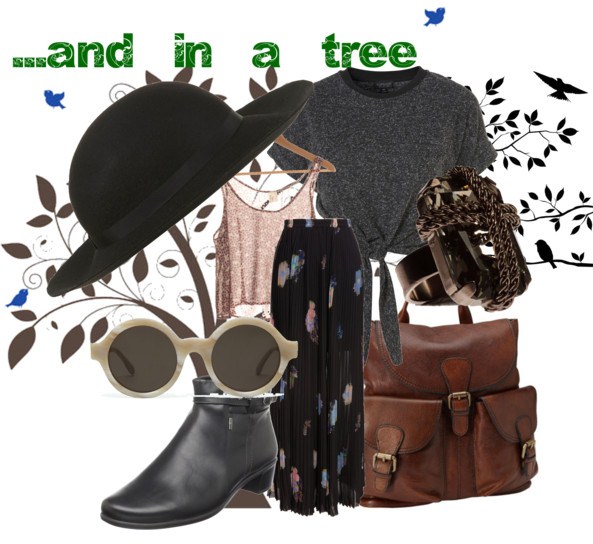 Click to shop: Barneys Ring $115, ECCO Boots $169, Cherry Tree Tank $35.


They are so very good you see!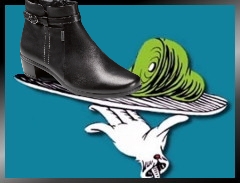 So now, I would wear them here and there.
I would wear them ANYWHERE!
More tips:
If you plan to wear ankle boots with bare legs, choose boots where the height is cut level to the thinnest part of your ankle.
The looser and wider they are at the top, the thinner your legs will look.
You can buy the featured ECCO Pearl ankle boot here.
How 'bout you? Love or loathe?