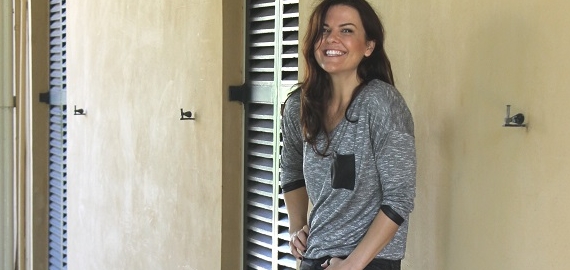 By Andrea Michelle for Best & Less
Yup, that's a cheesy grin you see right there, because we've just struck gold Foxes!
I'm always keeping my eye out for classic items and basics in a neutral palette that are good quality to add to my wardrobe. Especially when it comes to transeasonal pieces, as these are the items that get the biggest workout throughout the year.
And whaddya know, the new range of Autumn essentials at Best & Less has ticked all these boxes, and at price points that'll make your jaw drop.
At a snap I pulled together two looks from their Season Launch catalogue, both under $80, and yes, that's including the shoes!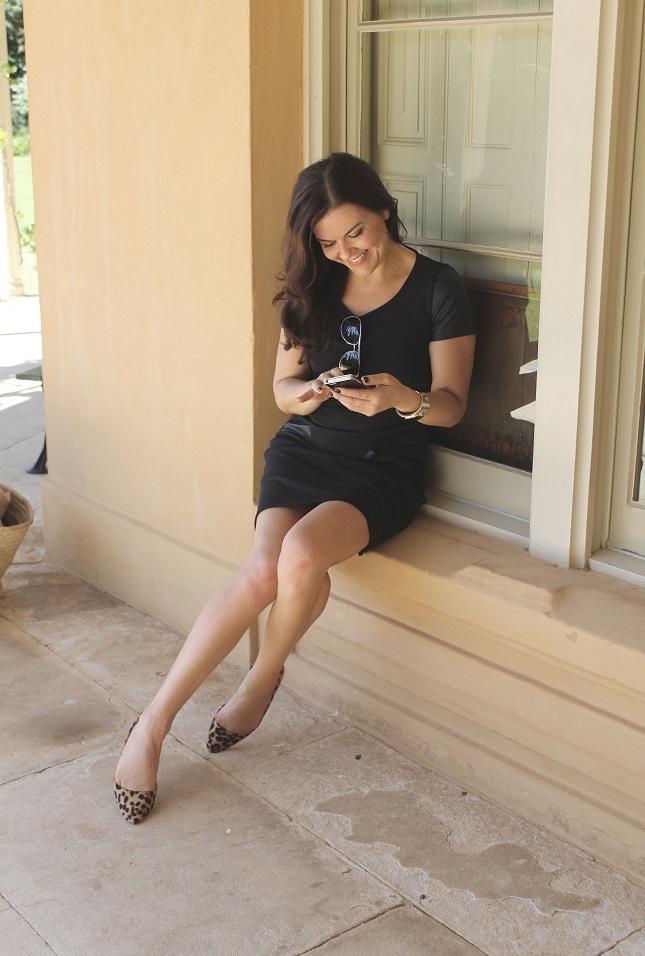 This classic black shift is the perfect wardrobe addition that'll take you from work to drinks in a sec. And you need it for those times you're having an Audrey moment. Mod Pop PU Shift Dress $25 (on sale for $20 right now).
Loving the leg-elongating and on-trend pointed toe of these leopard print ballet flats. These'll be brilliant worn the with the coated jeans (below) too. Animal print ballet flat $15 (and 20% off shoes at the moment).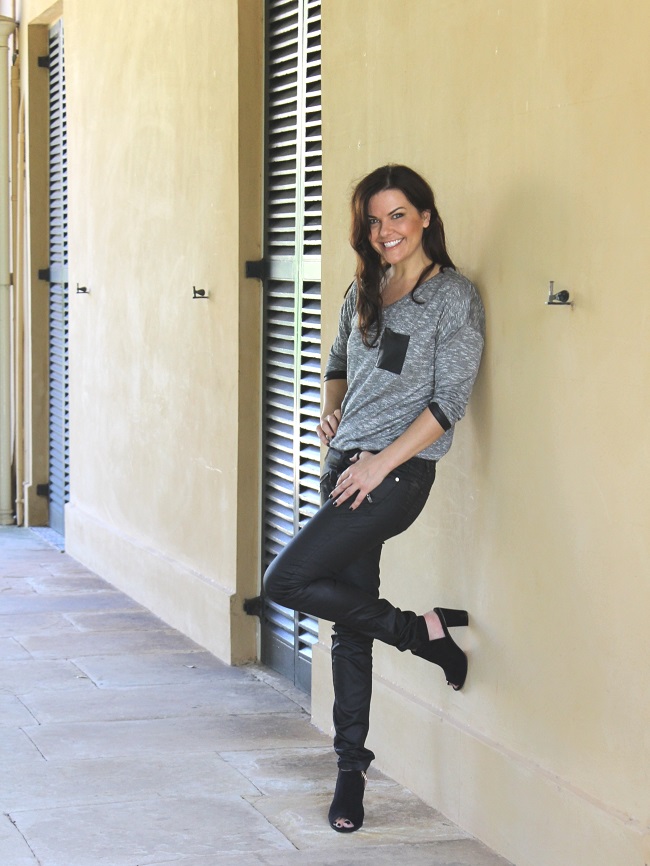 Yup, this cruisy top, those rockin' coated jeans AND the killer boots for less than eighty bucks!
The fit of the jeans are true to size – these are a size 8 and feel comfy, instead of super crotch grabbing skin tight. They also come in burgundy aka 'Marsala' – 2015's colour of the year. Be quick to snap these up, and get them in both colours. Jeans for the year sorted. Chloe Coated Jean $30.
A long-time fan of a simple grey top, this one caught my eye due to it's leather look detailing on the sleeves and pocket. I went up a few sizes in the top to a 12 to get a more casual, baggier look which I prefer. Modern Safari PU Pocket Top $20.
A low block heel can be just as practical as a flat if they're well designed. Featuring a gold side zip, these boots will withstand running around with the kids, while giving you that bit of extra height.  Booties $35 (plus 20% off right now)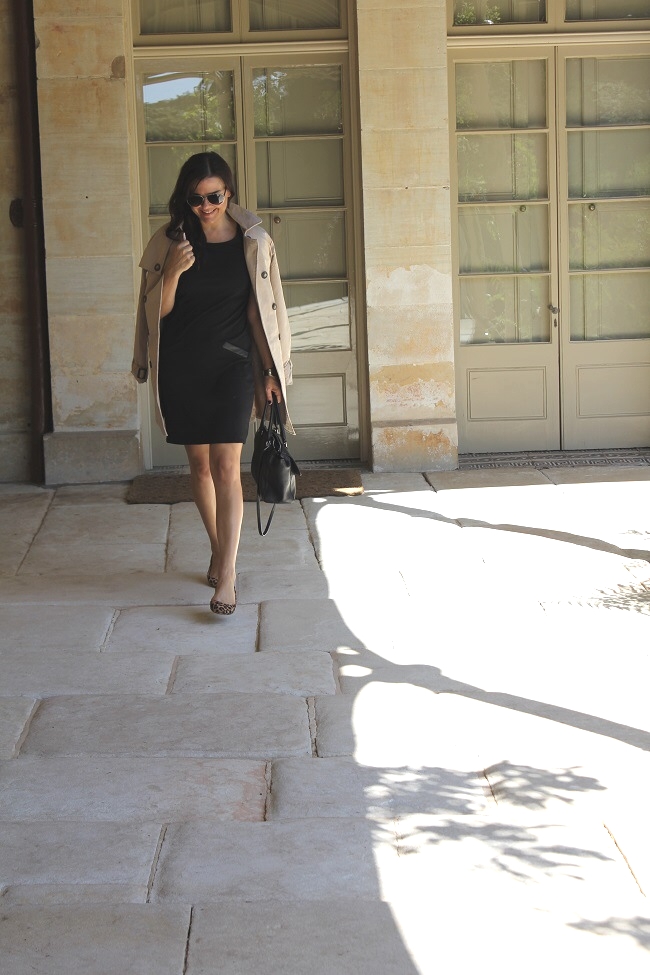 Timeless and chic, a classic trench will elevate even the most basic of outfits – it's little wonder we named it one of our 13 wardrobe essentials every mum can't do without.
This fully lined coat is the perfect throw-over for those slightly cooler days – I'll be wearing mine with both the dress and jeans. A bunch of easy ways to style this must-have here. Trench coat $50 (on sale now for $40).
I think we've found that sweet spot where fashion and the family budget collide!"
Shop these picks and check out the rest of the new season range in store or at BestandLess.com.au stat.
And join me in that cheesy smile!
xA

More Fox in Flats: