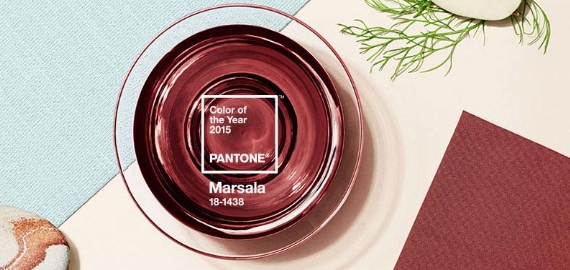 When I started primary school all those years ago, the main colour of my uniform was maroon.
When I became obsessed with roller-skating a few years later, my teeny-tiny butt, which I was frequently landing on after trying tricks way beyond my skill levels, was most often wrapped in a pair of shiny burgundy jeans.
And on a visit to New York this year, I picked up a pair of wine-coloured Marc Jacobs leather pants for an absolute song (gotta love a good sale!) while choosing to ignore the 30-something age gap between that roller-skating butt and the one I carry around with me now.
It goes by a variety of names. But whatever you want to call this sultry reddish browny shade, Pantone have just announced it as their Colour of the Year for 2015.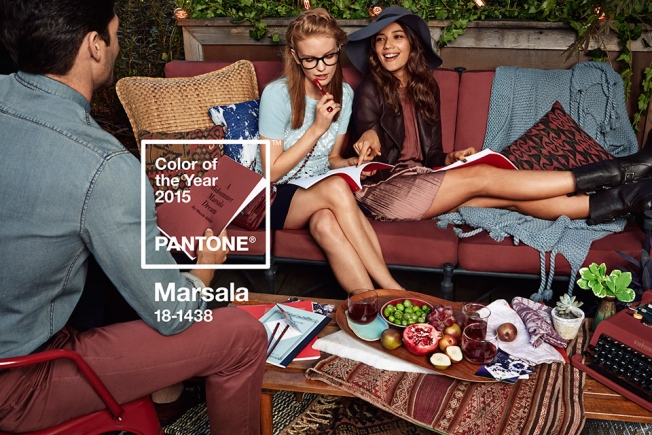 Pantone make announcements like this every year, selecting a colour they predict will be the ubiquitous choice for designers (and therefore us consumers) over the coming twelve months. Leatrice Eiseman, Executive Director at the Pantone Color Institute explained "This hearty, yet stylish tone is universally appealing and translates easily to fashion, beauty, industrial design, home furnishings and interiors."
They've decided to tag it with the flash-back worthy name, Marsala – which makes me think of my parents' liquor cabinet in the '70s, and the smell of their vinyl LPs in cardboard sleeves."
While some commentators have sniffed at Pantone's choice, I reckon they're on the money this time with a colour that's highly wearable – unlike some of their recent selections (Tangerine Tango 2012 and Radiant Orchid 2014 – I'm looking at you!)
So I'm giving Marsala a big thumbs up, because those Marc Jacobs pants I bought recently have proven to be surprisingly versatile.
Think of Marsala as a neutral, or wear it like a softer alternative to black and dress accordingly."
Check out this gallery to see how easy it's gonna be to work this shade into your wardrobe.

Shop some easy-wearing, Marsala-coloured items for a dose of chic in 2015.

And while you're at it, why not add a bottle of the fortified wine version of Marsala to your liquor cabinet while spinning this re-make of one of our folks' old faves too?
What colour was your school uniform? Anyone else have a maroon one like me?
And do you think you'll add this shade into your wardrobe, or are you already all over it? 

More Fox in Flats: