Hands up if you own a vintage style treasure? A pre-loved item of a 'certain age' that's got a special place in your heart (and your wardrobe) because it is simply awesome.
Here's your chance to share your favourite vintage treasure with all of us at Fox in Flats, and in doing so, be in the running to WIN a case of Sparking Pinot Noir from another great vintage, thanks to Bird in Hand winery.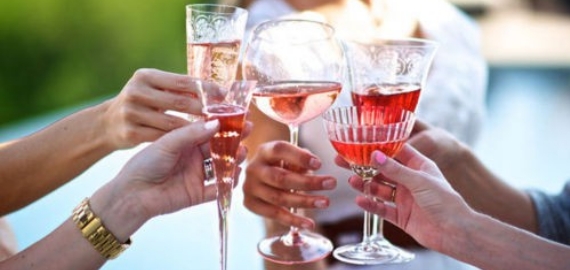 A couple of my oldest friends (and ex-flatmates!) now run Bird in Hand – a family-owned winery nestled in the Adelaide Hills, not far from where my Father grew up.
Since it was founded in 1997, Bird in Hand has won so many local and international wine awards that their 'pool room' is bursting at the seams. Their wines really are special.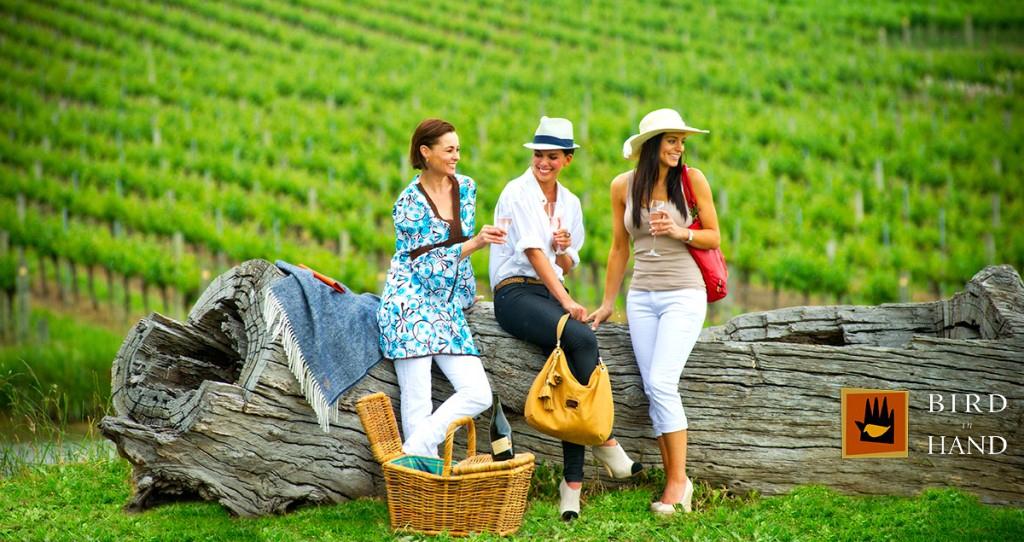 Note: This isn't a photo of my buddies. They're more likely to be seen chasing their kids around and wiping Vegemite stains off their pants like the rest of us.
The team at Bird in Hand regard the 2011 Sparkling Pinot Noir as one of their favourite vintages, so to celebrate, they're giving away a case to a lucky Fox in Flats reader!

WIN a case of Bird in Hand Sparkling Pinot Noir 2011, valued at $300
Made from 100% Adelaide Hills-grown Pinot Noir and harvested during the cool of night to maintain quality.
The winemakers say: "This Sparkling has lifted strawberry and cherry aromas with a beautiful pink tone from skin contact. The floral lift is clean and vibrant. The fruit sweetness is balanced by crisp acidity and a long, clean finish."
I say: "Cheers!" 
How to enter – it's easy!
Step 1. Click here to subscribe to the Fox in Flats newsletter – you need to be a subscriber to be eligible to enter.
Step 2. Befriend Bird in Hand on Facebook – click here – and Fox in Flats on Facebook – click here.
Step 3. In the Comments section below simply share with us in 25 words or less the story of your favourite vintage style find. What is it? Where did you find it – a thrift store, e-Bay, a market, a specialty vintage store? And what's so cool about it – its history, its uniqueness, or the fact that it was such a bargain? Add an image too if you can.
Be sure to let us know who you are, and how to contact you should you win.
And if you really love vintage clothing, how about taking part in our Vintage Style Dare? We're challenging readers to see if they can wear vintage items every day for a whole week. Reckon you can pull that off? It sounds easier than it is…! Click here for the details.
Enter now to WIN: What's your favourite vintage style find?

Legal stuff so it's all fair and square:
The prize is a case of Sparkling Pinot Noir 2011, valued at $300 from Bird in Hand
The promotion period is from 4th of December – midday on the 15th of December, 2011. 
The winner will be selected by the clever wine makers at Bird in Hand.
Contest is open to subscribers of the Fox in Flats newsletter only. To subscribe to our weekly newsletter, click here.
Winner's name will be published in the Fox in Flats newsletter on Friday 16th of December, 2011. You will have till December 20th to claim your prize. If the prize is unclaimed by then, the prize will be awarded to another entrant, as chosen by the wine makers at Bird in Hand.
You can enter once via the method outlined in Step 3. 
Entry is open to residents of Australia.
You must be over 18 to enter this promotion.
Entrant must abide by the contest entry conditions listed above. 
Free Lotto Games and Sweepstakes