Ever fall into a rut with your hair, and wear the same 'do day in, day out? Yup, me too.
So each week or so, we've been asking a different 'Contributing-Fox' to take us through the different things she did with her hair over a number of consecutive days. We also asked them to include their step-by-step instructions so you can re-create the hairstyles you like at home.
The idea came about after we ran a challenge to see if we could wear our hair in a different style each day for 7 days straight. We called it The Hair Dare. We were inundated with so many awesome hairstyles that we'd be doing a disservice to 'The Sisterhood' if we didn't share these 'dos around.
This week's hairstyle how-to's are brought to you by Rachel.
Rachel Wernicke is a 38 year-old married mother of two girls who blogs at Redcliffe Style – a light-hearted perspective on lifestyle, fashion, beauty and food.
"I am a low-maintenance mum of two who doesn't want to look like it.
I'll warn you in advance, my looks are always a little messy.  I've found over the years that this works best for my thin, lank hair. 
I usually start by washing, straightening, and using some sort of styling powder, this week it's Nak Done-n-dusted."
Day 1: Grown-up pigtails
I stole the headband off my 6-year-old and I think I might have stolen the hairstyle too.
I straightened it first, then used Nak Done-n-dusted
to give it some body and loosely grabbed it and put in the bands.  I rarely use a comb or brush, they make my hair look flatter (instead of flattering).
Day 2: Loose up-do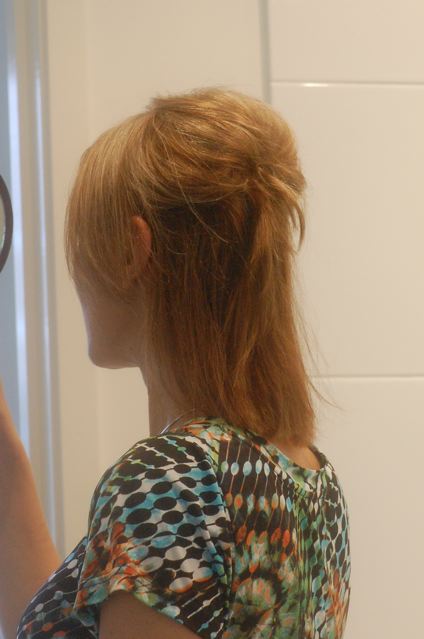 Grab a bunch of hair and pin it back in a loose half-do. It has to be loose and messy to give it some height.  Just two bobby pins and a spritz of hair spray and it holds all day.
Day 3: Lazy Braid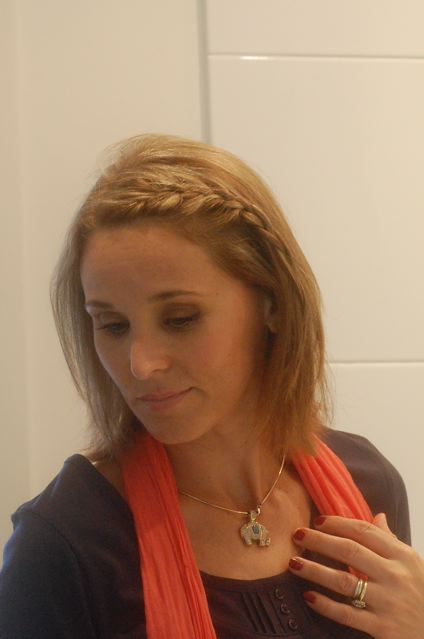 A quick braid across the front. I usually bobby-pin the braid under the rest of the hair or use an invisible hair-band. This is great for the gym.
Day 4: The Snake Braid
This is one of my fall-back hair dos.  I call it "The Snake Braid" as it makes me sound dangerous and interesting.
I start with a fringe braid and continue it around the back.  Sometimes, if I am feeling coordinated, I'll braid it higher and snake it back again. Make sure you don't braid it too tight and pull some little soft bits down or else you'll look like a German wench – I'm allowed to say this, my family is German and I like looking like a German wench.
Day 5: The Windy-Day Pony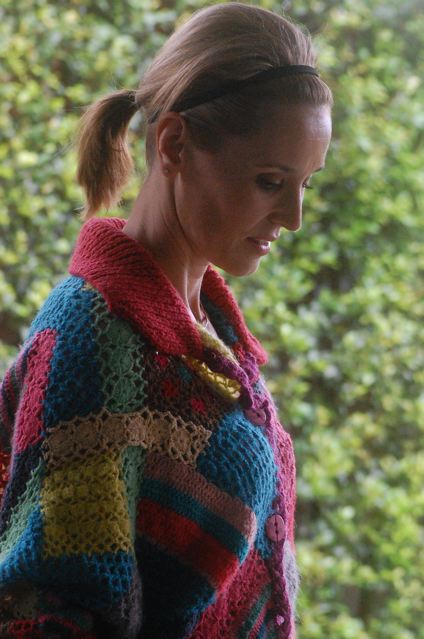 This was a windy day, so the hair had to be back.  Another stolen headband and I backcombed just behind the band, then did a loose ponytail.
Day 6: 'Jennifer Aniston' hair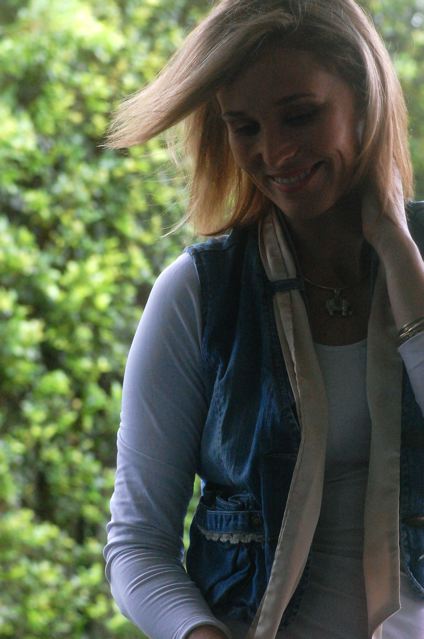 This is my "Jennifer Aniston day", and I rarely wear my hair down.
A quick run over with the GHD, a smattering of Nak done-n-dusted then Redken Glass Smoothing Serum, 4-Ounces Bottle.
Day 7: The easiest twist & pin ever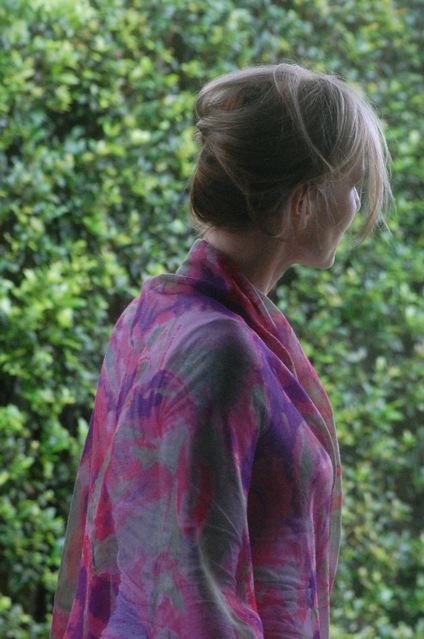 I straighten my hair and dust with Nak powder as per Day 6.  Then I lift the top part to keep it out the way, grab the left-over bottom portion, do a simple twist upwards and bobby-pin. Then release the top section and twist downwards and bobby-pin.  Seriously, 2 minutes and 4 bobby pins.
Thanks Rachel! Check out Rachel's blog here, hang with her on Facebook here, or chat on Twitter here.