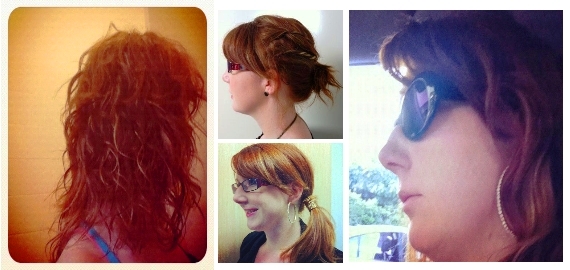 At Fox in Flats, we're all about sharing tips and ideas to make it easier to navigate motherhood in style. In this series – 7 days of hairstyle how-to's – we'll be sharing hairstyle tips and ideas from some of our readers.
Each week, we'll have a different 'Contributing-Fox' take us through the 7 different things she did with her hair over 7 consecutive days. We'll also include her step-by-step instructions so you can re-create the hairstyles you like at home over the upcoming week.
The idea came about after we ran a challenge to see if we could wear our hair in a different style each day for 7 days straight. We called it The Hair Dare. We were inundated with so many awesome hairstyles that we'd be doing a disservice to 'The Sisterhood' if we didn't share these 'dos around.
This week's hairstyle how-to's are brought to you by Jac.
Jac is a shoe-obsessed single mother of two spirited boys who may or may not have an online shopping addiction. 
Day 1: Pumping up the volume.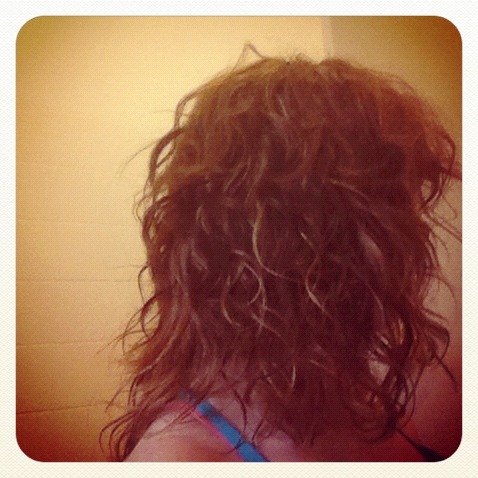 Step 1: My hair has a natural wave which is something I am just learning to embrace. I give my hair a bit of a helping hand by flipping my head upside down and gradually scrunching in a handful of mousse through the ends and mid-lengths. I am currently use Garnier Fructis Curl Control mousse.
Step 2: While I'm still upside down, I dry my hair using the diffuser attachment on my hair dryer. For best results, I have it on the coolest setting and lowest fan speed, otherwise I end up looking like I stuck my finger in a power-point.
Step 3: Mist with hairspray, then flip.
Day 2: A bun, some twists and a gazillion bobby pins.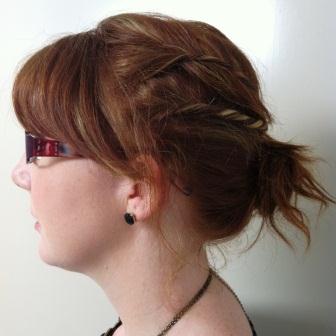 Step 1: Working with yesterday's curls, I just gave them a bit of a boost with some sea salt spray. I love KMS California's Sea Salt Spray.
Step 2: Section off the lower half of hair, then twist and pin into a messy bun.
Step 3: Twist small sections of hair from either side and pin into the bun.
Step 4: Back-comb the hair at the crown for some added volume, then pin back into the bun as well.
Step 5: I added a few more pins for some extra security, and went wild with the hairspray.
Day 3: Rocking the side pony.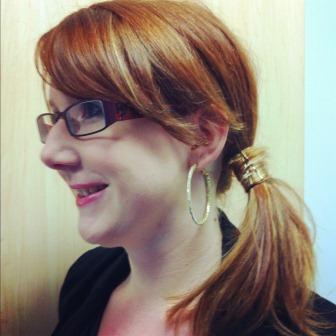 Step 1: I washed, dried and straightened my hair the night before.
Step 2: Pull hair into a low pony tail on one side, and secure with a hair-tie.
Step 3: Wrap a section of hair around the hair tie, and secure with a bobby pin.
Step 4: Don't forget to unleash the hairspray!
Day 4: Hiding post-gym hair.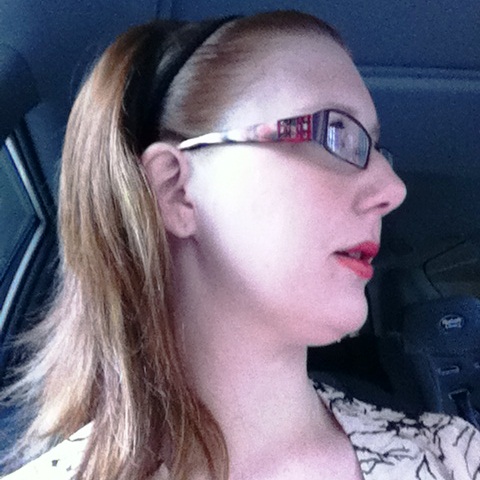 Step 1: Go to the gym the night before, and then be super-lazy by not washing your hair.
Step 2: Panic in the morning, use the grease to your advantage and slick back your fringe.
Step 3: Slip on a head-band. I like to use a couple of bobby pins to secure my headbands underneath, otherwise I feel like it's creeping up my head all day.
Day 5: My usual 'do.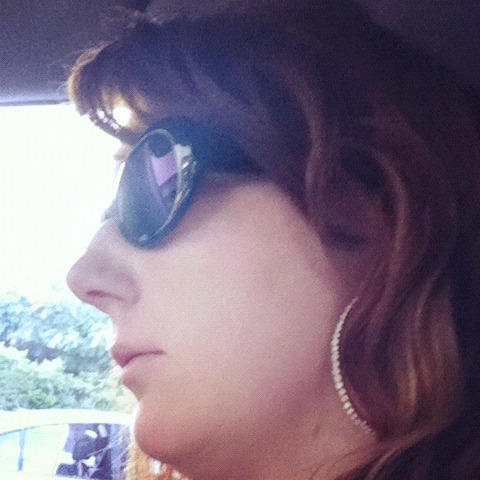 Step 1: Wash hair.
Step 2: Lightly towel-dry, but avoid combing even with your fingers.
Step 3: Spray liberally with sea salt spray and lightly scrunch through.
Step 4: I dry my fringe with the hair dryer and a round brush, but leave the rest of my hair to its own devices. Refresh by scrunching sea salt spray through the ends and mid-lengths. I have been known to go four days with this 'do by just working more sea salt spray through each morning.
Day 6: Casual weekend hair.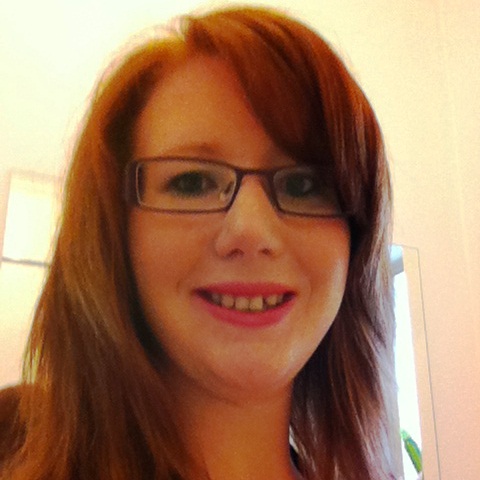 Step 1: Wash hair and towel dry.
Step 2: Comb a tiny bit of Argon oil through the mid-lengths with your fingers. I'm currently using K-Pac Colour Therapy.
Step 3: Divide hair into sections and dry using a round brush to smooth and straighten.
Step 4: Run the hair straightener through the mid lengths, and then you're good to go.
Day 7: Revisiting my childhood.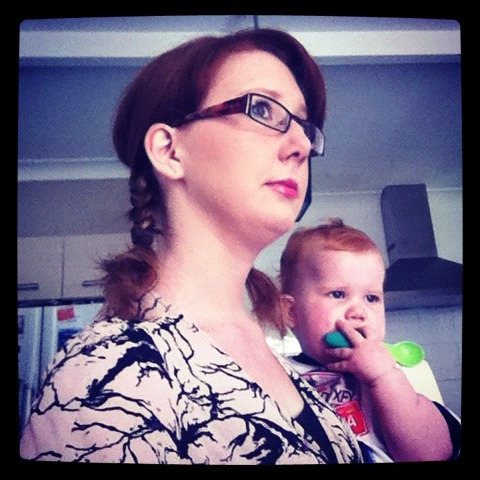 Step 1: Refresh yesterday's hair with some dry shampoo.
Step 2: Part hair down the middle.
Step 3: Plait each half and secure with hair ties. Finish with hair spray.
Step 4: I made sure that I stepped up the make-up with this style so I didn't get mistaken for a 10 year old (yes, I actually went out of the house with pigtails!).
Thanks Jac! You can chat to Jac on Twitter @ClassicJac – she's a great Tweep!
Here's to another week of fab, foxy hair!