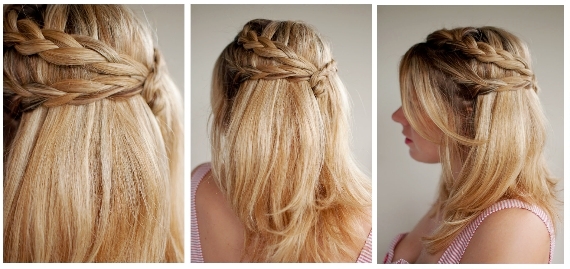 I'll admit, braiding is something I tend to avoid. Fine hair, zero time for fussing, and a dislike of getting achey arms from intricate plaiting will do that to you.
Yet my friend Christina from HairRomance.com has shared this super easy hairstyle that'll have you looking all fancy in no time. My excuses for avoiding braids are now shot. As she told me:
Braids (or plaits) aren't just for your daughters. They are perfect for keeping your fringe off your face, or taking your ponytail from ordinary to extraordinary."
The Triple Tied Braid 
Plaits twisted and tied together create an effortless half up, half down hairstyle.

What you'll need:
Bobby Pins
Small clear hair elastics (optional, but useful)
Step-by-step
1. Take a piece of hair from just above your temple and braid it. Secure the end with a clear elastic or a bobby pin.
2. Repeat, creating a second braid just below the first. Secure the end with a pin or elastic.
3. Repeat on the right side, creating the third braid.
4. Bring all three together and twist. Weave a bobby pin through the twist and pin to the hair underneath. Or if your hair is too thick to pin, tie them together with a clear elastic.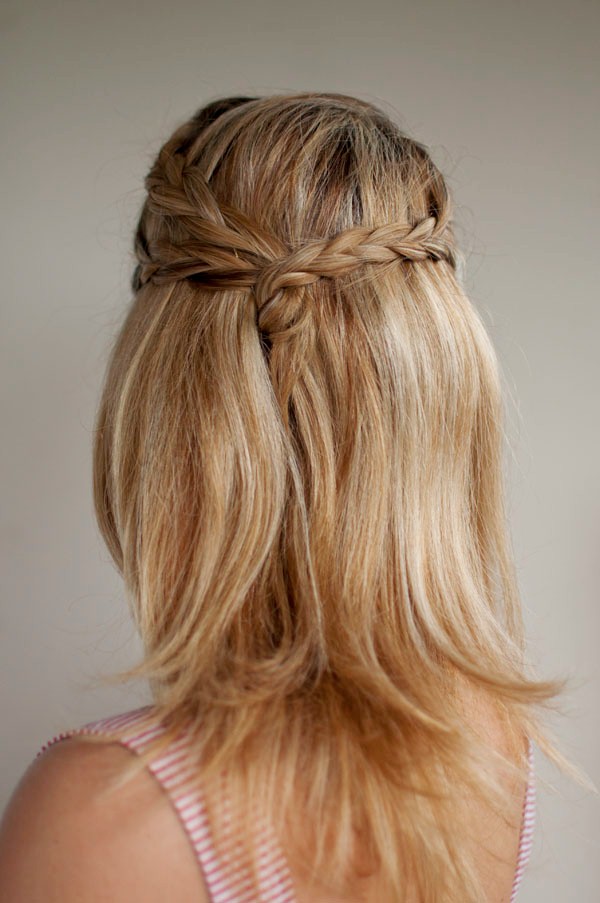 For 30 more ideas on how to braid your hair – with easy, step by step tutorials – check the Hair Romance e-book 30 Braids in 30 Days, $14.95 AUD. Click here for more details.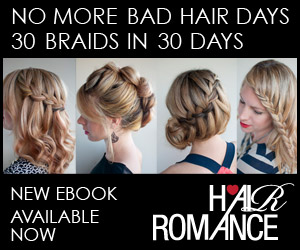 For more great hair ideas click here to visit Hair Romance.
What's your go-to braid-do?

For more Fox in Flats: