This week, I'm daring you to bring on the bling, get your glitter on and shake those sequins in the sparkling sun. All week. From morning till night, regardless of the occasion, company, or mood you're in.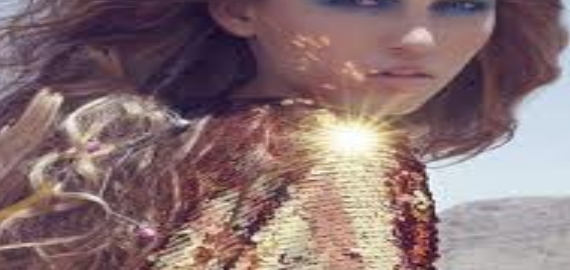 It's the continuation of seven months of fun (and much-copied!) style dares on Fox in Flats, where we've been challenging ourselves to step out of our style comfort-zones, haul ourselves out of  our style ruts, shake off our day-to-day mummy uniforms, and spice things up a little. And this week we've got a shiny glint in our eye.
Dare of the week: Sparkles
The rules:
Wear something that sparkles – ideally as a feature of your outfit –  from when you get dressed in the morning till you brush your teeth before bed at night.
Your everyday 'bling' does not count. That is, if you're lucky enough to own a special ring that you wear every day that you tend to look at smugly, it doesn't count. Yes, I'm looking at you Rachel Zoe, with your 10 carat 'push present'.
Join in whenever you like, but to fully complete the Dare you need to do it for 7 days straight.
Tell us all about it as you go. Tweet @FoxinFlats using #SparkleDare, post pics on our Facebook, add to the Comments section below, or Instagram it. It's so fun and inspiring to see what everyone comes up with, and you'll get some great ideas, too!

9 reasons to sparkle this week:
1. Sparkles will brighten up your most drab and plain outfits.
2. Everything seems much better with an element of 'disco', and wearing sparkles is gonna make you wanna dance.
3. Shiny glittery sparkles add an instant element of luxe.
4. It'll force you to be more creative with the items in your wardrobe – to really look at what you've got and think about how you can combine your sparkly items together.
5. Sparkles are like a spotlight for your favourite parts. Use them liberally to flaunt your fabulousness.
6. It's only fair to your sparkly things to let them experience the joy and warmth of sunlight. Too often our shiny, glittery things are kept for more special, night-time occasions. For instance, I've got a beautiful beaded Alannah Hill scarf that should be renamed 'Edward' as it's never seen daylight before. Gonna work that back in with jeans, a t-shirt, and some Converse this week. Tres chic, no?
7. Kids love sparkles, so it's likely yours will say something gorgeous like: "Mum, you're sparkling like the night sky!"
8. You'll be able to channel your inner Lady Gaga, who famously stated "I just want to change the world one sequin at a time."
9. We'll call you "chicken" if you don't join in. "Burk, Burk, Burk!"
Tips and ideas:
The key to working sparkles into your daytime look is to balance your bling with casual classics. Think jeans, t-shirts, crisp white or chambray shirts, and blazers. Pretty much everything on our wardrobe essentials list is a safe bet.
Daunted? For outfit inspiration, check out our Sparkles! file on Pinterest. It's full of easy outfit ideas.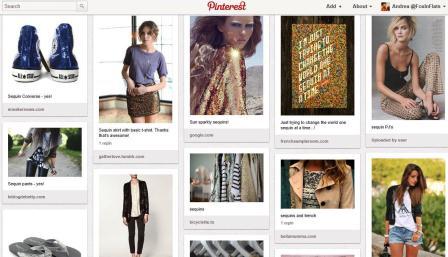 Not sure where to start? Add a touch of sparkle to the bits you love the most: Got great boobs? Drape your neck with a sparkly necklace to draw attention to it. Great hair? Add a sparkly clip or headband.
Dress up your day-to-day jeans and t-shirt combo with a sparkly jacket for instant street chic.
Add clusters of sparkly brooches, or have a party on your arm with stacks of your most glittering bracelets and bangles.
Feeling crafty? Why not bling up your sneakers like this super cute pair below? Or sew some sequins on to a favourite t-shirt, tank or headband?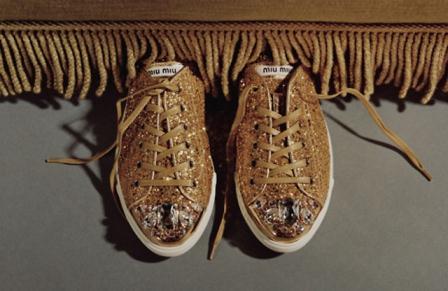 A glittery manicure is a great way to get bling at your fingertips, and can be a sneaky style shortcut to crease-free nail polish. Check out that tip from Teen Vogue's Beauty Editor, here.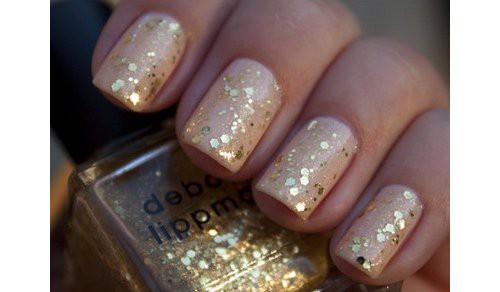 Dress down a sequin skirt with a soft knit advises Lotus from RedPhoenixStyle.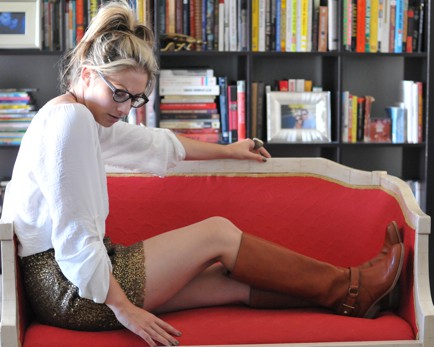 Or team a sparkly skirt with a simple t-shirt and classic Converse like Blake Lively (this'd also look hot with a crisp shirt in white or denim.)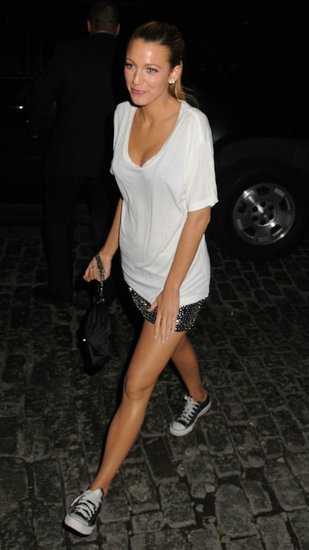 More inspiration from women spotted in the street around Sydney, here.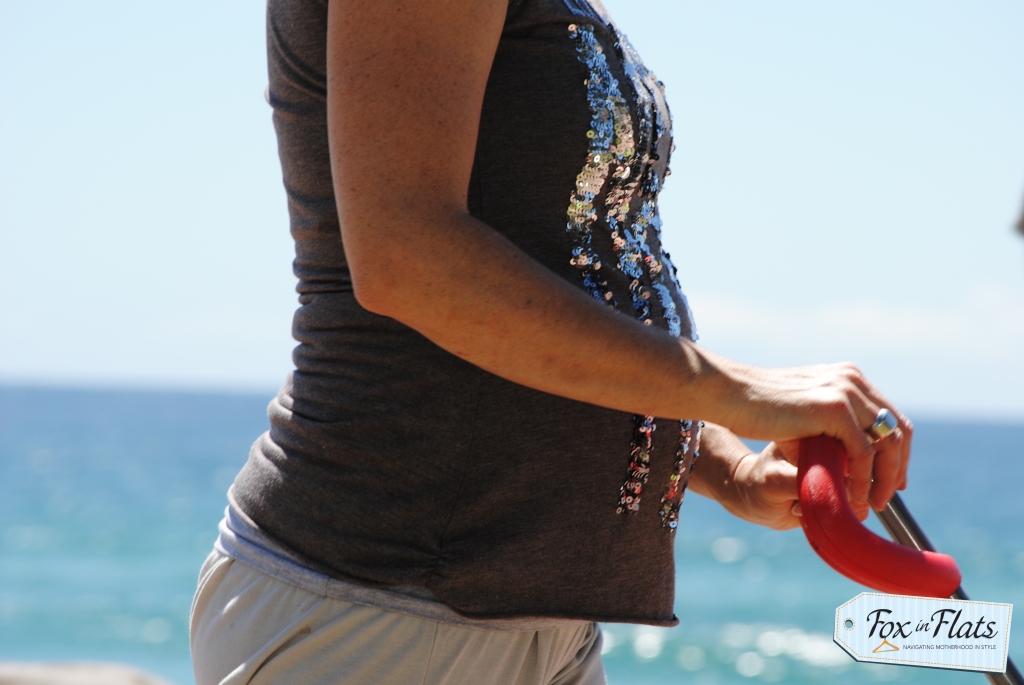 And if you've got a pair of sparkly shoes like these I just had to buy the other day from Sportsgirl, now's the time to work them hard!
The final tip? This week, avoid parks and playgrounds where magpies tend to congregate. Just like us, they like shiny things, yet are not afraid to swoop down at a frightening rate from above to try to swipe them from you…
What's a Dare without proof that you've done it?
We wanna see your week of sparkles – it's all part of the fun!
So upload your photos in the Comments section below, or share them on Facebook, or on Twitter using #SparkleDare.
If you have an iPhone, try the Instagram app for a quick way to share your shots – you can edit then post them straight away, and it's free!
And if you're more old-school and don't even know what an app is, that's cool too. Simply tell us how you're joining in. God knows we got by for many, many years sharing tips & ideas without fancy visuals! 😉
We'll share around your photos and styling tips on Facebook and Twitter during the week.
So… are you in? Or are you 'Chicken'?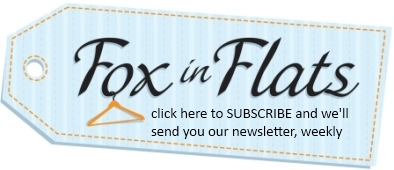 Missed out on the fabulous Style Dares we've run in the past? It's not too late to try them. Click here, browse away and select a challenge that'll take you out of your style comfort zone. Five bucks says you'll be happy you did!
x Andrea