We saw so many stylish women in the playgrounds having fun with their kids last year, so here's a small selection of some of our favourites.
Bearing more than a passing resemblance to Vogue Editor Anna Wintour, yet much more animated, this women had a front row seat at the swings.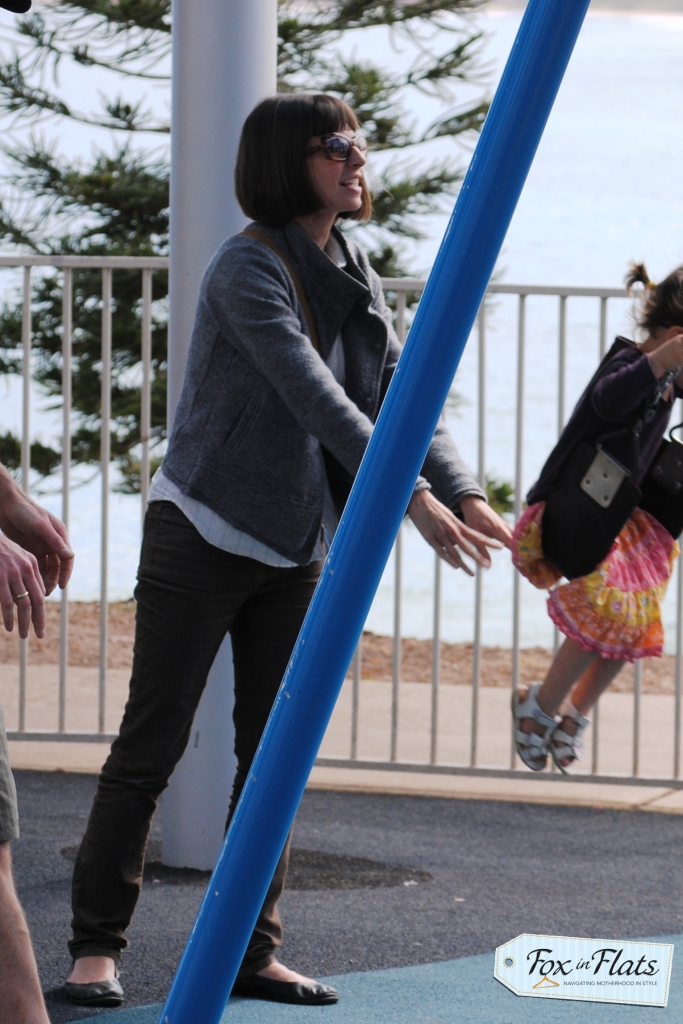 Feeding a relaxed vibe like this, it's little wonder Converse were voted the 2nd favourite shoe by mums and came in at #7 in our13 Wardrobe Essentials Every Mum Can't do Without.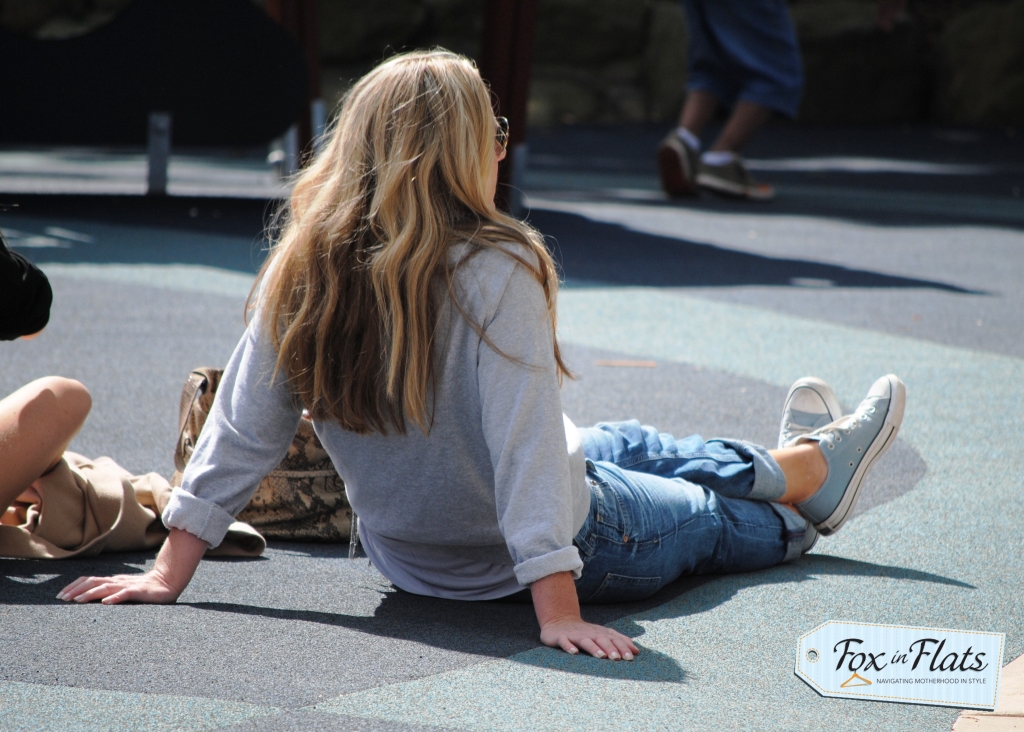 This gorgeous mum shows how a jumpsuit makes great sense if you're in the playground reachin' and a jumpin'! And our favourite celebrity stylist Sophia Banks-Coloma included the jumpsuit as one of her 7 easy-to-wear trends for a chic summer.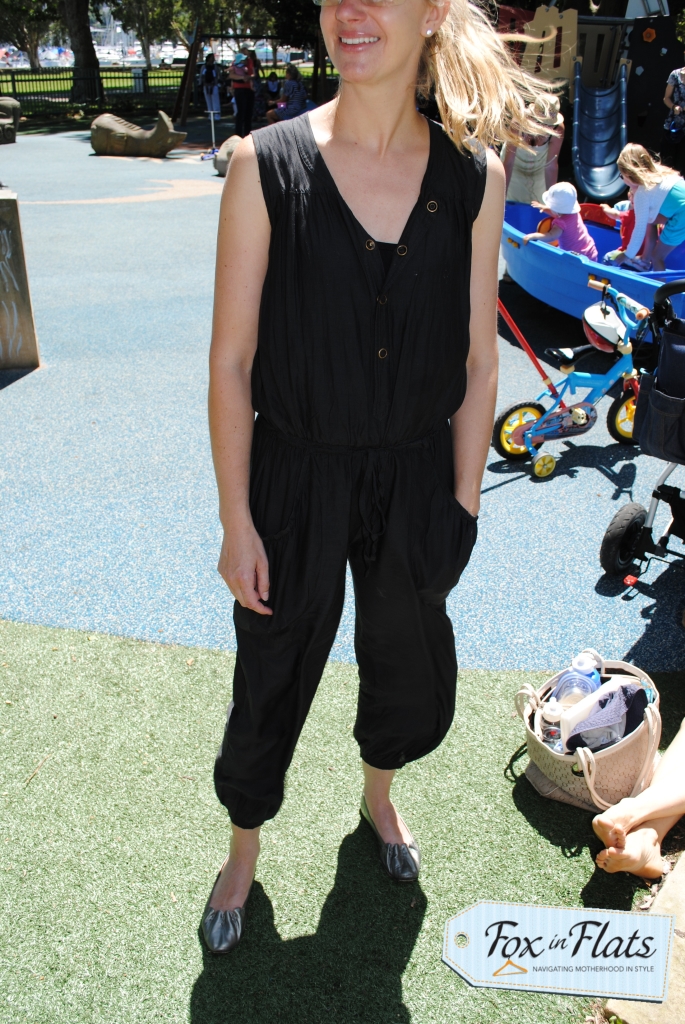 Coco Chanel always said the LBD was versatile, and lady, you'd have made her proud!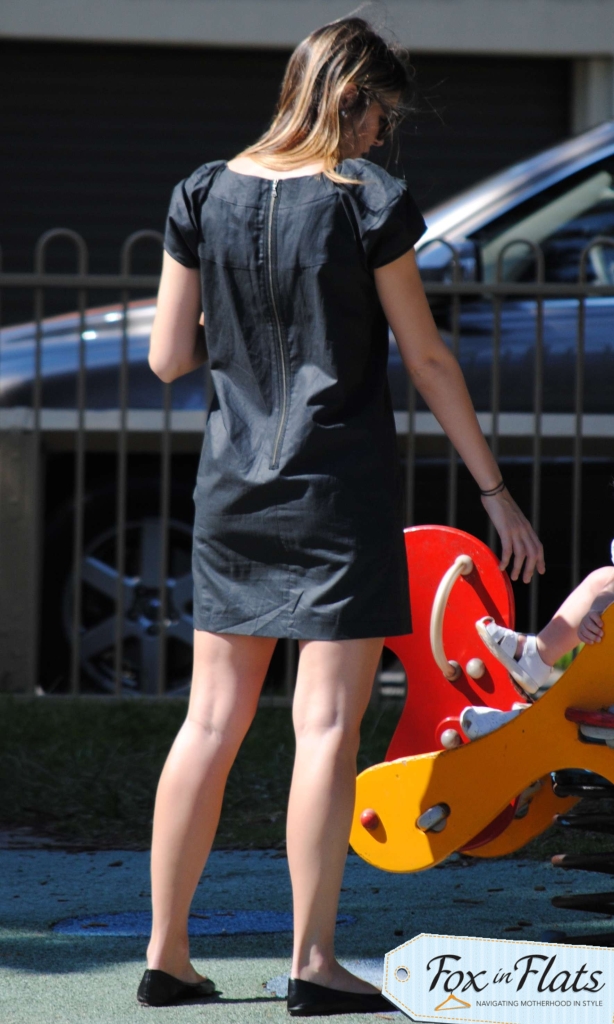 I dare you to look at this women without smiling at her joy and her cool, casual style.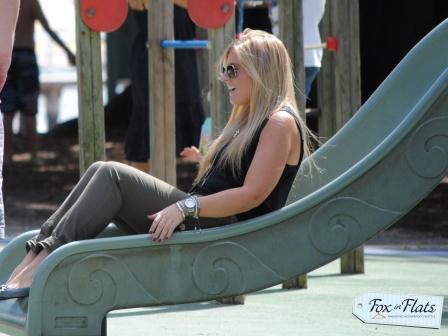 It's been a fun year documenting Aussie mum style as we've been out and about, high-fiving those women rockin' the suburbs.
But stay tuned in 2012 as Fox in Flats will be extending our coverage of mothers in style to other countries. First stop: Denmark when we head over to cover Copenhagen Fashion Week, in February!
To see all of our playground-style photos for 2011, click here, and to see the street looks that I felt inspired by, click here.
Cheers ladies, and thanks for the foxy fashion inspiration!