Have you ever convinced yourself that the gorgeous but expensive shoes you've just found are worth every penny because they're an 'investment'?
Have you ever justified paying a tidy stack of cashola for an awesome pair of boots because the 'cost per wear*' will be " A-Huh-Maaaazing!"?
I have. A little too often.
But what happens when your fabulous new 'investment purchase' starts falling apart after just a couple of wears? Or when those shiny new shoes lose their lustre after a heart-breakingly short time?
While it may be true that, when it comes to people, "the good die young," it's not the same for shoes. The fact is, a quality pair of shoes should last for years – as long as they're well designed and well made.
So how do you know if the shoes you're circling are good quality?
Fortunately dear Foxes, I was able to pin down the head of women's shoe design for ECCO, Niki Taestensen, when I was in Copenhagen visiting HRH Crown Princess Mary. Here, he shares his 5 top tips to identifying whether the shoes you're thinking of buying are made to go the distance.
1. "Touch and hold the shoe."
Have a close look at the way the shoe is bound to the sole. If you see glue down there, that's not so good. And check that everything is sealed properly. You should see a clean edge and a seamless finish – this will help keep the upper and the sole together. With ECCO shoes, the upper and the sole are moulded together; no glue or stitching needed. Besides making them watertight, this also means that the upper and the sole are much less likely to ever separate.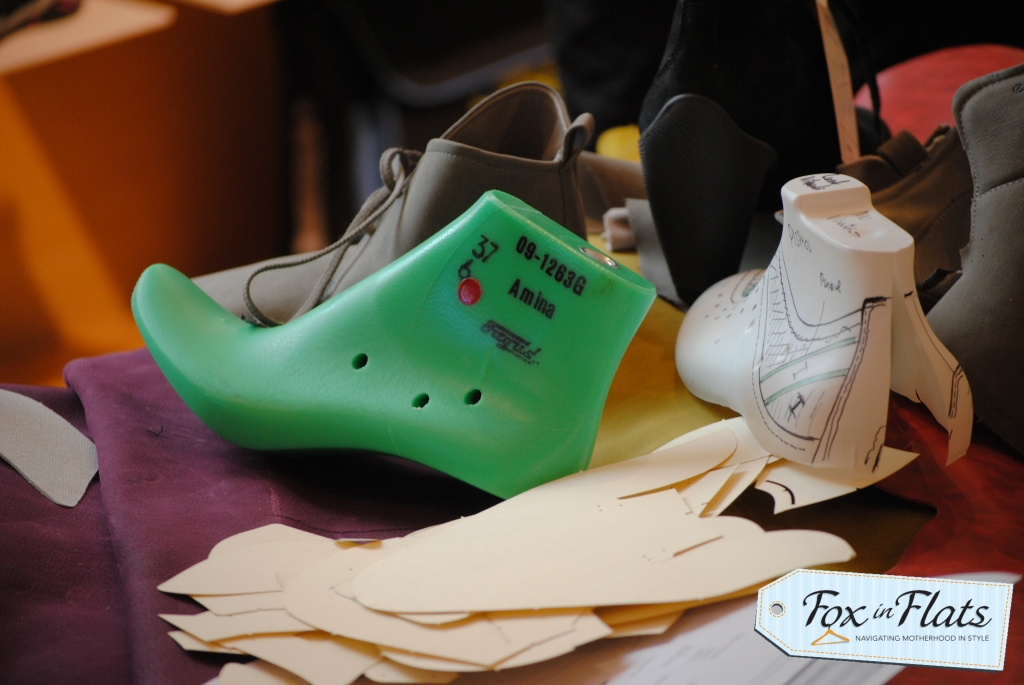 ECCO shoe mould and patterns
2. "Examine the stitching. This gives you clues as to how sturdy the shoe will remain."
The stitching should be straight and tight, with no gaps between stitches. And look for a waxy protective coating on the thread. This helps keep the stitching safe so it's less likely to fray and break. That said, it can be tricky to see if the thread has this waxy coating. To check, put your nail on the stitch to see if the threads come apart easily. If they do, then the stitch is not tight and probably not coated.  This is especially important for performance footwear (like hiking boots) where a coated stitch also helps keep water out.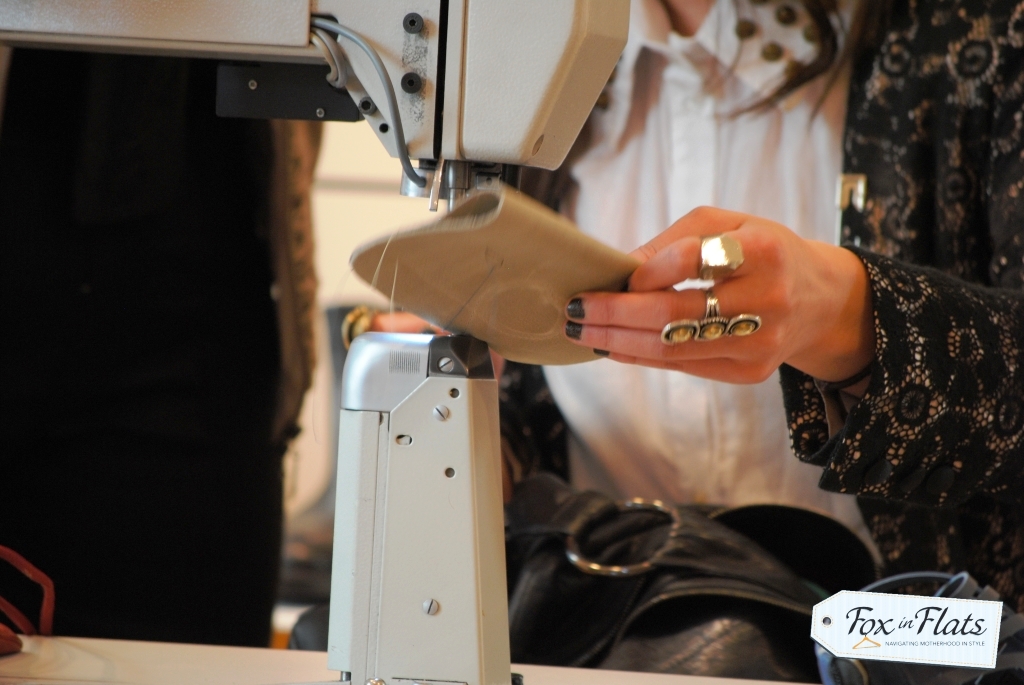 Hand stitching in action
3. "Scratch the surface of the leather to check it has been tanned well."
Be gentle, and do a tiny scratch on the side of the shoe.  If you can see the same colour underneath, then the leather has been tanned well. So if one of your shoes does get scratched, chances are you can nourish it back to near-new condition with a shoe cream – no need for coloured polish and other temporary fixes!
 4. "Examine them both side by side to ensure each shoe will wear at the same rate as its pair."
Look for consistencies in the leather to indicate that it's all come from the same piece of hide. If they match, they should wear at the same rate. Leather panels from different sources have different textures and consistencies, and their differences will become more obvious over time.
*Cost per wear = Actual cost of item divided by the number of times you think you'll wear it.
Want more shoe tips from Niki? Check out 5 ways to know that the shoes you're buying won't kill your feet.
Do you own a fab pair of shoes that have lasted for years? Where did you get them from? How do you care for them? And can I have them? 😉