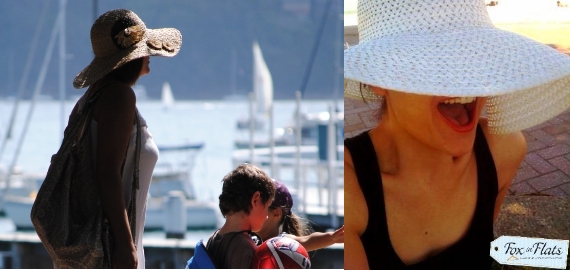 Part of the reason I started Fox in Flats was to help dig me out of my motherhood-induced fashion rut. I was stuck for style ideas and found that the more traditional resources, such as magazines, simply weren't giving me what I needed: fashion inspiration suitable for a busy mother.
So since Feb 2011,  along with baby wipes and snacks, I've also been jamming my camera into my nappy bag so I can take snaps of the women I see who are styling while going about their day-to-day business. I've then showcased those pics on this site.
It's been a really fun way to put the spotlight on real-world women who are looking awesome (as compared with the models and fashionistas who usually feature in street-style photos), and get some great style ideas at the same time.
These are the looks I spotted over the past year that inspired me the most in 2011:
Besides giving a heinous Prince ear-worm, this gal got me racing to the mall to buy my own Raspberry Beret…
Here's me + beret, looking like I'm worried the little one's going to run off before I down my coffee!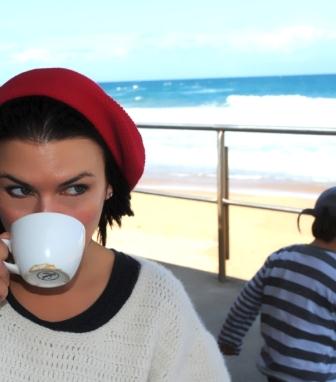 This woman looked so dreamy in her wide-brimmed, floppy straw hat…
…I just had to try it for myself. Yeah!
The instant I spotted these ankle boots, I just knew I had to have some.
Yet I was a bit confronted about the idea of wearing ankle boots – they get such bad press, the poor things. But I work-shopped them, and discovered a bunch of tips on how to wear ankle boots.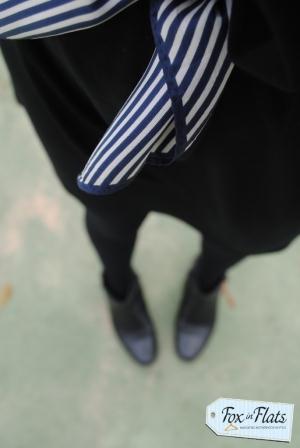 And by the end of the year, they'd made it to the Fox in Flats list of
13 wardrobe essentials every mother can't do without.
One of the first ever shots on Fox in Flats, this woman had me yearning for Paris and french-navy stripes…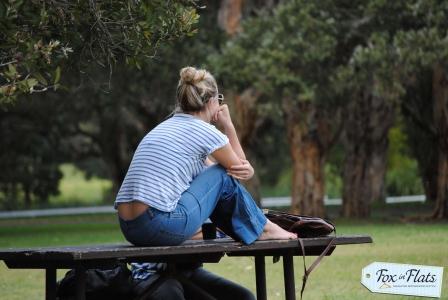 …I didn't make it to France, but my wardrobe is now jam-packed with nautical stripes, and I've discovered the best french patisserie on the northern beaches. They make a killer chocolate croissant.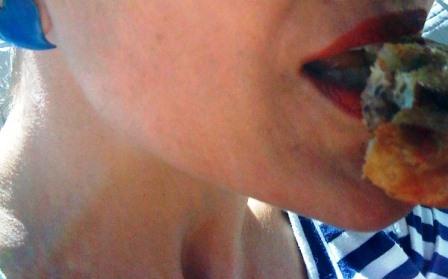 Yum!
Spotting these Aviators re-ignited my deep-seated love for the classic metal Ray-Ban…
…causing me to not only resurrect my favourite mirrored pair, but (gulp) buy a matching pair for my little one.
Guilty as charged.
To see all of our playground-style photos for 2011, click here.
What – or who – inspired your style this year?