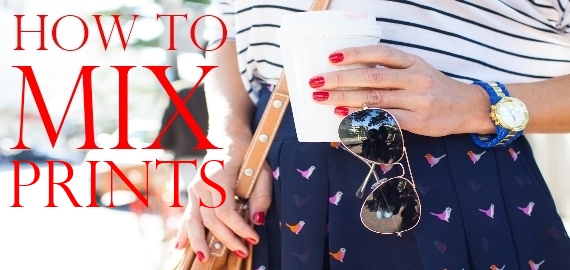 A couple of weeks ago, I had an early-morning meeting, and literally got dressed in the dark.
45 minutes later, as I took the elevator to the 21st floor, I realised I'd teamed my new black blazer with an old pair of black pants (shiny with age), leaving my crisp, matching black trousers still on the hanger at home. D'oh.
I'd failed at matching the 2 basic elements of a black suit. Imagine what might have happened if I'd had to mix and match prints?!
But with Spring/Summer 2012 garments awash with prints, now's the perfect time to go back to school and get smart about how to wear prints together – without looking like we got dressed in the dark.
Here are 6 handy, fail-safe tips:
1. Decide on your base.
Pick a colour from your print to use as your common base, then team it with other items that feature the same colour. Here, I chose the navy blue on the skort, and teamed it with a navy-striped top.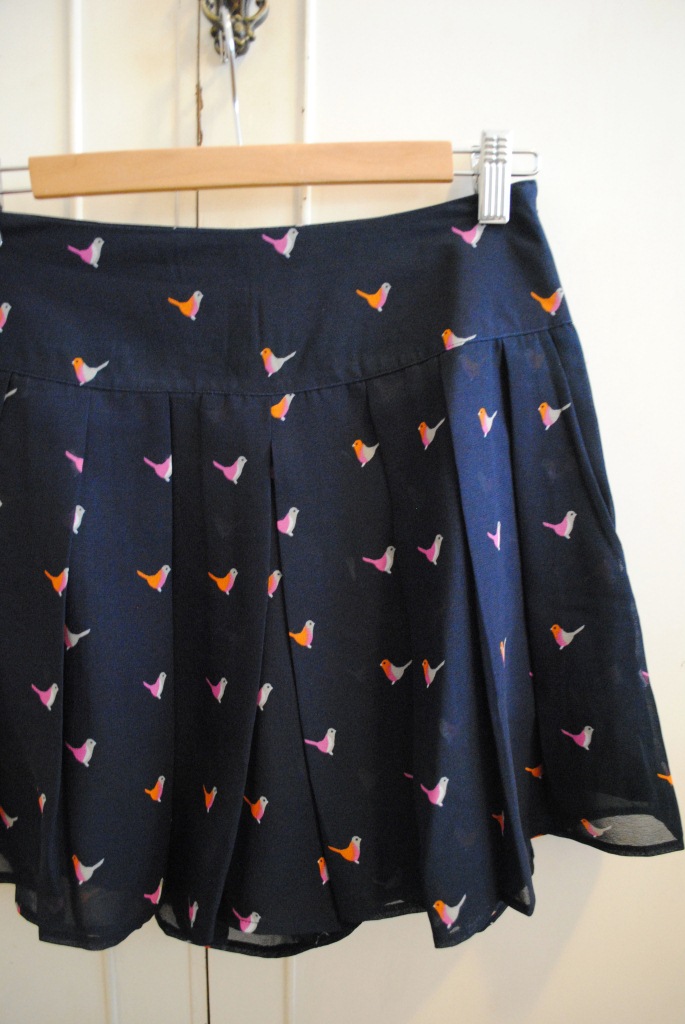 2. Check the whites are right.
A soft creamy-white next to a crisp bluey-white is not a match made in heaven when there's lots of printed partying going on around them. So stick to the same white in all your prints to pull the look together neatly.
3. Big and little.
Teaming a large print with a small pattern is a good rule of thumb – try an oversized printed skirt for instance, with a dainty print on your top, or vice versa.
4. Highlight your best bits.
A larger print will become the focus of your outfit, so wear it on the part of your body that you want to highlight.
5. Break it up.
A cardigan, wrap or blazer in a solid colour will tone-down the energy in a print.
6. Accent with accessories.
Choose one colour from your main print, then accessorise with shoes, bangles, watches or earrings, all in the same colour. Depending on the colour you choose, the options are endless.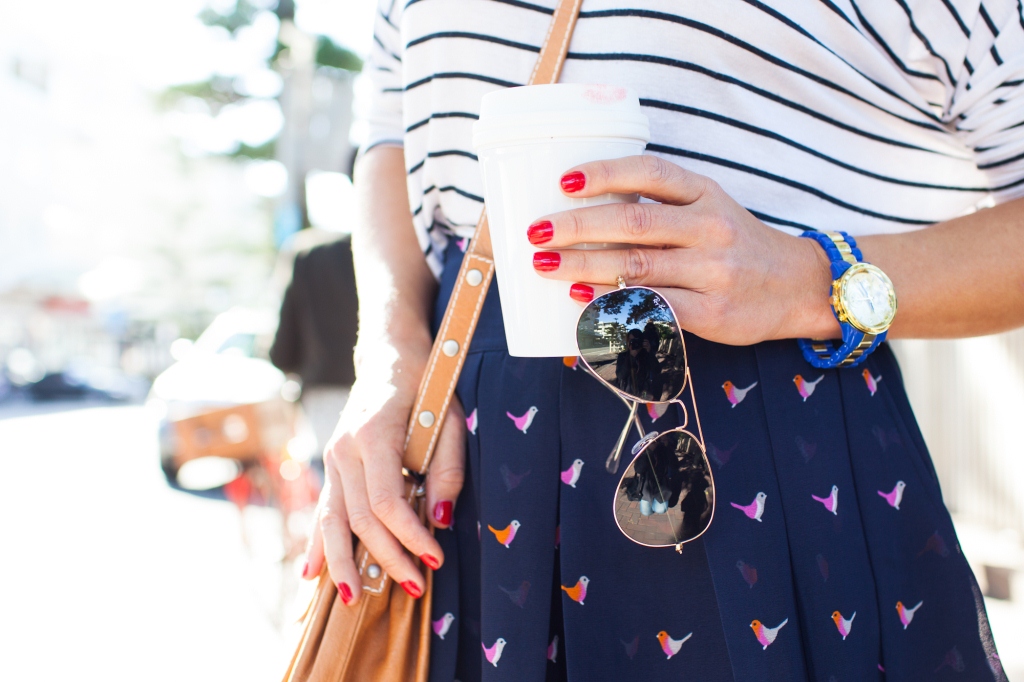 ECCO Nanjing bag $239,  A|wear Skort $18, Rayban Aviators $209, Diva watch $19.99. Photography by Xiaohan Shen
Will you be attending this Spring's Print Party?
And have you ever got dressed in the dark like me and got it oh-so-wrong?