By Andrea Zanetich
"Look Mummy, now I've got boobies too!" said Molly bounding out of her pink fairy-land of a little girls bedroom. She was wearing her teeny bikini and had clumsily jammed two rolled-up socks  behind each triangle. "But, why don't they look like yours?" she asked, confused.
My friend Rachel was regaling me with this tale over a glass of crisp New Zealand Sauv Blanc and a shared mezze platter recently. She continued, cringing at the memory: "I suggested she try a little less sock. And perhaps something softer."
Seven minutes and a number of different bra-stuffers later, her Molly was happily dancing around the kitchen with just two crumpled tissues propping out her bikini top. "See, I'm just like Mummy!" she squealed with glee.
If you've been navigating your way through womanhood with small breasts, you've probably found that they've become smaller, flatter, and maybe even saggier after having babies, especially if you've breastfed. If that's you, here are 7 ways to maximise your assets that'll have you dancing 'round the kitchen too.
1. Fancy up your rack
Tops or dresses with ruffles, frills, pleats, pockets, zips or embellishments placed in the chest area will add the illusion of size to your chest  They're also perfect for days you're feeling too lazy to accessorize.
2. Flash your other erogenous zones
Shoulders and backs are sexy, so get them out there! Halternecks and one-shoulder tops reveal a smooth expanse of skin, while backless or cut-out tops and dresses give a hint of flesh without telling the whole story. And because you don't have to fuss with a bra for support, you've got much more flexibility than your more well-endowed buddies.
Aqua Laurent Backless Halterneck Jumpsuit ASOS $206.34
3. Style icon-spiration
Some of the most iconic fashionistas of all time have had small breasts – think Audrey Hepburn, Jacqueline Onassis and Twiggy. And more recently, Kate Moss, Gwyneth Paltrow, Kate Hudson, Keira Knightley, and Charlize Theron. Look to them for style inspiration.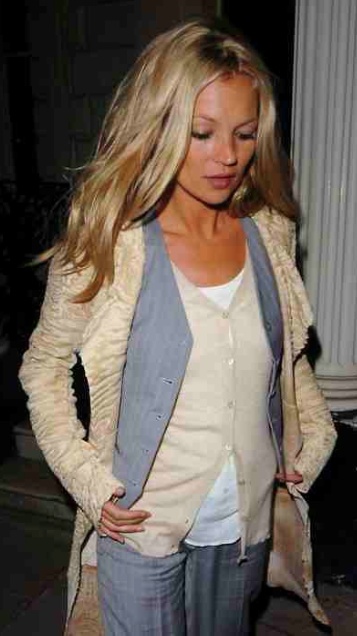 Kate Moss adds layers 
4. Accessorise
A scarf looped around your neck and hanging low on your chest will add extra volume, as will a statement necklace that hangs to where your bustline begins. And if you're going out, choose a small clutch and tuck it under your arm – it'll add a little extra perceived weight to your chest area.
5. Go deep and low
Gwyneth and Kate have successfully flaunted their small chests at awards shows by wearing couture gowns featuring slashes on the front that go down all the way down to their belly buttons. But that look would be a little out of place at your local grocery store. So take a cue from a regular trick they use in their off-duty looks: a collared shirt unbuttoned deep and low. The fabric of the shirt will give your chest a visual enhancement, and the deep expanse of skin injects a little subtle sexiness. Team with a bra that has crisp clean lines to avoid entering Trashville.
Gwyneth Paltrow buttons down
6. Call in the reinforcements
Padded bras, push-up bras, and silicone 'chicken fillets' are your friends for those days and outfits when you feel you need something extra. Some of these will even bump you up another two sizes!
7. Crew or Boat Necks
A higher neckline will draw attention toward your neck and face, whereas a V-neck will draw attention to your chest. Be inspired by Jacqueline Onassis' signature shifts, short-sleeved tops and turtlenecks.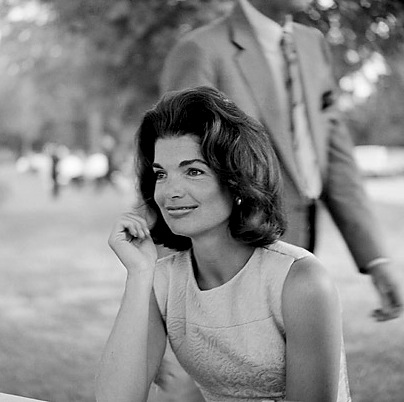 The classic style of Jacqueline Onassis
So what happened with my friend Rachel? Last time we spoke, she was considering breast enhancement – and she's not alone in her thinking.
A study by mamamia revealed that 48% of women would have a cosmetic procedure if money wasn't an issue, and 22% would choose to have a breast enlargement.
If you're considering surgery to go up a size or two, check out this chat with a mother of four who opened up to Fox in Flats about her post-baby boob job.
Looks like little Molly may be able to stuff her bikini with socks one day after all.
What are your tips and tricks for making the most of your small breasts? And would you ever consider a boob job? 

More Fox in Flats: