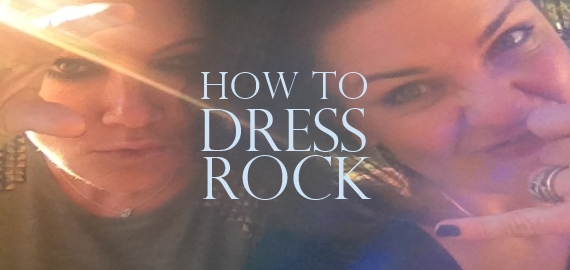 I first met multiple ARIA award-winning Sarah McLeod on a Sunday morning, in a share house in Balmain. I was bleary eyed and slightly hungover, and so was she.
As I fumbled to make coffee for that unexpected guest of my flatmate, a song came on the radio in the kitchen, and I sang along to one of the most popular tunes of 1997,  'Saturation' by The Superjesus.
And then, as we sipped our coffees together in our PJ's and got to know each other, I realised that she was the lead singer of that band.
Awkward.
Fast forward 16 year later and I found myself on a Sunday afternoon at Sarah's place – still a bit bleary eyed (I blame my kids, she blames her dog Chachi) – but this time we were sipping vinos. And as the sun set over the Lane Cove River I got the chance to ask her the question that'd been burning in my mind all these years:
How do you 'dress rock'?
Follow Sarah McLeod on Facebook, Twitter and Instagram to keep up to date with her antics and the release of her new album.
To keep up to date on what The Superjesus are doing next, follow them on Facebook.
Got any burning questions or comments for Sarah? Hit us up. I owe her a drink at my place and will sit her in front of my laptop till she answers them all!
xA 
Video Production: Matthew Taylor 
More Fox in Flats: