One of my favourite things to do is to catch up with my girlfriends over a delicious lunch and a cheeky glass of wine. The sunshine and inevitable belly-laughs are good for the soul.
And on days like that, my go-to outfit is one that's filled with colour, and is comfortable enough to cover my 'food baby' after I inevitably eat too much.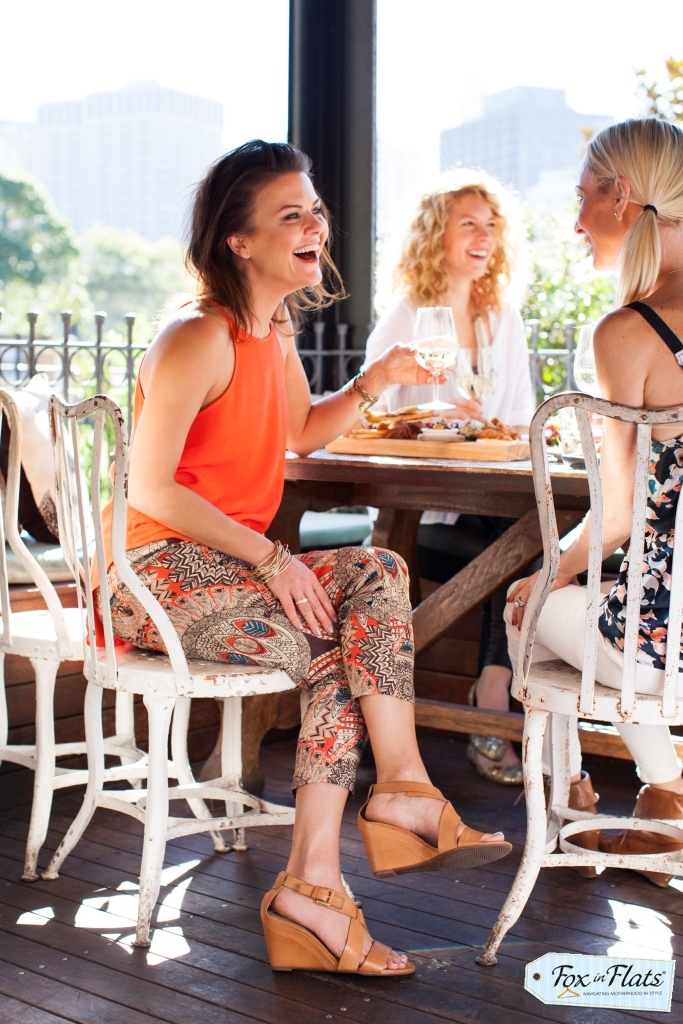 This one ticks all the boxes."
A bright flowing top, funky printed pants, stacks of rings and bracelets, and a neutral wedge.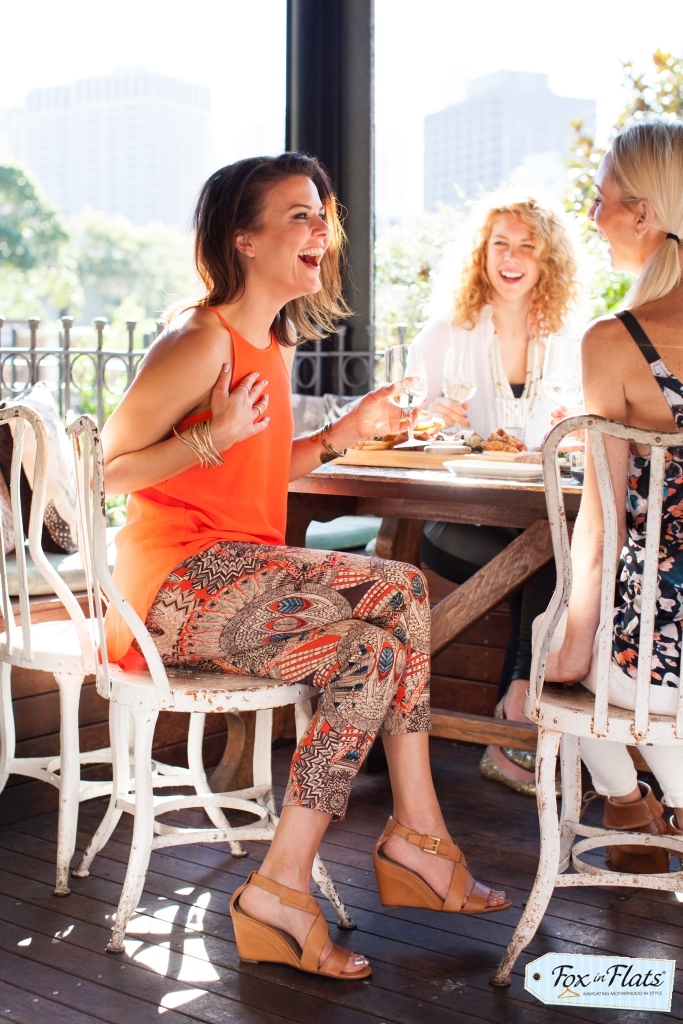 Bardot 'Rocco' Singlet, $59.95
Mister Zimi 'Dream Catcher Mae' pants, on sale $75
ECCO Shoes 'Ossima' Wedges, $229.95. Find your closest local store here.
My own bangles and cuffs – pile them on and create your own rockin' arm party! How-to tips here.
Lovisa 'Metal mix 10 ring pack' $16.99
Lola & Syd clutch, on sale $22
For more tips on what to wear on those days when you're going to have extra helpings, check out our
If only there were such an easy solution to that cheek-ache you get from smiling and laughing so much with your buddies. Mine were aching for hours after this lunch with my mates Christina and Anna!
Do you have a go-to lunch outfit? And what's your favourite girls' lunch drink? 
For more easy outfit and styling ideas for Spring/Summer 2013
click HERE and check out our free E-magazine.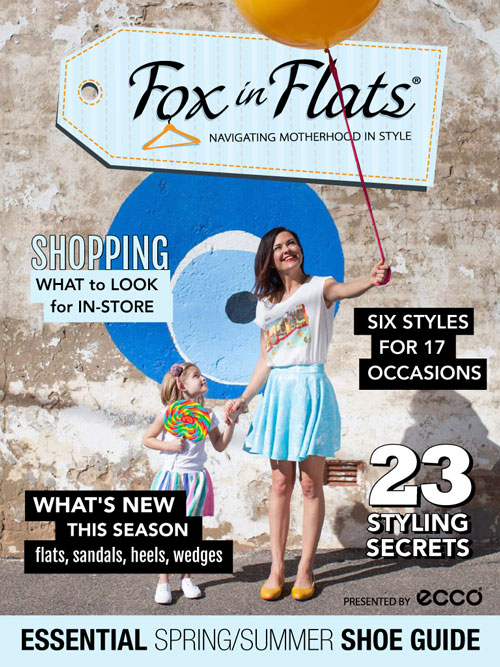 More Fox in Flats: