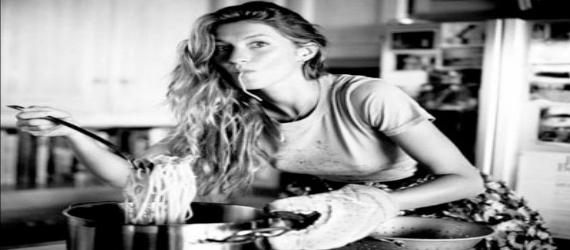 This time of year, when it's easy to have second helpings, you might find yourself carrying another baby with you – a 'food baby'. It's when you've stuffed yourself so much that your tummy balloons, making you look like you're a few months pregnant.
The last thing you want is to find yourself in the awkward situation where a well-meaning relative comes up, places their hand gently on your belly, then asks, "When are you due?"
This year, my go-to style for 'food-baby' days is The Tunic Dress.
Fitted over the shoulders, and flowing ever everything else. Let your legs do the talking."
It's the perfect style solution for times when you want to kick-back, over-indulge and smuggle that rounded belly outta there without anyone being the wiser.
Here's 3 ways to style The Tunic Dress.
1. Mix flowy fabric with soft tresses, sweet arm candies, and statement flats.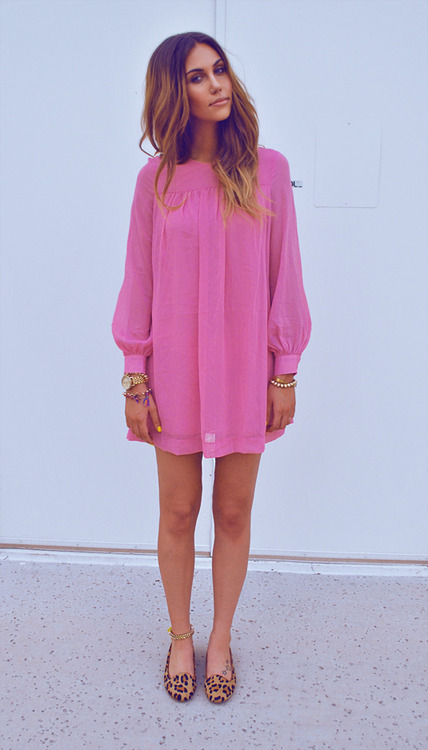 Shop similar tunic dresses:
Baum Und Pferdgarten Sporty Tunic Dress in Marl Print $151 ASOS,
Bramble Print Tunic Dress by Paul by Paul Smith $389 my-wardrobe.com
2. Not loving your legs? Team your tunic dress with tights, and draw the eye upwards with a high top-knot (elongating your body while you're at it).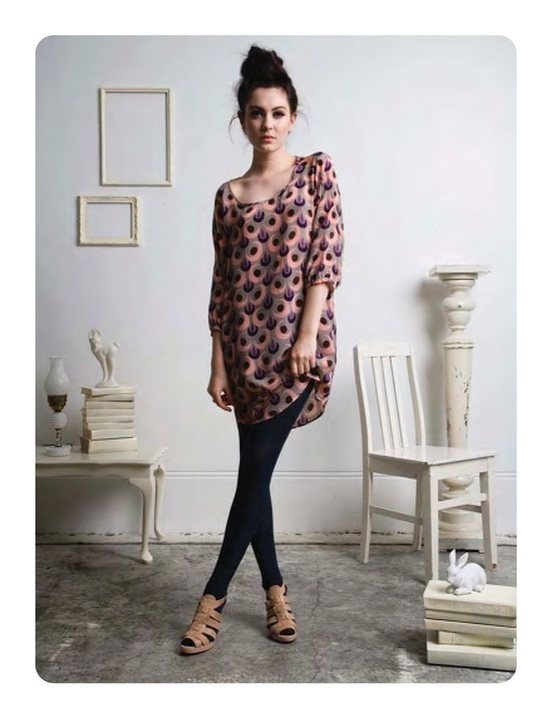 Slightly longer tunic dresses for extra coverage:
Birger et Mikkelsen Printed silk-chiffon tunic dress $73.96,
Free People Vintage Floral Tunic Dress $233.
3. Statement necklaces or pretty embellishments around the décolletage keep the focus around your gorgeous face.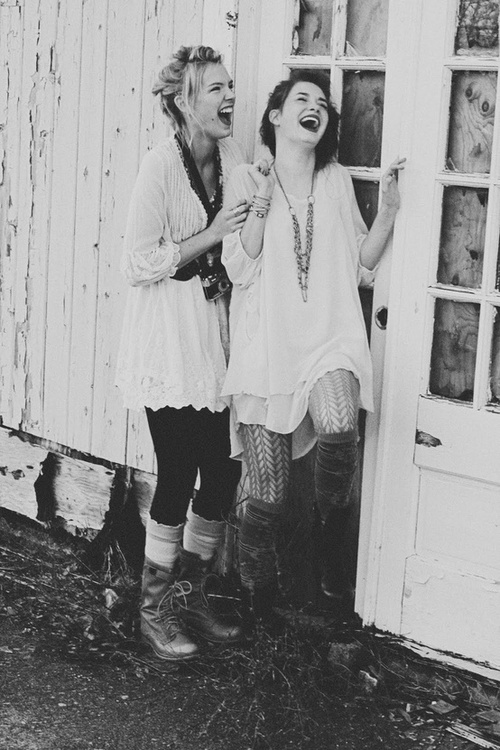 Major bargain find!
Lil'd Sherri Spot Dress in Cream was $150 now $35 at FashionistaDepot.com.
Am slightly in love with this tunic dress so simply had to share. I sorted my Christmas Day 'food baby' dilemma by snapping up one of these in cream (and taking Dannii Minogue's advice, also bought one in black – see dodgy selfie below, taken before a huge food-baby inducing dinner last night.)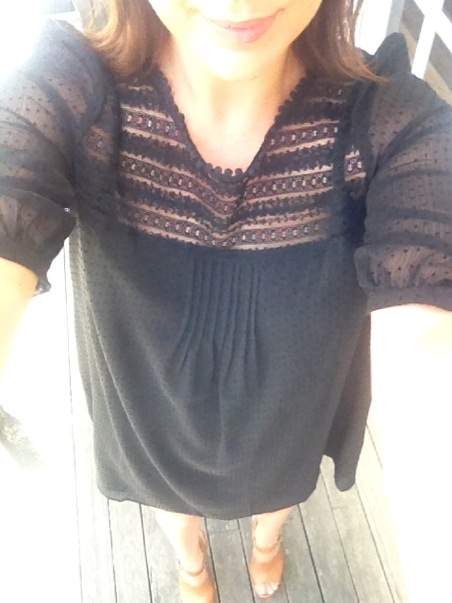 For more ideas on how to stealth-dress your tummy, check out our 7 easy slenderising strategies for those days when you're going to have extra helpings.
Need just a little more reassurance about the state of your tum (don't we all?!)? See what real mummy tummies look like, accompanied by awesome stories of tummy acceptance.
 Image sources: I wanna live in a fairy tale, Pinterest
How do you hide your 'food baby'?
And got any great come-backs for when you're asked if you're pregnant when you're not?!