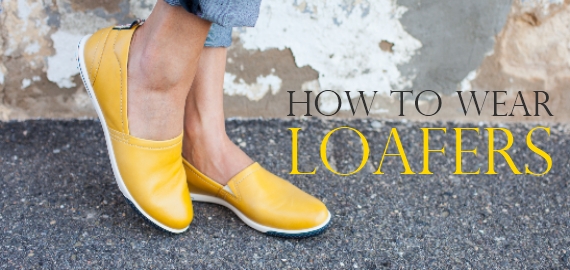 "They are ageless, sophisticated and classic. Comfort is key to good style, and there's nothing more comfortable than a good, classic loafer," said Australian fashion designer Sara Philips to Fox in Flats backstage at Fashion Week last year.
But it's hard to be styling with sophistication if you're not quite sure how to work the look.
Until that chat with Sara, I'd dismissed loafers as an option for the 'Prue & Trude' set: chambray shirt, bob-wearing, plum-talkers who love the Ivy League vibe of the loafer, yet wear them in a way that's as yawn-worthy as the discussion about which private school they're planning to send their kids to.
But menswear-inspired shoes like loafers, brogues, and smoking slippers have been on-trend for a number of seasons and are still reigning as the most stylish and comfortable flat shoes around. Elle UK even went on record to say "the days of the ballet flat are over."
So in this excerpt from our FREE Essential Spring Shoe Guide (that you can download here), we'll show you:
How to style your loafers
What to look for when buying loafers, and
Where to wear them (with absolutely no reference to Head of the River)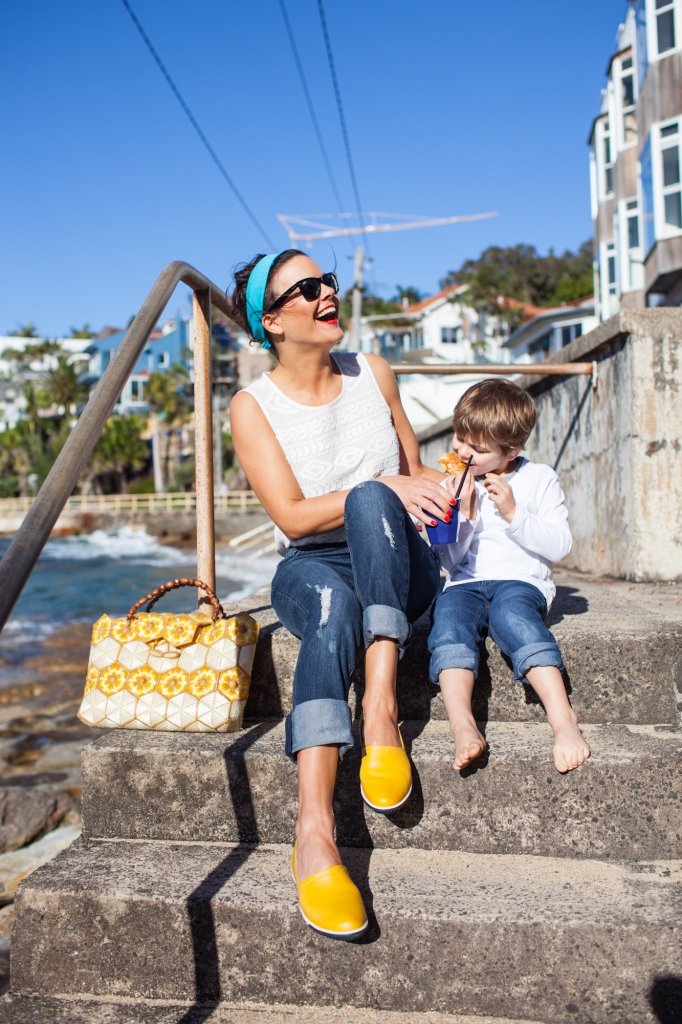 Styling Tips
Wide-legged pants go with loafers the same way cartoon character-licensed clothes go with flammable fabrics: they're a given. They look best when the hem finishes midway up your loafer's heel, and they're soft, body-skimming, and belted at the waist.
Roll up your drain-pipe jeans or team with capris, then top with a sleeveless blouse or t-shirt for retro chic.
Pretty, girly touches on your outfit will be like icing and sprinkles on a cake. Add liberally for extra sweetness. Think candy pink lipstick, soft-to-the-touch knits, and sparkles.
Click here for 7 more ideas on how to style your loafers. 
What to look for when buying loafers
TIP 1: Choose a neutral shade for maximum versatility, or snake-skin, animal prints, or vibrant hues for a more modern take.
TIP 2: Neutral or light-coloured shoes will make your legs look longer.
TIP 3: To check the width of the shoes, stand in them and squeeze their sides. Snug is good, but be sure that the leather has some give in it. If it's taut and rigid, the loafers are too tight and, after wearing them for a while, it'll feel like your foot's been wedged in a vice.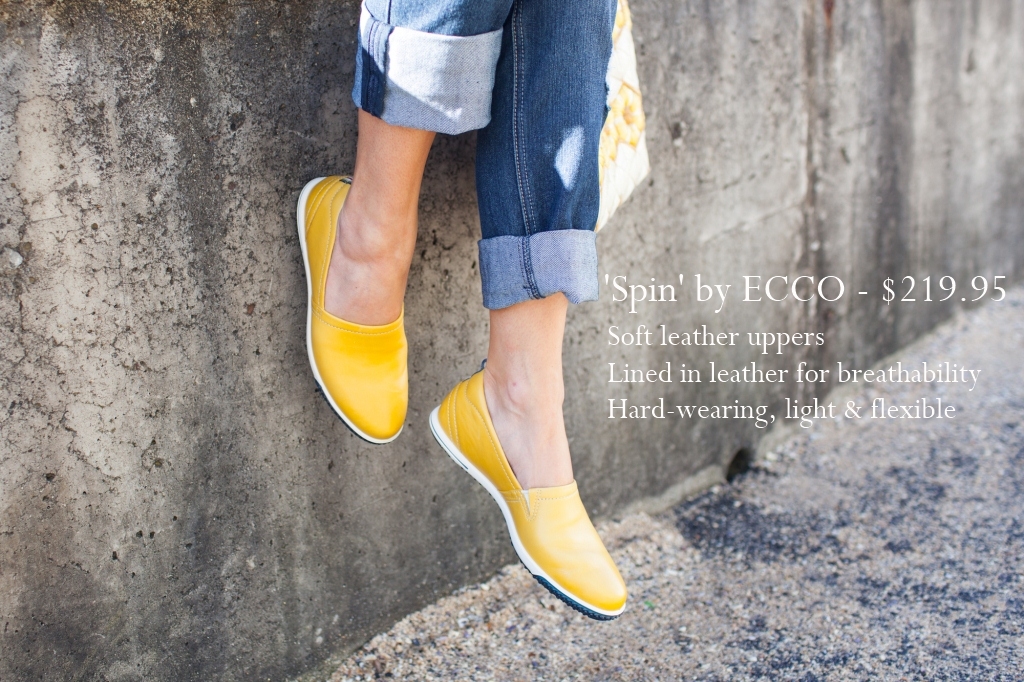 For ECCO stockists and product details click here
Where to wear loafers
Tuckshop Duty
"Covered Toes Essential" says the Canteen Manager's Rule Book. These'll tick that box, and your chic box, every time.
Indoor Play Centres
Easy to slip off if you suddenly need to retrieve your child from a rowdy ball-pit.
The Mr Whippy Van
Perfect for chasing after kids who're chasing after his van for a fistful of that creamy ice-cream goodness.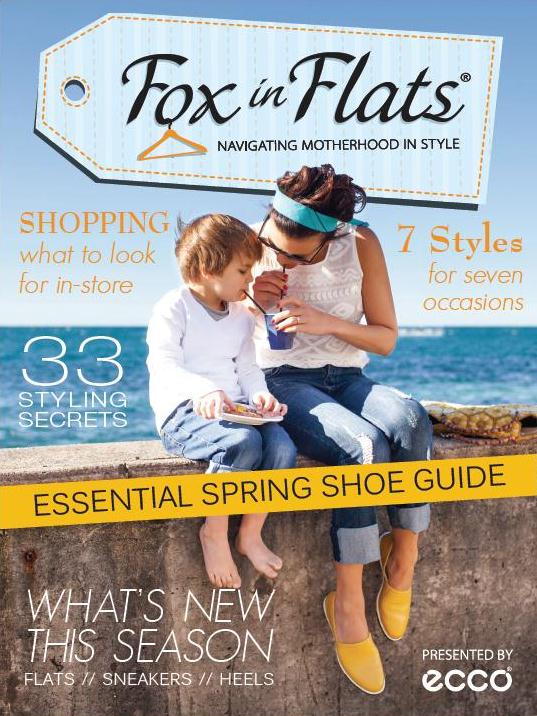 So, who's loafing off with me this Spring?