Most of us know what a 'mummy tummy' looks like. We soap one in the shower, our jeans are buttoned around one, and we cradle our children against one.
Yet for more than half of us, it's the least favourite part of our bodies*.
While it's completely normal for a woman's tummy to get stretched and lined during pregnancy, and perhaps remain puckered, marked and saggy long after the baby is born, it's rare to see another mother's tum.  At the beach, our post-baby bellies are often covered with a one-piece swimsuit (with built-in tummy control ;)), and generally, in the media, Photoshop irons out any evidence of wear, tear, and wobble.
Yet these photos from the xoJane Real Girl Belly Project show beautiful non-Photoshopped bellies, accompanied by awesome stories of belly acceptance.
Here's just a selection: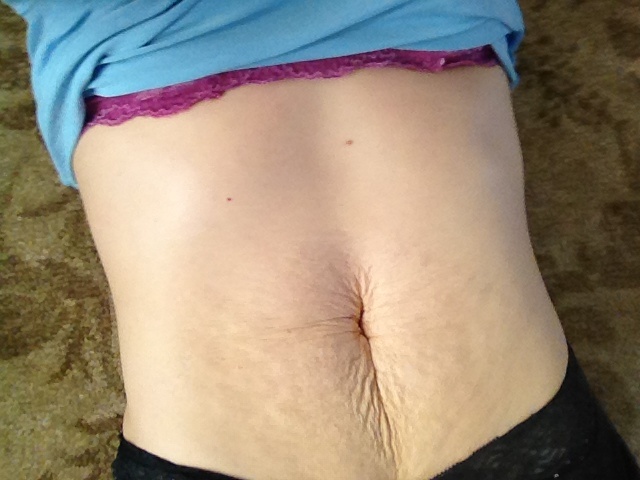 This belly held twins- each 7 lbs!  I can squish it together and make it talk to the kids 🙂
— Michelle, 32 
My belly has been all different sizes, from gaining weight and dieting and gaining more weight and bearing three kids and dieting and gaining even more weight — it is soft and supple and MAGIC.
-Abi, 30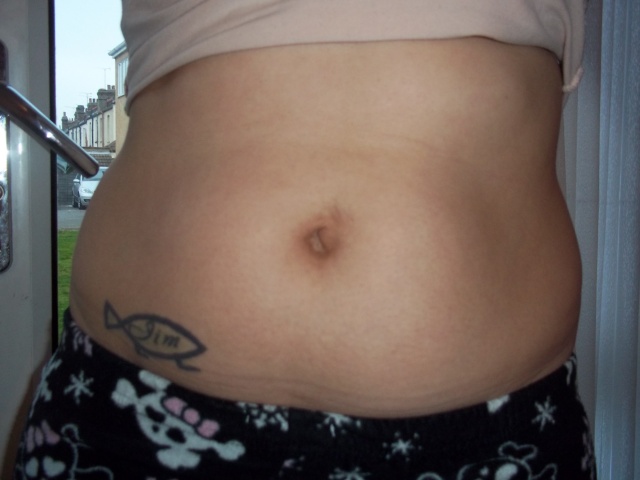 It's carried 2 of my babies (so far), it's where I put my food, and my husband's name is tattooed on it. What's not to love?!
— Shannon, 35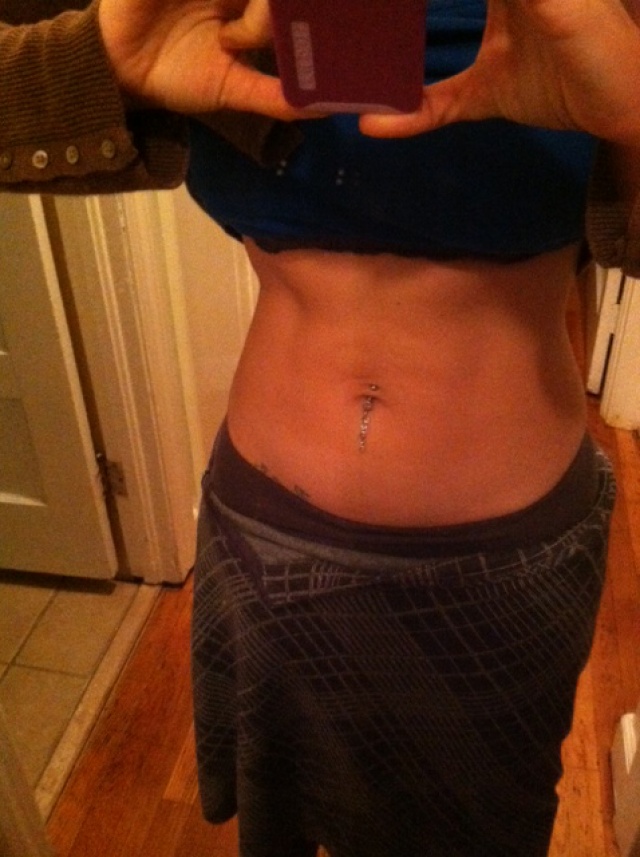 I'm 33 and I would like  to be able to remove the belly button ring, but I took it out during my pregnancy and the hole never closed.  I think the ring looks better than the hole!
For more on piercings while pregnant, click here.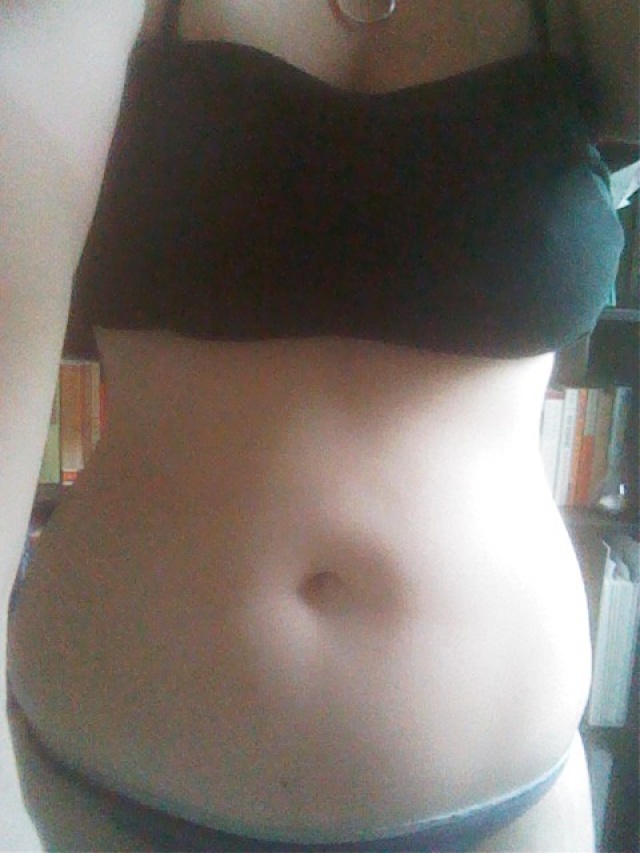 The state of my tummy post baby. But its doughy-ness is proof that I was once a living vessel for my beautiful baby! For that I can't help but love it, stretchmarks and all.     
— Rosie
Click here for the entire gallery at xoJane, which contains 75 very happy – and real – tums!
*For more findings from the Fox in Flats Survey on Motherhood and Fashion, click here.
How do you feel about your mummy tummy? Are you with the 53% of mums who can't stand theirs, or are you in a happier place?
Would you, could you share a photo of yours? 

More Fox in Flats: