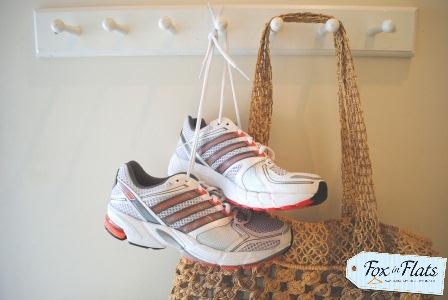 There's loads of sporting equipment and apparatus on the market, but which ones do you really need? We reckon there's only three – and they'll all make you feel better about yourself immediately.
1. A Sports Bra.
If you've breastfed your children, you might already know a bit about saggy breasts. But did you know that exercising without a sports bra can make them even saggier? I just happened to be working at Berlei when they conducted research with the Australian Institute of Sport about the impact exercise can have on your breasts. The facts are:
FACT: Your breasts will bounce at least 8cm when you're active (and up to 18cm if you are a DD or over!)
FACT: The pulling and tearing will damage the ligaments of your boobs.
FACT: This can lead to saggy boobs.
Investing in a well made sports bra will reduce your breast bounce by up to 50%, and keep your breasts perkier, longer.
And, you'll feel hotter because your boobs won't be flip-flopping around.
2. The right pair of shoes.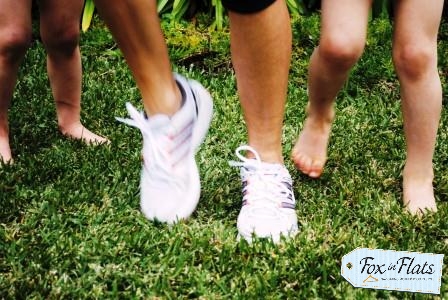 When we're exercising, the bulk of the impact on our bodies comes from our feet hitting the ground. Investing in the right shoe can literally provide a buffer between you and the ground, and provide the grip you need for optimum performance.
Plus, you'll feel hotter as a good pair of runners can literally put a bounce in your step.
3. Firm fitting exercise pants.
When I started to exercise at the gym, I wore whatever shorts I happened to have in my wardrobe. A grey marle pair bought at a market in Bali for $5 were just fine by me. But as a reward for staying committed to my workouts, I splashed out on a pair of 3/4 length running tights designed to pull sweat away my body, and keep my body temperature at optimum levels. And they were firm fitting.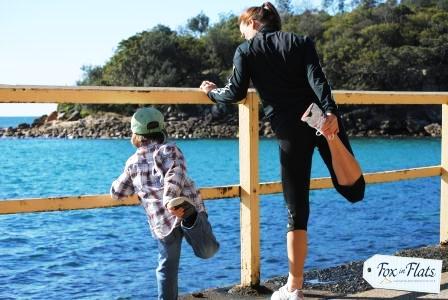 All of a sudden, my thighs felt firmer, my tummy flatter, and I felt hotter – and all of these things were an added incentive to keep exercising.
You'll feel hotter because your mummy tummy will feel less like a jelly belly.
What are your must-haves for when you exercise?