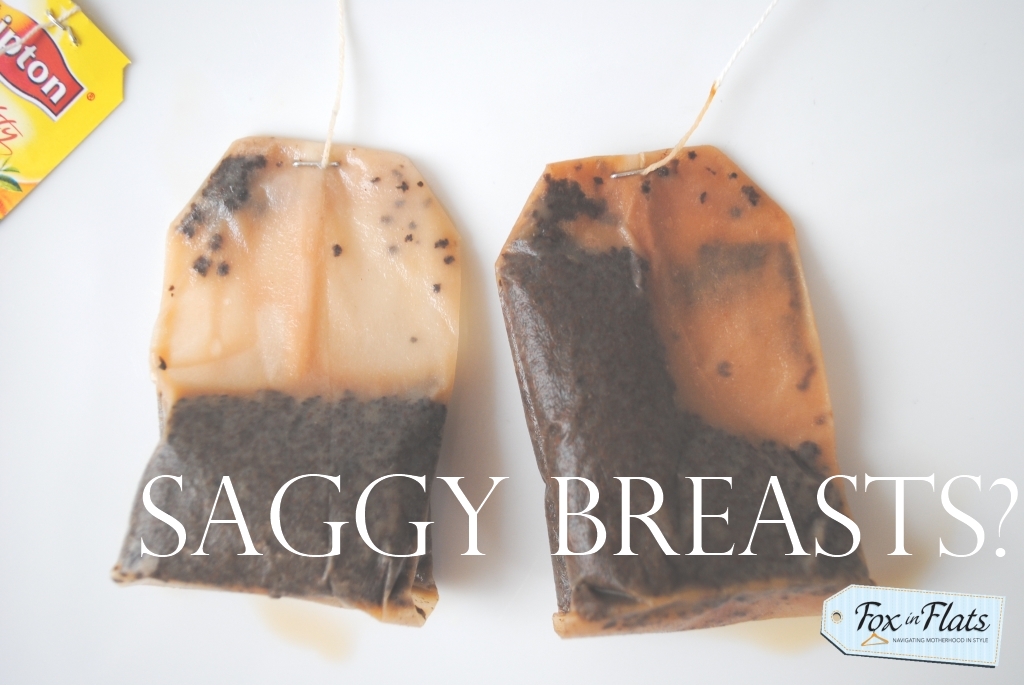 Last week, Gwyneth Paltrow spoke out in a German issue of OK! about boob jobs. She said:
"Why not?"
"There's actually nothing else to restore their original condition, is there?"
And she's not the only mother disgruntled about the condition of her post-baby breasts.
After dutifully breastfeeding their offspring (where possible) many mothers eventually come to lament the condition of their breasts, describing them in colourful terms like Deflated Balloons, Spaniels' Ears, or my personal favourite, Saggy Old Tea Bags.
When women decide not to have any more children and shut down the proverbial baby-making machine, the conversation often turns to the desire to renovate the old 'fun bags' so they can yet again be, well, fun!
"I want a boob job!" is the common call.
A recent study by mamamia revealed that 48% of women would have a cosmetic procedure if money wasn't an issue, and 22% would choose to have a breast enlargement.
I spoke with a friend of mine* – a mother of 4 – who recently had a breast augmentation, and she agreed to share her story:
Fox in Flats: Why did you decide to have a boob job?
As a teenager I was always hopeful that I still had some growing to do. By the time I reached 20, I finally accepted that this was it – insisting on buying a B cup when realistically I was a full A. 
I was happy with the shape of my boobs, but I desperately wanted them to be bigger. I always wore heavily padded bras and if I was wearing an evening dress, I'd stuff chicken fillets to my sexiest bra.
For the most part, everyone thought I was fairly well endowed. Those oh so lucky lads who got to see me peel my jellies off, well, you know what it's like, it's really difficult to disappoint in that situation!  
I always knew that I'd have an enhancement but decided to wait until after I'd had my kids.
FIF: How did you feel about it in the lead up to the surgery?
What surprised me was the number of factors I needed to consider. In terms of implants, there are different base shapes (round or oval); surfaces (textured, smooth, polyurethane); shape (there are 5 different projections); placement (under or over the muscle); where the incision should be made; and the all-important question of size.
I suggest you define your 'perfect' breast and describe that to your surgeon. I asked for a gentle slope from shoulder to nipple as I did not want a big 'step' showing exactly where the implant started. I also felt strongly that I did not want a 2 inch valley between my breasts. Above all I wanted a natural looking breast. 
Do not compare sizes with your friends"
The best way to test for size – although only an indicator – is to go and buy a cheap bra in your desired bra size and try these on with some home-made implants. Real implants are measured in cubic centimetres, where 1cc is equal to 1 ml. Pour the equivalent measure of rice e.g. 350ml or 400ml into a sandwich packet (loosely packed) and then wear these in you bra around the house under various outfits to give you an idea of the size you would like to be. For the most part, those who've had implants wish they'd gone a size bigger – myself included.
The cardinal rule with size is:  Do not compare sizes with your friends, unless they are the same frame, height and weight as you, they have the same shape and size breast to begin with, and they have had the same implant placed in the same way as you are intending. The results for one person are no way an indicator of the expected results of another.  
FIF:  How did you feel immediately post-op?
The first thing I did was look down my shirt and breathe a sigh of relief that I had gone with the size of implant that I did. I would have been extremely disappointed had I gone any smaller.
OMG it is frigging sore"
On the subject of pain – OMG it is frigging sore. You need to take the painkillers religiously every 6 hours for the first 3 days. I also slept a lot in the first couple of days, probably just getting over the general anaesthetic. The good news is this only lasts for 3 days. Day 4 is a huge improvement both in ease of movement and in pain. I went back to work after 10 days. 
FIF:  How did you feel a few weeks down the track?
With anything, time is a wonderful healer. By 6 weeks, I was feeling back to normal, but I think that breasts still need time to properly settle in. I have heard that you need to wait for 3 months to feel less like you have a rock on your chest and about a year before you feel like your implants are part of you.
FIF: How did other people react?
Husband: Leading up to the op, he got angry and was questioning my motives.  I assured him these had not changed in the 15 years I'd known him and the augmentation was all about what I wanted. I never doubted he loved me as I was, but also didn't doubt he would appreciate the improved version of me.
Friends: Supportive and delighted for me – aaahhhhh now isn't that how it should be, even if they thought differently?
Kids: They are too young to know the difference (oldest is 6) and I kept it a secret from them. They didn't notice.
How would you describe the condition of your breasts post-baby?
Would you consider a boob job?
And what tips do you have for making the most of your post-baby boobs?

*Thanks to my lovely buddy for sharing her story so openly xxx
To subscribe to our weekly newsletter, click here.