If you've got thin hair, this hairstyle makes it look thicker. If your hair is really thick, this'll get you looking polished in a flash. And if your hair is just kinda nuts, it'll make it look under control.
The Messy Bun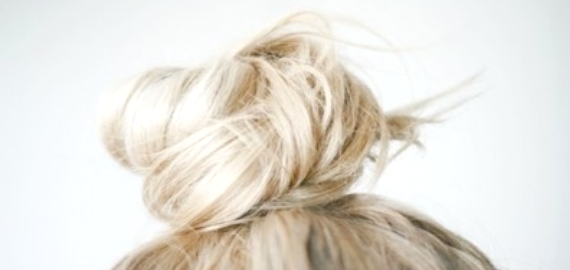 To perfect the messy bun:
Make a pony high and tight – as an added bonus, this'll act as an instant face lift.
Wrap your hair around it – do it fast, even if you've got more than a minute to spare.
Pin it in place with bobby pins.
Don't fuss over it, you're done.
Here's some messy bun-spiration to get you going:

Buns away! 

Images from Pinterest
Want more Fox in Flats?