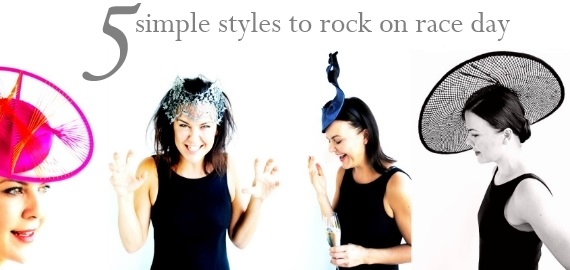 By Andrea for Schwarzkopf
Every year on the first Tuesday in November, most of us can be found either track-side or in front of a TV screen cheering the race that stops our nation – The Melbourne Cup. Mandatory accessories for the day are tickets in a sweep, a glass or three of champagne, and of course, a fabulous item of headwear perched up top.
But choosing a hairstyle that will complement your hat, fascinator or headband can be perplexing, and made doubly difficult given the need for a 'do that will withstand what can be a long yet fun-filled day.
So here's 5 easy styles to rock on race day that'll guarantee you a place in the winner's circle for Best Melbourne Cup Hair:
The Low Pony
A statement hat like this little beauty calls for a sleek, understated hairstyle that won't detract from the piece of art you're sporting.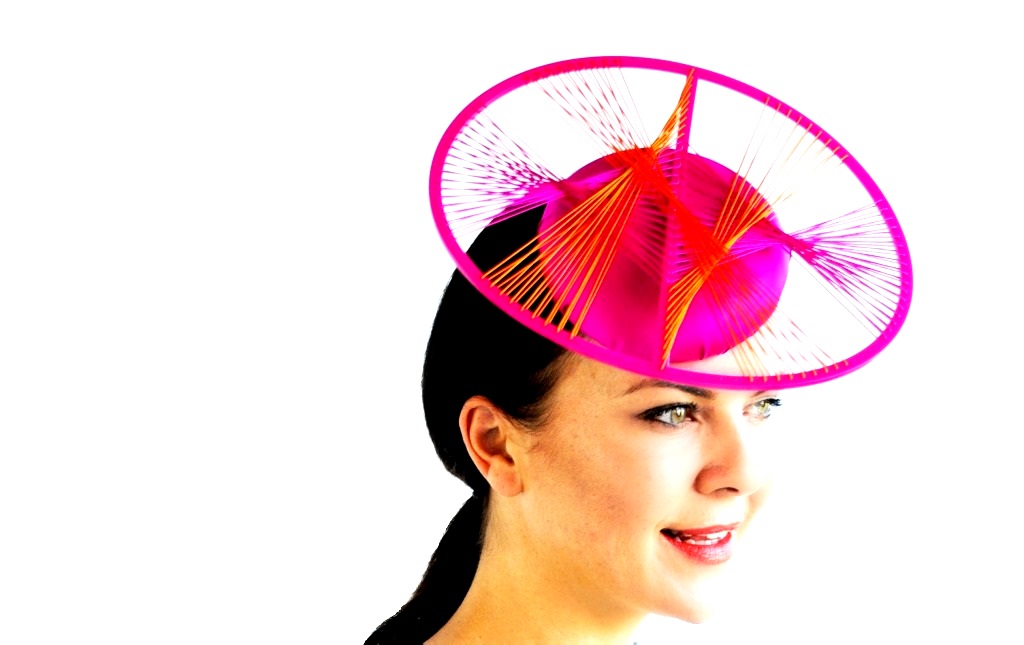 GeoMod Disk $790 by Suzy O'Rourke
Styling Tips:
Before blow-drying, spray your hair with Schwarzkopf's Heidi's Heat Styles heat protection spray.
Blow-dry your hair smooth (use a straightening iron afterwards if necessary to get it super-sleek).
Create a sharp side-part with the tail of a comb. Unsure where to make your part? As a rule of thumb, a part that lines up with the peak of your eyebrow is always a safe bet.
Smooth hair into a ponytail at the nape of your neck, in line with the angle of your jawbone, and secure with a hairband.
Hide your hairband by wrapping your hair around it, then pin in place with a bobby-pin.
Mist with Schwarzkopf's Ultimate Oil Elixir Serum for a glossy, smooth finish.
The Classic Bun
Wide-brimmed hats work best with a simple, sleek bun.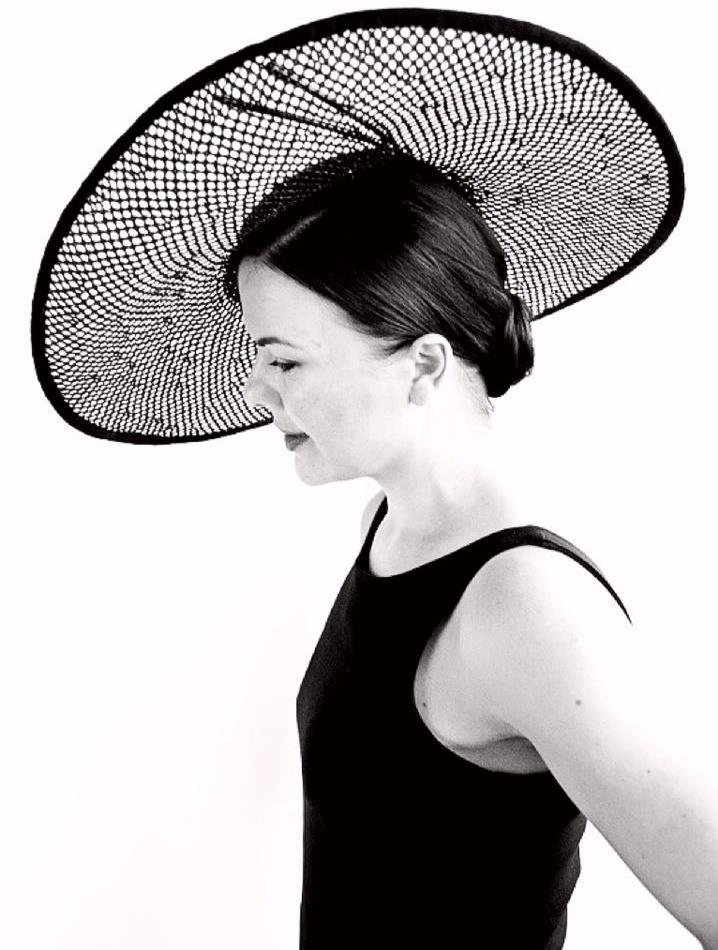 Fishnet Widebrim, $699 by Suzy O'Rourke
Styling Tips:
Follow the steps as per the Low Ponytail (above), then at the end, twist your hair around the base of your ponytail, pinning as you go.
If you've got fine hair like me, add some clip-in hair extensions that match the colour of your hair. Schwarzkopf's Magic Hair $44.95 is easy to use and looks great (check out my review here).
Cute Curls
Fun headbands and hats call for an equally cute hairstyle and loose, bouncy, shiny curls fit the brief perfectly.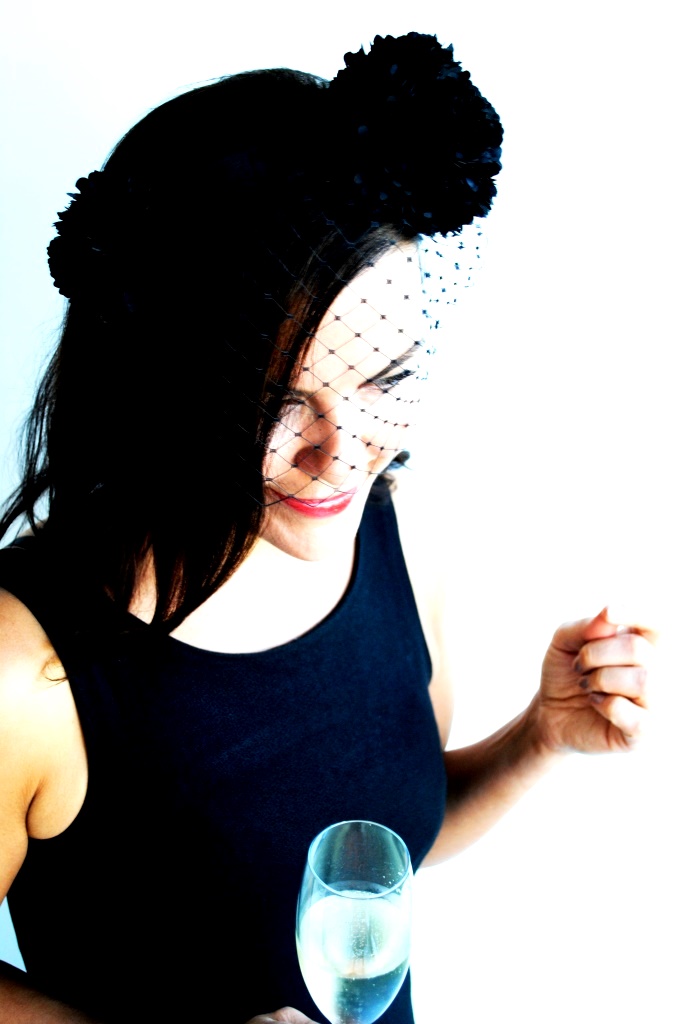 Pom Pom Headband $459 by Suzy O'Rourke
Styling Tips:
To ensure your curl holds all day, apply Schwarzkopf Taft Full On Guardian Angel Straightening Iron Spray to wet hair before blow-drying smooth, then curl with a GHD or a hot curling iron.
Follow with a light mist of hairspray like Schwarzkopf Extra Care Volume Power Hairspray, which will help retain the curl, as well as plenty of movement and bounce.
The Simple Flick
Complement a tall, sculptured headpiece with a hairstyle that has similarly clean lines.
Electric / Black Ruffle Visor $526 by Suzy O'Rourke
Styling Tips:
Set the scene by shampooing and conditioning your hair with the Schwarzkopf Straight & Glossy range.
Towel dry and apply Schwarzkopf's Straight & Glossy Anti-frizz Serum which will help tame the frizzies, and add some welcome shine.
Blow-dry your hair straight, but adding volume at the crown.
Run your straightening iron over your hair to create a smooth, sleek look, and add gentle kicks at the ends to mirror the lines of your headwear.
The Wild Child
Little ears will be poking up on heads all around the nation this year as animal-inspired headwear is the hottest (and cutest!) trend we've seen in ages. So let your hair go wild too with this tousled, sexy style.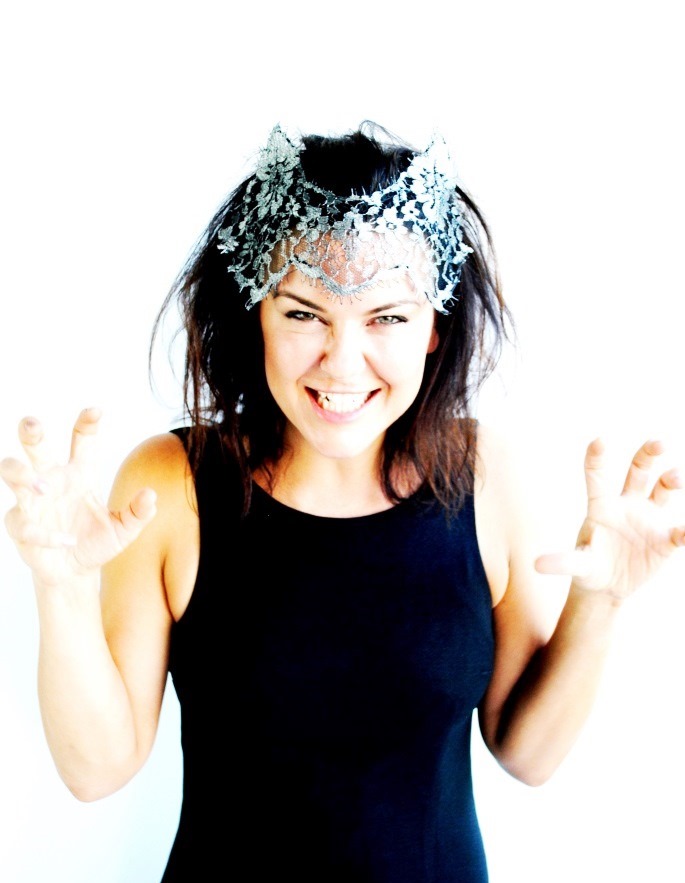 Silver GAZE Mask $450 by Suzy O'Rourke
Styling Tips:
To towel-dried hair apply a volumising product like Schwarzkopf's Push Up Mousse.
Gently tousle your hair as you dry it, to bring out its natural waves.
To the roots of your now-dry wavy lengths of hair, liberally sprinkle styling powder like Schwarzkopf's Push Up Volume powder. Like the name suggests, it really will amp up your volume.
Mist with hairspray to retain the curls for the long day ahead.
Top with your animal ears and "Roar!"
Click HERE to visit the Schwarzkopf Style Studio
for more easy hair styling ideas, including
How are you celebrating The Melbourne Cup this year? And what are YOU wearing? 
More Fox in Flats: