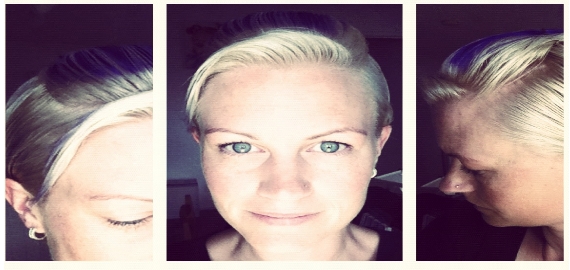 At Fox in Flats, we're all about sharing tips and ideas to make it easier to navigate motherhood in style. In this new series – 7 days of hairstyle how-to's – we'll be sharing hairstyle tips and ideas from some of our readers.
Each Sunday, we'll have a different 'Contributing-Fox' take us through the 7 different things she did with her hair over 7 consecutive days. We'll also include her step-by-step instructions so you can re-create the hairstyles you like at home over the upcoming week.
The idea came about after we ran a challenge to see if we could wear our hair in a different style each day for 7 days straight. We called it The Hair Dare. We were inundated with so many awesome hairstyles that we'd be doing a disservice to 'The Sisterhood' if we didn't share these 'dos around.
This week's hairstyle how-to's are brought to you by: Kate.
Day 1: Messy Plaits
Hairstyle How-to:
Step 1: Do not brush your hair! Rub through some texturising product.
Step 2: Grab small section of hair from around your face.
Step 3: Plait loosely then use a bobby pin to secure in place.
Step 4: Repeat as many times as desired.
Day 2: Sleek and Smooth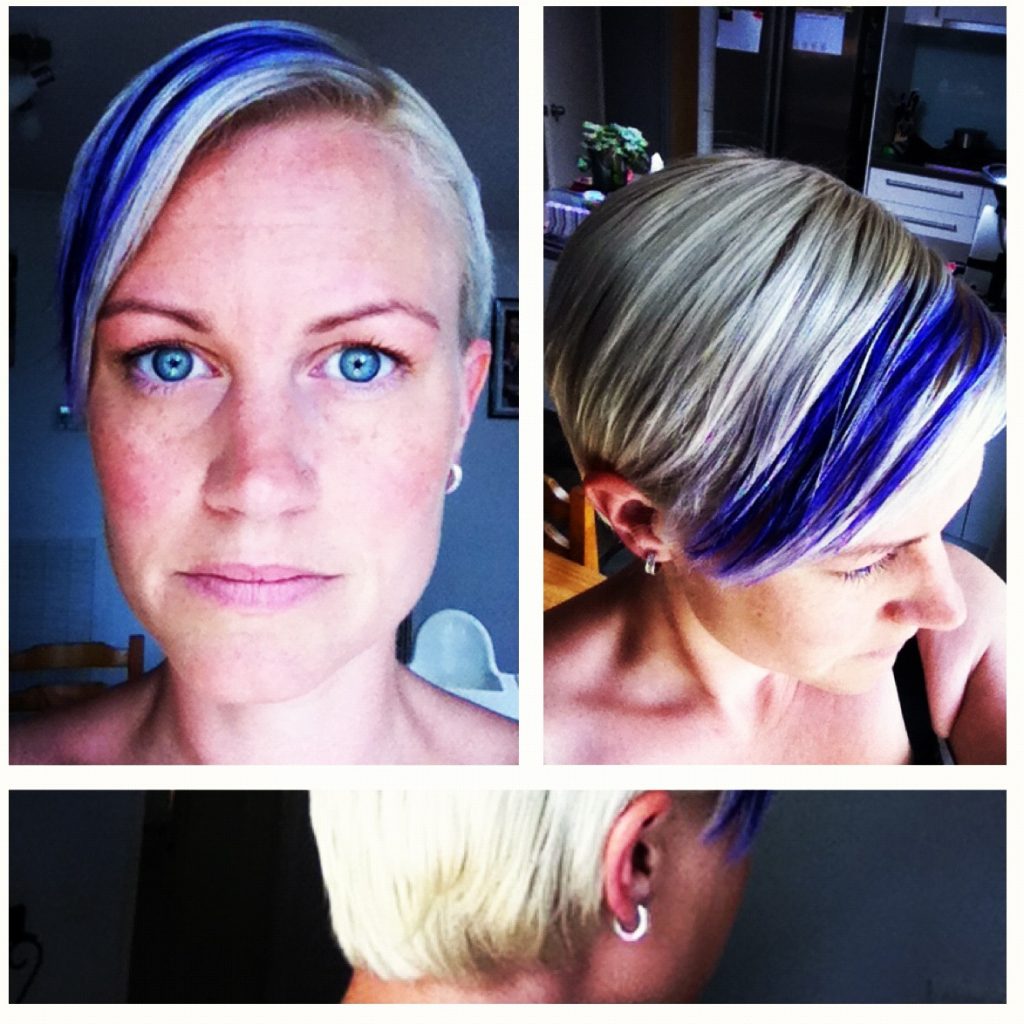 Hairstyle How-to:
Step 1: Apply heat protecting product.
Step 2: Blow dry with hairdryer aimed downwards and smooth with your hand as you go.
Step 3: Add a touch of glossy product.
Day 3: Cute Coiffe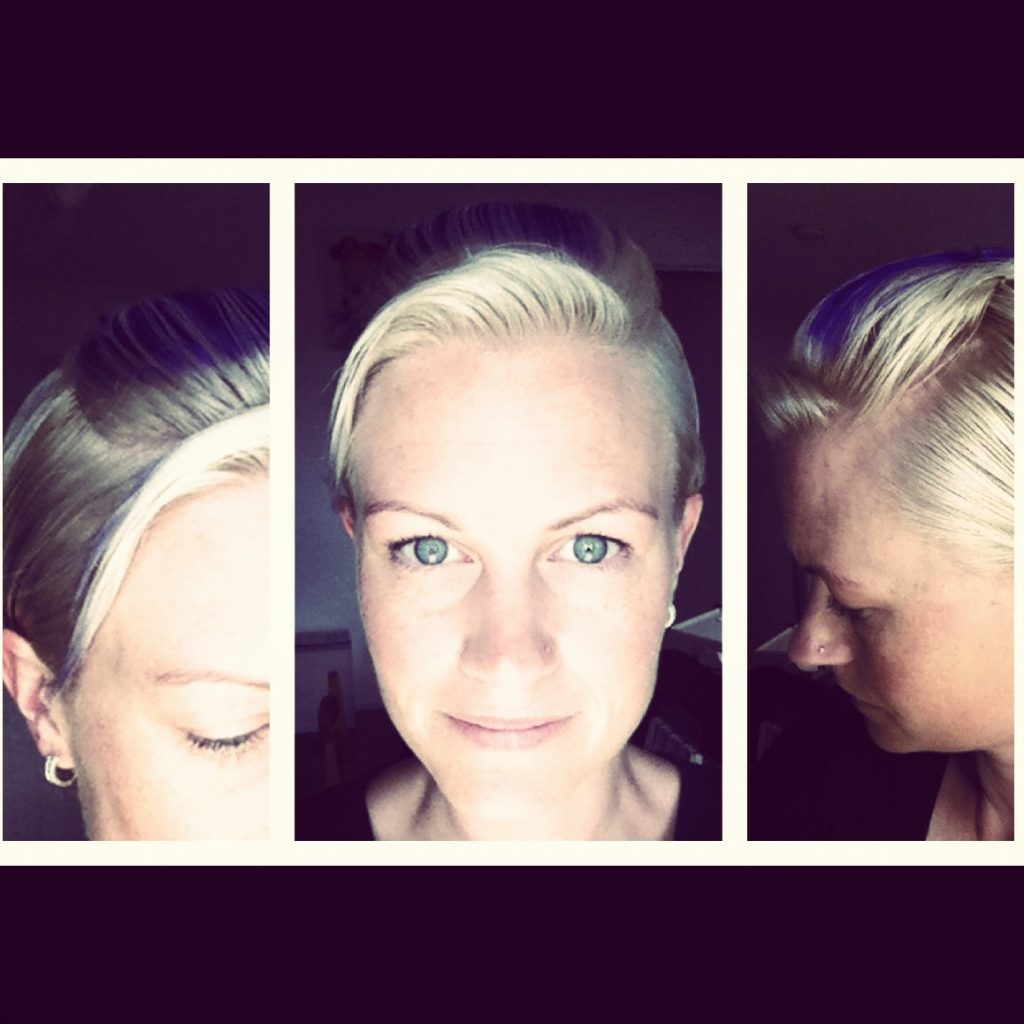 Hairstyle How-to:
Step 1: Select small section of hair from midsection of the top of your head and backcomb.
Step 2: Grab the section in front of that and backcomb again.
Step 3: Repeat until you have about 5cms of hair left between your hairline and the teased sections.
Step 4: If you want to leave a fringe section out (as I have) use a tail comb to section and bobby pin to the side for the moment.
Step 5: Take the section between the fringe and the back combed area and very gently comb it up and over the backcombed section, fastening with bobby pins as you go. This may be easier to do in small sections.
Step 6: Use hairspray over the coiffed section and a gloss for the remainder of your hair.
Day 4: Side Pins – Mama in a Hurry!
Hairstyle How-to:
Step 1: Rub texturising product through your hair.
Step 2: Part as desired.
Step 3: Grab large section from around the face and pull back towards your crown, securing with bobby pins.
Step 4: Repeat on other side of your face.
Step 5: Bolt out the door and don't forget your keys!
Day 5: Channelling Heidi
Hairstyle How-to:
Step 1: Part hair.
Step 2: Select small area of hair closest to part and start a plait.
Step 3: As the plait progresses braid in the hair in front of the plait (check You Tube for some great videos on how to braid hair).
Step 4: Complete braid at about the point on your head that is symmetrical to your part, then plait a few rounds.
Step 5: Secure end of plait to your hair using a bobby pin.
Day 6: Headbands are a (short-haired) girls best friend.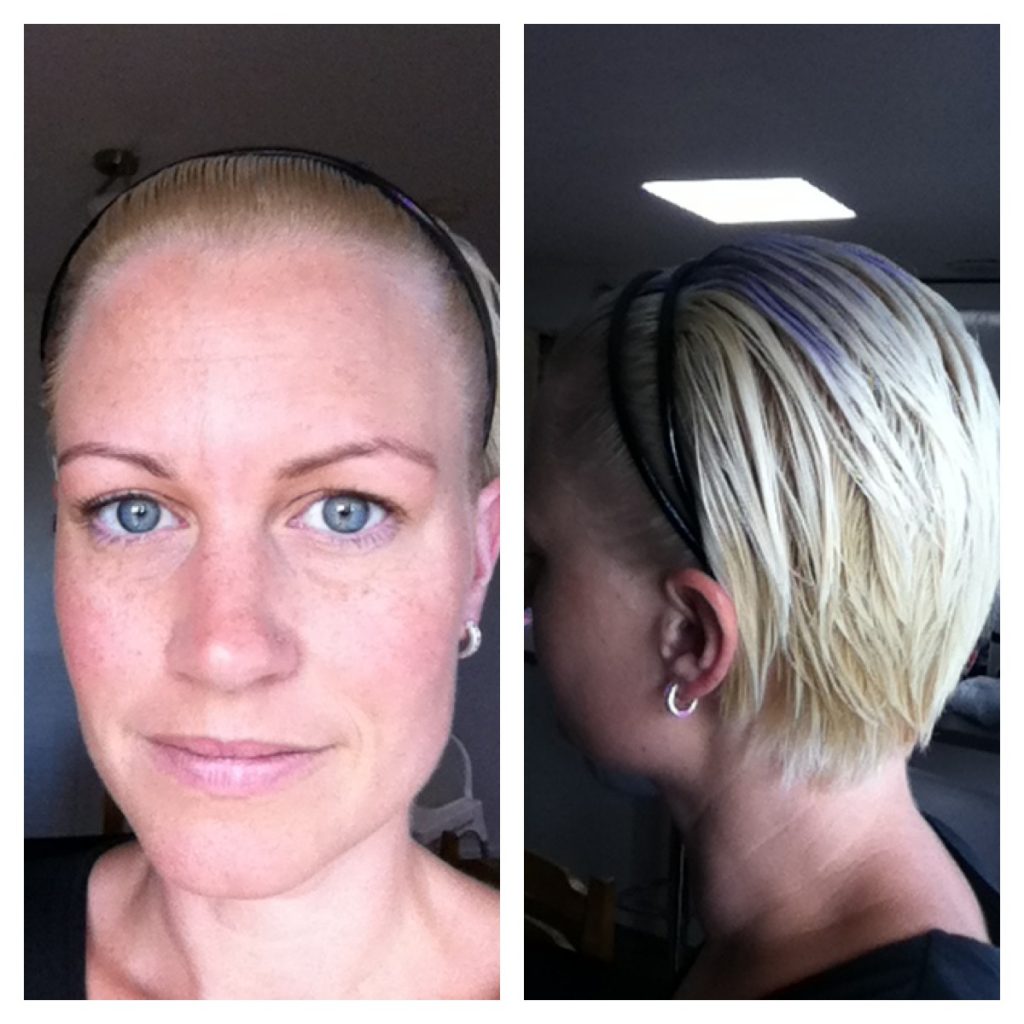 Hairstyle How-to:
Step 1: Wash your hair (if your children will let you take that long in the shower. Mine usually don't).
Step 2: Comb your hair and run through some anti-frizz product.
Step 3: Whack in a headband. Voila.
Day 7: Twist It. Shake it shake it shake it shake it. Baby.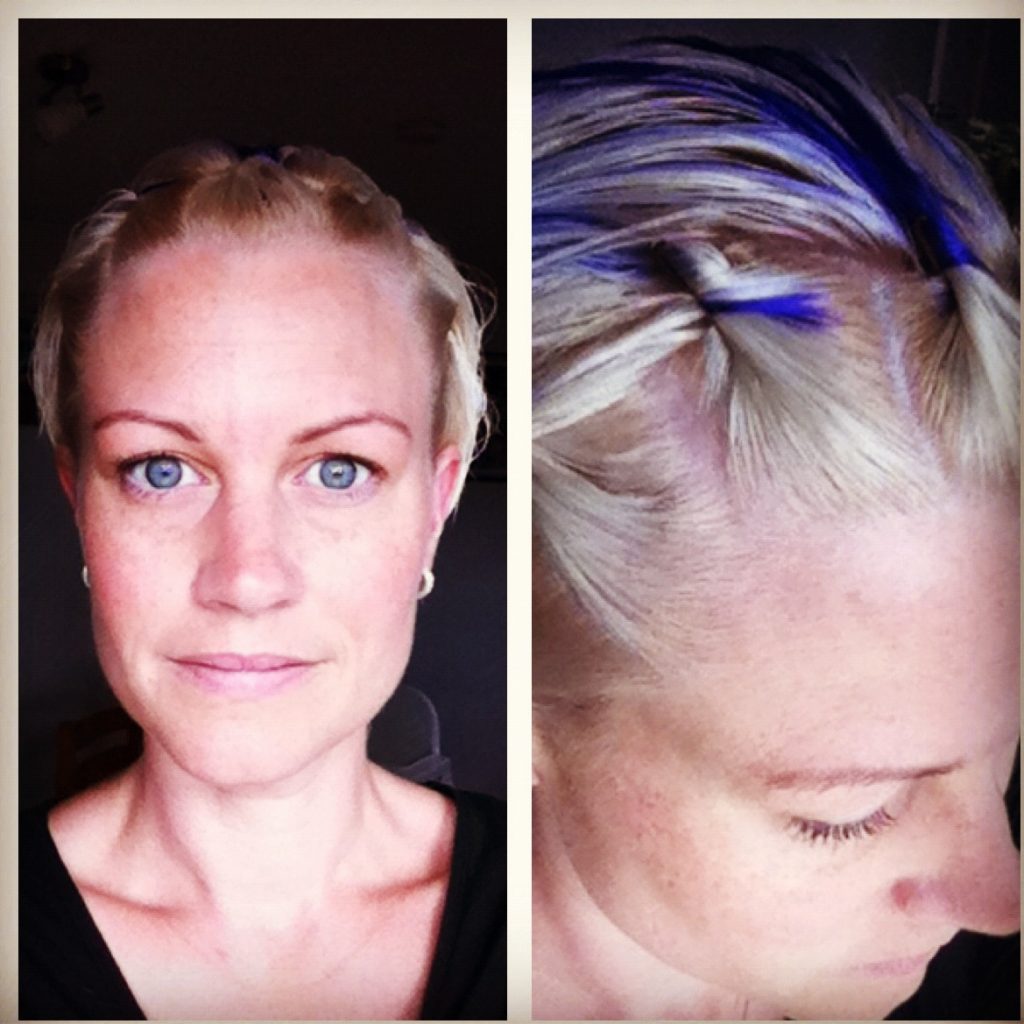 Hairstyle How-to:
Step 1: Apply texturising product to you hair.
Step 2: Select small section of hair (approx 4cm wide by similar depth) at the front of your head directly above your face.
Step 3: Pull back towards your crown and twist into a barrel shape.
Step 4: Secure by pushing bobby pin into the barrel section back towards your face.
Step 5: Repeat for other small sections of hair as desired.
Kate blogs at Kate Says Stuff about life with a Supertrucker husband and four children, which leaves very little time for nice hairdos but she tries anyway. You can also catch her on Twitter @katesaysstuff and Facebook.
And there you have it: the 7-Day Hair Dare, as interpreted by the lovely Kate.
Thanks K for sharing!
If you want to take part in The Hair Dare, the details are here.
If you'd like us to showcase your 7 days of Hairstyle How-to's on Fox in Flats, drop us an email here.
Here's to a week of fab, foxy hair!