In Part 6 of our series on breastfeeding in style, we're sharing tips and ideas for fabulous – yet baby friendly – accessories you can wear while nursing.
Nothing takes a woman back to basics more than breastfeeding her child, yet there is no need to go through this time devoid of accessories either.
The challenge is to find items to dress up your outfit that are:
comfortable for you and baby when snuggling in close
easy to take on and off
are safe for you (torn ear lobes from dangly earrings, anyone?), and
safe for your baby.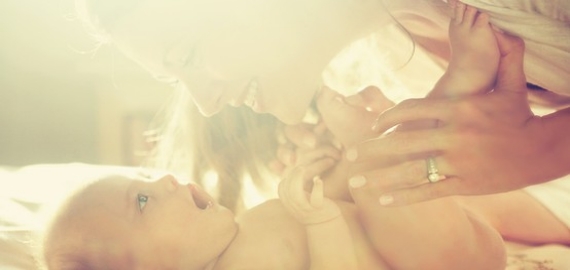 To help with the task, I enlisted 21 of my buddies who breastfed over the last few years, and asked them to name the accessories that worked best for them. Here's what they said:
I invested in a few leather cuffs and woven bracelets. They added beautiful natural colour and texture to my basic outfits, yet were soft on the baby's skin when I held her."
NINA, mother of a toddler and another on the way.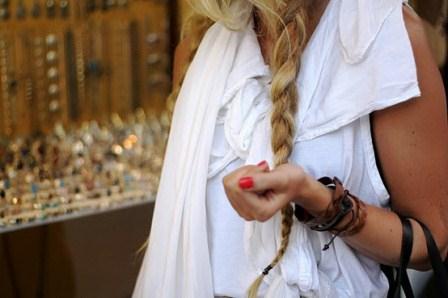 Scarves were my saviour. They brightened up a plain outfit, and doubled for discretion when I was out and about."
MAGS, mother to two little boys.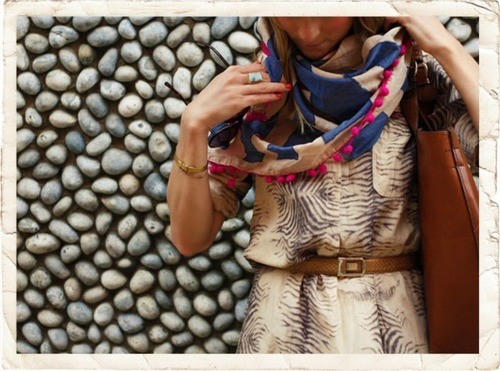 I found a few statement necklaces made from soft fabric. Baby liked to rest his little head on it, like a mini pillow."
JEN, mother of a three year old boy.
"I just wanted to feel normal, so I wore all my usual bling."
 T.J. mother to a girly toddler and a 6 month old.
"Metal necklaces scratched my baby so I bought some thin strips of different-coloured leather, and twisted it around my neck."
JO, mother to four kids under 6.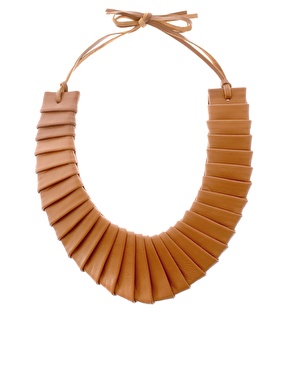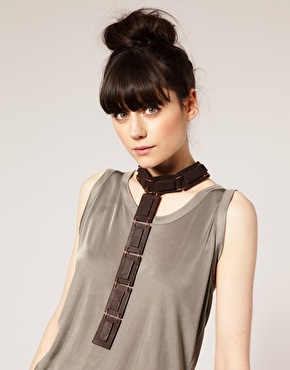 "I had a special ring that I wore and would switch it from side to side to remember which breast I last fed from."
LISA, mother to two pre-schoolers.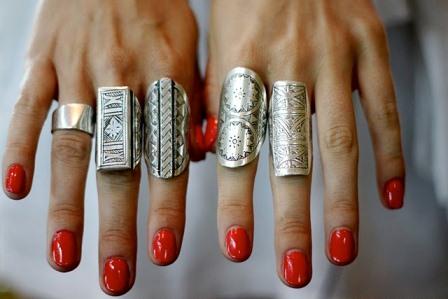 "As they got older, my babies loved a necklace to play with while feeding. Their little hands would creep up to find it. Not much fun for me though when they started to pull on it!"
ZOE, mother to a school-girl and a little boy.
"I'm usually a bangle kind of girl and wore them the whole time. I'd just take them on and off when needed. No big deal."
AMY, mum of two boys.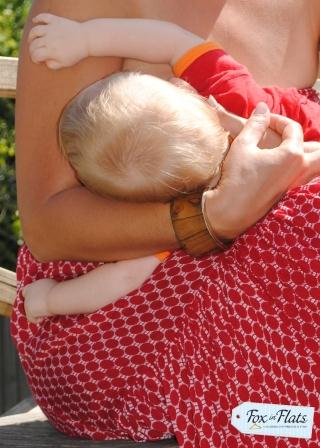 And all that said, many of the women claimed to wear no accessories at all, or kept them to the bare minimum:
"I didn't even wear my engagement ring, as I was afraid it would scratch the baby."
Cheryl, mother of 3 girls and a newborn boy.
"Bangles can get in the way, and can dent the baby's head."
Margie, mother to two school boys.
"Bracelets are uncomfortable when they are lying in your arms."
Darcey, mother of three.
"No earrings that dangled, that's for sure! Babies like to tug on these and it really hurts!"
Mandy, mother of one.
"I concentrated on having clean hair, and a fresh face with a touch of foundation, mascara and lip gloss instead."
Evie, mother of two girls and a baby boy.
The final word goes to my dear friend Penny, who as always is keeping it real…
"Let me see…I mainly accessorised with vomit down my shoulder. It complemented everything in such a nice way."
*Thanks to my gorgeous friends for helping with this series.
I've changed names to protect your boobs…
You all rule. xxx
 What was your go-to accessory while breastfeeding?
And what did you avoid?

Feature image from Gina Kolstud
Check out the rest of our series on breastfeeding, From Milk Machine to Style Machine:
In Part 1, we found 6 stylish Nursing Tops perfect for breastfeeding.
In Part 2, we looked at Breastfeeding in Public and found 9 awesome options for covering up, should you choose to.
In Part 3, we shared ideas on what is super-comfortable – and stylish – to wear at night.
In Part 4, we found 6 different types of dresses you can wear while breastfeeding, and shared some styling tips.
In Part 5, we shared a few funny yet cautionary tales – things not to do while nursing your baby.

More Fox in Flats: