By Andrea
Big fun with the kids calls for an equally fun outfit.
And this easy ensemble is bursting with the same kind of bright, whooshy happiness you feel while hanging onto an oversized helium balloon, or occupied by a lollipop the size of your head.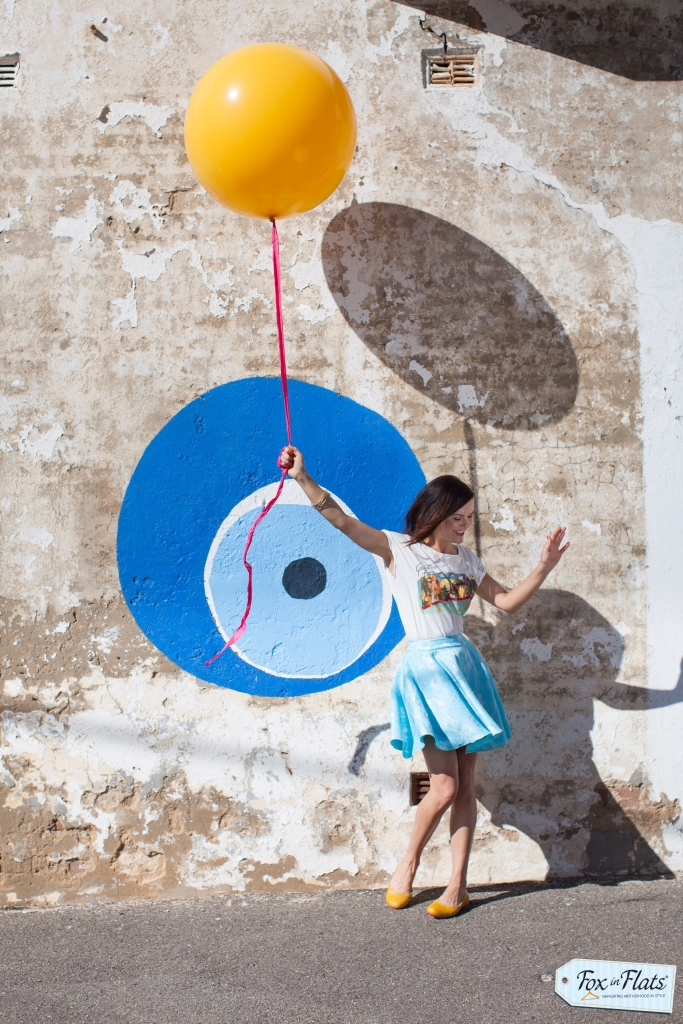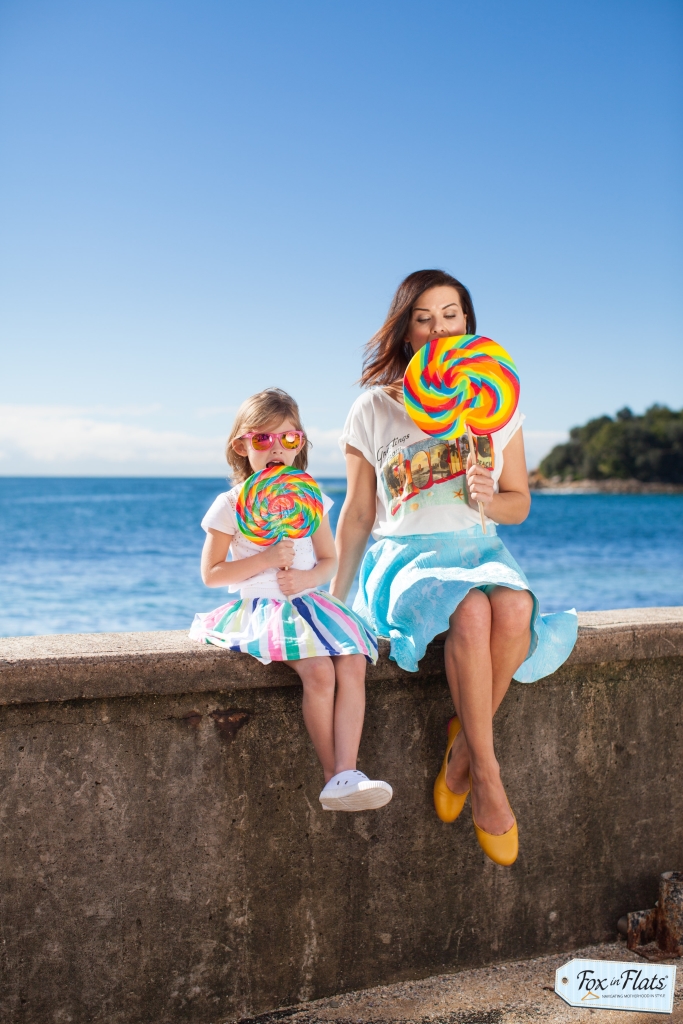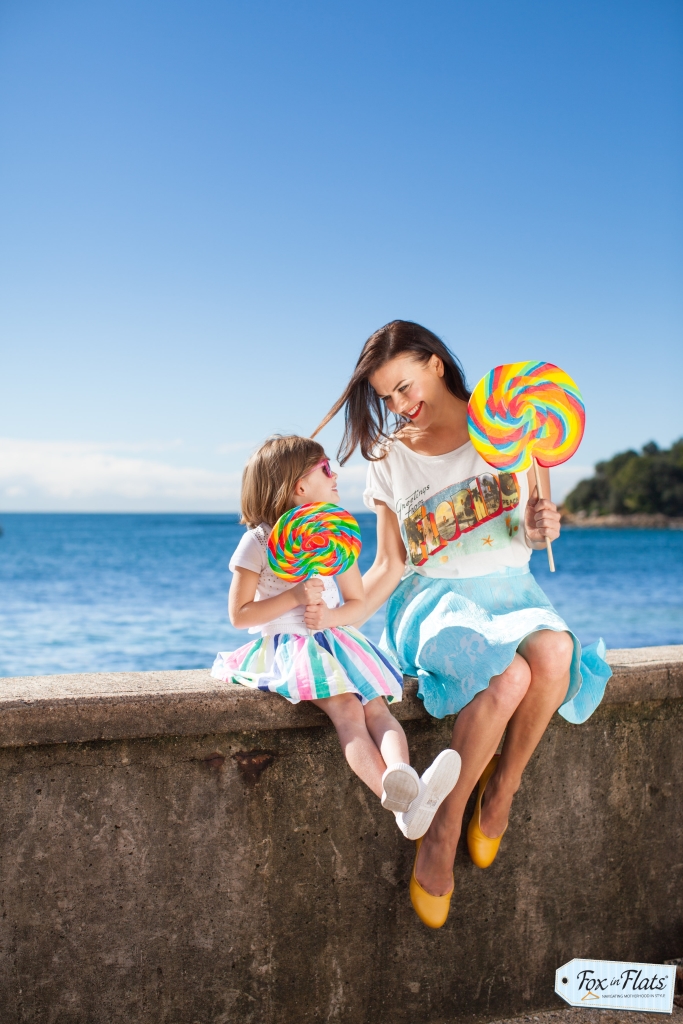 Minty Meets Munt skirt $119, 1 & 20 Blackbirds T shirt $29.95, Lola & Syd bracelets $29, ECCO Shoes 'Angel' ballet flats $199.95, Bespoke Balloonery balloon $45.
To get the look, seek out fun graphic T-shirts in primary colours with a retro vibe, and team with equally bright skirts that swish when you walk.
Simply add red lipstick for you, pack a bunch of wet wipes for sticky little mouths and fingers, and you're set to go!
What's your most fun outfit to wear with the kids? 
More Fox in Flats: