Sorry, this promotion is now closed.
But check out our other great giveaways here.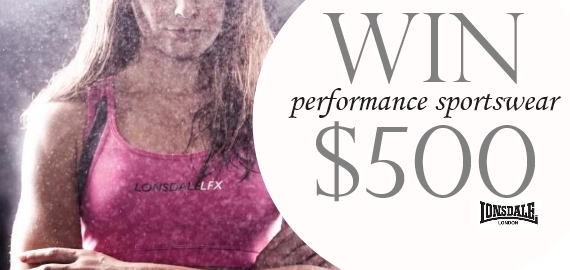 A study published in the International Journal of Behavioural Nutrition and Physical Activity stated that "investing in some nice new pieces of gym clothes improves self-image, and helps people see themselves as athletic – and that is an incentive to get outdoors or go to the gym."
It's so easy to leave exercise to the end of the to-do list between juggling the demands of kids, family, work, home-duties, pets, friends, and everything else we have on their plates. But if new fitness clothing is going to help give us our exercise mojo back then I'm getting ready to shop!
But happily, our friends at Lonsdale are giving away $500 worth of performance sportswear to help a lucky Fox in Flats reader get their exercise mojo back.
Lonsdale LFX is not just your regular training gear. Made from biotechnical fabrics, LFX offers a unique balance of style and fitness, resulting in a premium product designed to support your active lifestyle. And it makes you feel like working up a sweat.
Enter to WIN $500 of Lonsdale Performance Sportswear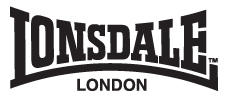 Simply click here to fill in the entry form, and answer the question:
What's your biggest incentive to get active?
It might be to feel better, get toned, or simply to be able to keep up with the kids. The most creative answer will win.
The legal stuff:
The prize is a $500 gift card redeemable online at www.lonsdalelondon.com.au or in Lonsdale stores accross Australia.  
You must be a resident of Australia to be eligible to enter.
The promotion period is from 10th of March, 2013 to midnight EST on the 6th of April, 2013. 
You can enter once via the entry form.
The winning entry will be selected by the team at Lonsdale, and it's a game of skill – so get creative! 
The answer to your entry question may be used on Fox in Flats in the future.
Contest is open to subscribers of the Fox in Flats newsletter only. You'll be automatically subscribed when you enter the giveaway. 
Be sure to check the Fox in Flats Weekly Newsletter to see if you've won. The winner's name will be published in the Fox in Flats newsletter on Monday 15th of April, 2013. You'll have till midnight on Wednesday April 17th to claim your prize. If the prize is not claimed, it will be awarded to another entrant of our choosing, and no correspondence will be entered into.
Entrant must abide by the contest entry conditions listed above. 
Good Luck! 

More Fox in Flats: