Back when my boys were babies, a new weekly mag hit the shelves at my local.
It was glossy. It was fresh. And it didn't have Britney Spears on the front cover. Instead it was packed with up-to-the-sec fashion.
And when my spare change wasn't being spent on double-skim flat whites to prop my sleep-deprived eyes open, I'd hand over a couple of goldies and dive into that fash-escapism. It was clever, fun, and would sometimes give me a good laugh when they'd publish shots like this: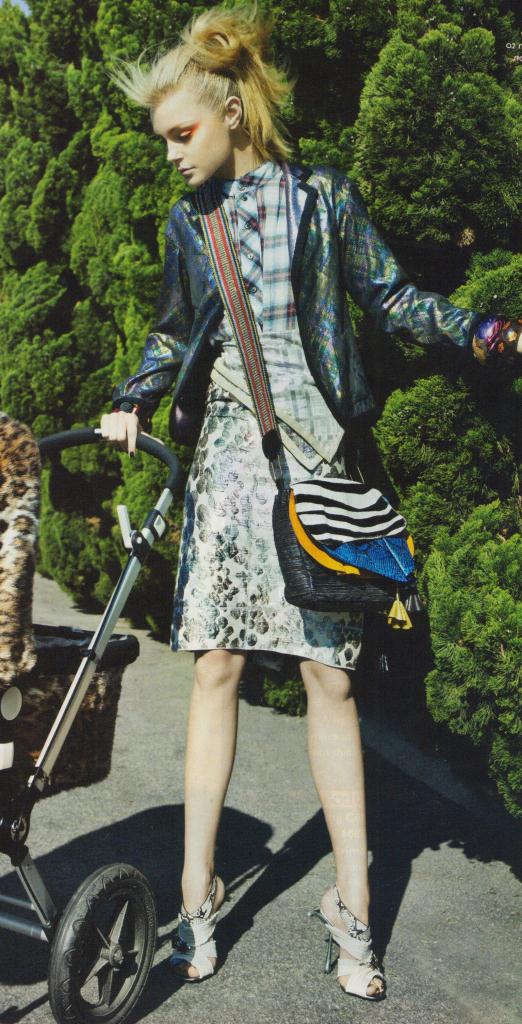 And this week, it's sadly their last edition.
I'll always be grateful for the times I was able to comment on celebrity style as a regular member of their Fashion Jury.
They never seemed to mind when I drew outfit comparisons to the Swedish Chef from the Muppets, 'Where's Wally?', or art smocks from my son's kindy.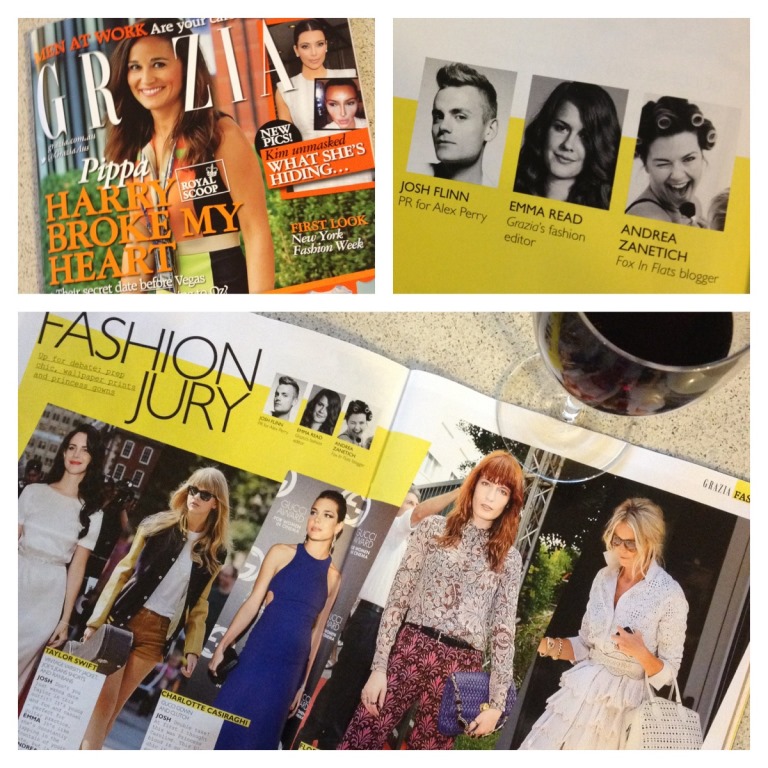 And I'll always be grateful for Grazia publishing my interview with Dannii Minogue.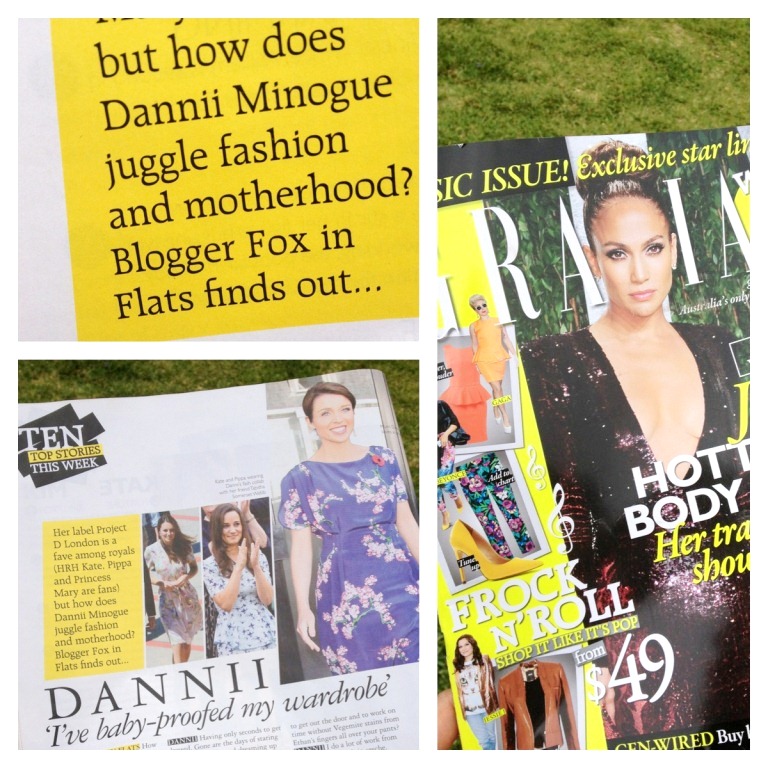 I met Dannii through our work with the Ovarian Cancer Research foundation, and finally mustered the guts to ask her for an interview. She graciously said yes (that interview is here), and after Editor Amy Molloy read it, she asked if they could publish it, and pay me for the honor.  Parts of the interview were published in GRAZIA, and I was then able to handball all the money I received to the research fund. Major Double Touch Down!
To Amy Molloy, Tamara Davies, Amy Nelmes, and all the dudes behind the scenes that did that magazine stuff that none of us really know about – inclusive of spelling Zanetich correctly – we will miss your weekly injection of gloss. And we wish you all the best.
I'll miss you.
The local newsagent, who enjoyed the profits from my occasional appearances (where I'd purchase 6 copies each time) will miss you.
And I reckon a bunch of Fox in Flats readers will miss you too.

And as a final nod to the Fashion Jury Days, I invite you, the readers of Fox in Flats, to provide your own style commentary to the photo of the model with the pram above, circa 2010. 

More Fox in Flats: