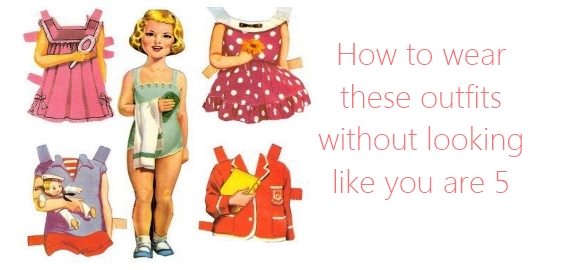 Remember these paper dolls from your childhood? Oh, the fun we had carefully snipping around the edges of the doll and her clothes, and then dressing her up in different outfits?
Today, we're inspired by this game of dress ups, but are yanking those outfits out of kiddie land and into the world of grown ups.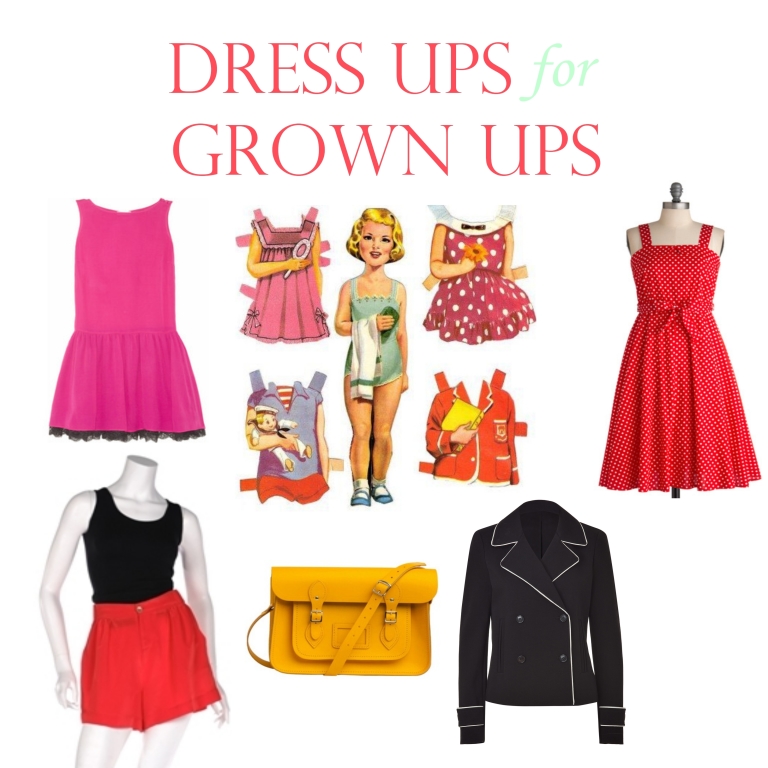 Clockwise from top right:
Polka dots are all grown up with this It's Got Moxie Dress $40 Pop Boutique. Just add ballet flats and red lipstick for va va voom.
Skip the bright red colour, but keep the old-skool piping with this DKNY Piped Blazer $596.
School days are far gone, but you can relive your glory days with this Yellow Satchel $120 from The Cambridge Satchel Company.
Just because you're not short anymore doesn't mean you can't wear them. These MYNE Tegan Shorts $155 have all the promise of an active summer's day, but with a flattering, classic, longer, wider-legged cut.
Pink ruffles and lace after the age of 5? It CAN be done  if you keep the lines clean. For day, add black t-bar mary janes; and for night, wear with thin-heeled, pointy-toed stilettos: RED Valentino @Net-a-Porter $530.
What does your daughter have in her wardrobe that you wish you could wear?