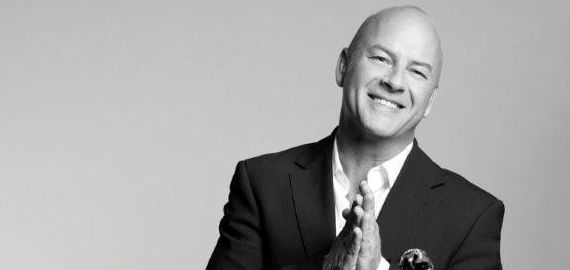 Recently I phoned Peter Morrissey for a chat about his latest range with BIG W:
Man & Woman by Peter Morrissey.
I pulled up a chair at our kitchen table with a view of my little ones watching Play School, while elsewhere in Sydney he pulled up in his car (probably somewhere glamorous, with a sparkling ocean view).
Here's what was said:
Fox in Flats: We've been talking 'mummy matching' at Fox in Flats – where women match whole outfits, or part of their outfits, with their kids. Did your mum ever match your clothes when you were a kid?  
Peter Morrissey: (laughing) "For sure! We were almost like the Von Trapp Family Singers! I'm the youngest of 6, and I've also got a twin sister. My mum would sew our outfits out of the same fabric. Like once the boys all had the same hibiscus print board-shorts, and the girls the same hibiscus print dresses. It must have driven my older brothers crazy!"
Fox in Flats: Your mum sounds cool. How did she influence your style?
Peter Morrissey: "My mum always used to say 'Personality is your best accessory' and I totally agree. If you're out and people start talking to your jacket before they talk to your face, then take it off! I make clothes so you can express yourself, not the other way around."
"Personality is the best accessory."
Fox in Flats: How did your association with Big W come about?
Peter Morrissey: "I approached them a few years ago, and we were on the same wavelength. Since then, we've developed ranges that are appropriately priced for the economic climate – but they're not 'cheap clothes.'
"I'm very proud of the range. I've never had more thank-yous."
Fox in Flats: What items in the range are most comfortable and practical for everyday wear, when out and about with kids?
Peter Morrissey: For mums, I love the Striped Blazer tossed over jeans and a tank, or a simple dress with flats."
"It's important to wear what suits your lifestyle."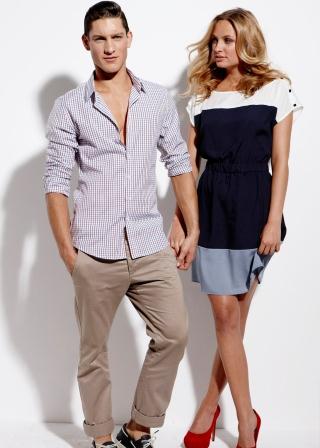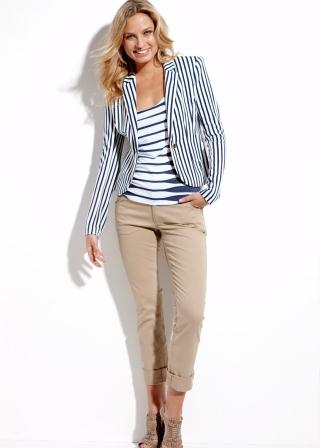 Fox in Flats: I love the chinos in the range, but unless you wear them with heels – or you have a figure like the model in the photo – you can end up looking a little stumpy.
What styling tips might you have for the regular women on how to wear these pants in flats?
Peter Morrissey: "Simple! Roll them up. They should sit about 3 inches above your ankle bone."
Fox in Flats: Is there an item in the range you'd single out as being especially figure flattering – especially for hiding a 'mummy tummy' or larger thighs?
Peter Morrissey: "Oh sure. Anything made from ponte fabric. It's a type of bonded jersey. Try one of the ponte dresses in the navy and white stripe or classic black."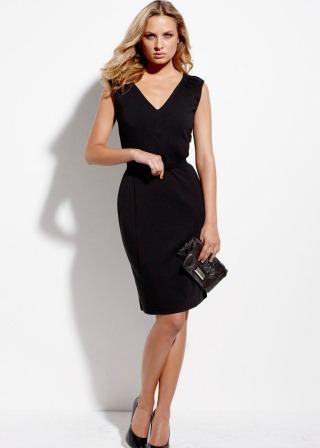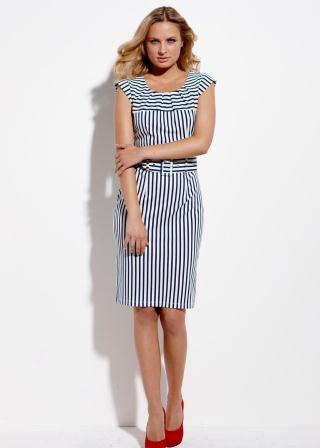 Fox in Flats: I first heard of Morrissey back in the 90's when über sexy people like Michael Hutchence and Kylie would wear your brand. Ever since then I've associated the brand with 'Sexy.'.
Anything in the new Peter Morrissey BIG W range that would make a mum with little kids feel sexy? 
Peter Morrissey: "You know, for me, sexy equals sensual. And sensual is anything that makes you feel better about yourself. I don't make clothes, I make feelings.
"And I'm into making you feel better about yourself. And that makes you feel a bit toey."

Every single piece in the range should get you a root.

"You'd be surprised how many people have come up to me and said they got a root wearing some of my clothes!"
Fox in Flats: Really?! Whoa! Can I quote you on that?
Peter Morrissey: (laughing) For sure. It's true!
Fox in Flats: Well that leads nicely to my next question…It's for the Dads. What styling tips do you have for them?
Peter Morrissey:
"For guys it's easy: tuck in your shirt, put a belt on, and top it with a jacket."
"Men should put a jacket on every time they go out, and you can get your man an entire suit for $160. The jackets are just $79! Men now have no right not to look good because I've bothered to do this range for them. They can afford it.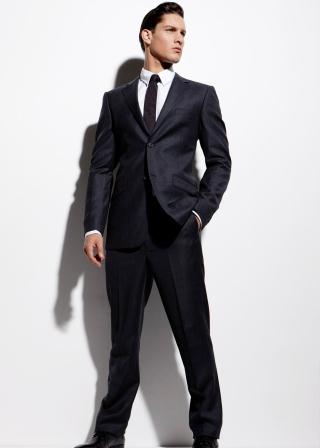 Fox in Flats: How about you?. What do you wear when you're relaxing on the weekends or off-duty?
Peter Morrissey: "I wear all my own label. I'm wearing the BIG W range as we speak. You'll often see me in chinos from the range, a V-neck T-shirt, and maybe topped with a pea coat or vintage American hooded sweat. I'm into beautiful shoes…I love YSL, and Zara does some great men's shoes. On weekends I'll be in my adidas 3 stripes or some Vans."
Fox in Flats: At Fox in Flats, we've been debating toe cleavage. Is it too sexy for the playground? Thoughts? 
Peter Morrissey: "Oh no! (laughing) You shouldn't see it! It's not a pretty part of your body!"
Fox in Flats: Complete the sentence: Tracksuits are….
Peter Morrissey: "For the gym or a lazy Sunday at home. Not for public."
"Clothes enhance your life, and you want to dress for the occasion. If you show you can't be bothered, then the whole experience cannot be bothered

…and then life starts to get a little dreary."
Fox in Flats: Thanks for your time Peter, that was awesome.

Peter Morrissey: "No worries, you can call me again for a chat…!"

And with that, Peter Morrissey roared off in what I imagined to be a seriously sporty and lush car, no doubt to somewhere glam – while I joined the kids on the couch to watch Play School, and roar like a lion…

The Man & Woman by Peter Morrissey range is in Big W stores now, and some of the items featured will be delivered throughout August and September.

 

All this talk about shagging got me wondering – what are your 'sexy clothes'?

And any ideas on what we should ask Peter Morrissey about next?

Subscribe to our weekly newsletter and get the Fox in your inbox.