A FoxInFlats.com.au study of mothers with young children shows two distinct camps when it comes to wearing a tracksuit in public.
There's the "hell yeahs" who wear them several times a week; and then there's those who'd only don a trackie "when hell freezes over".
I had always been in the latter camp, until comfort came a-callin' and a range of designers got in on the act.
The Fox In Flats survey on motherhood and fashion revealed 1 in 5 mothers own a 'good' tracksuit for wearing in public when not exercising, and 50% wear them out at least once per week.
Yet 1/3 of respondents claimed to have a very firm Tracksuit Rule: Never wear one outside of the house.
As one woman from Adelaide, SA said:
Oh god no. Track suits are only for the gym, not for public display!
Another, from Geelong, VIC stated:
I wore it – people asked if I was going to the gym. I never do – I felt stupid. So I wear it at home.
Just 3 years ago, my friend Elaine* wanted to workshop The Tracksuit Rule.
She asked my opinion: "Could you wear them in public?"
Having strict self-imposed rules about this, I didn't skip a beat.
"Nope," I replied.
"Even if it was a lovely grey velour set from Country Road? she countered.
"Nope," I replied.
That's how cut and dried the debate was to me back then.
Fear of being a bogan?
Hailing originally from Adelaide, I'm well aware of the correlation between public tracksuit wearing and one's level of bogan.
In fact, an online bogan test refers to it Question 1, such is its potency.
According to the test, I'm already 30% bogan (you get bonus points for being an Adelaidian).
Add in public tracksuit wearing and I'm up to 34%. A level of 'boganisity' that's not in my comfort zone.
Yet after more discussion about Elaine's new tracksuit, and how soft, comfortable, and stylish it was, we decided to amend The Tracksuit Rule, and deemed it ok if some type of exercise was included as part of that outing.
However, flouting our agreed rule, she arrived at a Tupperware party a week later in said tracksuit without a trace of gym-induced sweat, a whiff of BO, or a hair out-of-place.
She was fresh, immaculate, and smelt of Chanel.
Not an inkling of bogan, and she looked incredibly comfortable.
That's when I de-camped, jumped the fence, and became a Public Tracksuit Wearer. I suddenly 'got it'.
Two key reasons to cross the sartorial line into public tracksuit wearing.
1. Comfort and practicality
As mothers, we are busy and active. We may not be literally running a marathon, but sometimes it feels like it.
In the survey, women claimed to wear their tracksuits for the school run, the supermarket, or on the weekend – most tasks being quite physical.
One mother from Brisbane, QLD, said she would wear them on her busy Saturdays:
…between Auskick, soccer training, shopping and walking the dog.
Another, from East Maitland said:
I wish I did have a 'good tracksuit'. Some nice leisure wear would be great.
And a woman, from Narre Warren South, VIC shared:
Last year I invested in several separates that go together quite well and this helps me to feel more energetic.
2. The magnificent choices.
The array of tracksuits, and coordinating leisure wear available these days is a sartorial smorgasbord.
Here's a taste of what's around to whet your appetite:
Juicy Couture launched their velour tracksuit nearly a decade ago, and Paris Hilton, with her well documented jet setting escapades, assured the image of her skinny butt in a pair of pink juicys was indelibly marked in our minds.
Before we knew it, it seemed kind of ok to duck down to the shop decked head to toe in velour.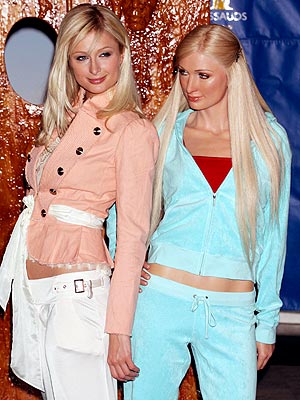 Juicy Couture
continue to have a range of suits, in a rainbow of colours, including this cute short-sleeved hoodie, for $128.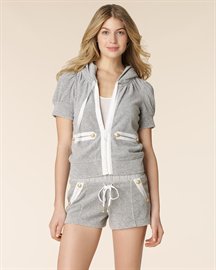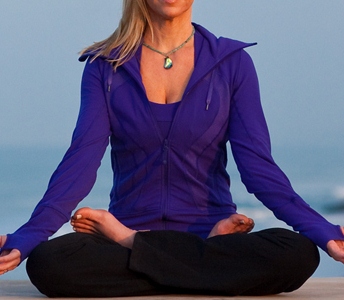 Lululemon is a Canadian brand that my stylish friend Maria*, swears by.
She discovered their stylish separates while living in Calgary, yet happily for us, they have stores around the world, and you can buy online.
They also have a really cool manifesto, that includes phrases like "Friends are more important than money".
True, but my friends don't buy me shoes…
adidas have the tracksuit market covered, as you would expect from a brand that has been around since 1948.
"Face it: you want to be me". Sue Sylvester.
Click 
here
to buy Sue Sylvester's trackies:  The adidas Supergirl track top $65, and pants $55 in a range of colours.
At the other end of the scale, adidas have enlisted
Stella McCartney
to design for them. A collection of coordinating active wear, it is surprisingly affordable. The adidas website includes a great
style advisor
section to help workshop your Stella McCartney pieces.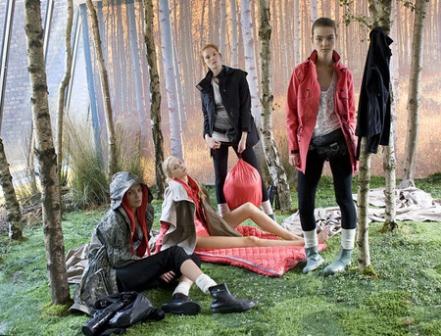 Country Road have two pages devoted to coordinating 'sweats' in their online shop, including less traditional items such as this hooded cape.
For genius yoga pants and leggings with built in tummy control, try yummie tummie, as seen on Oprah's favourite things.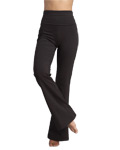 Finally, Target and Kmart stock a good variety, at great prices. Target even has sale on till Wednesday.
Whatever your tracksuit style, some style pointers to keep in mind.
Keep your makeup and hair simple and clean, and add some lip gloss for a touch of shine.
Team with runners, or a great pair of sneakers. You've got to at least look like you are ready to run in an instant.
Leave the handbag at home, and grab a roomy tote.
Tracksuits can get saggy relatively easily. Keep an eye on this, especially around the knees, and be prepared to reinvest asap.
*Names have been changed to protect the public tracksuit wearers among us.