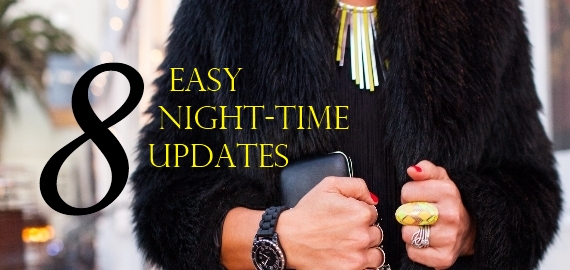 If your night-life lately has been revolving around a crib, a change table and milk-dispensing, the very idea of going out in the evening can be slipped into the too-hard basket (along with your dust-gathering high-heels). Plus, your always-perfect pre-baby party dress may not quite fit the way it used to.
Yet nights out with friends are a sure-fire way to re-kindle a spark of that pre-baby you-ness, plus, a bit of champagne therapy is always good for the soul.
So don't let a motherhood-induced fashion dilemma come between you and a great night out. Instead, try these 8 easy ways to update your night-time look.
1. A sequin wrap or bolero adds an instant element of luxe. And wearing sparkles is gonna make you wanna dance. More ideas of how to incorporate sparkles into your look are here.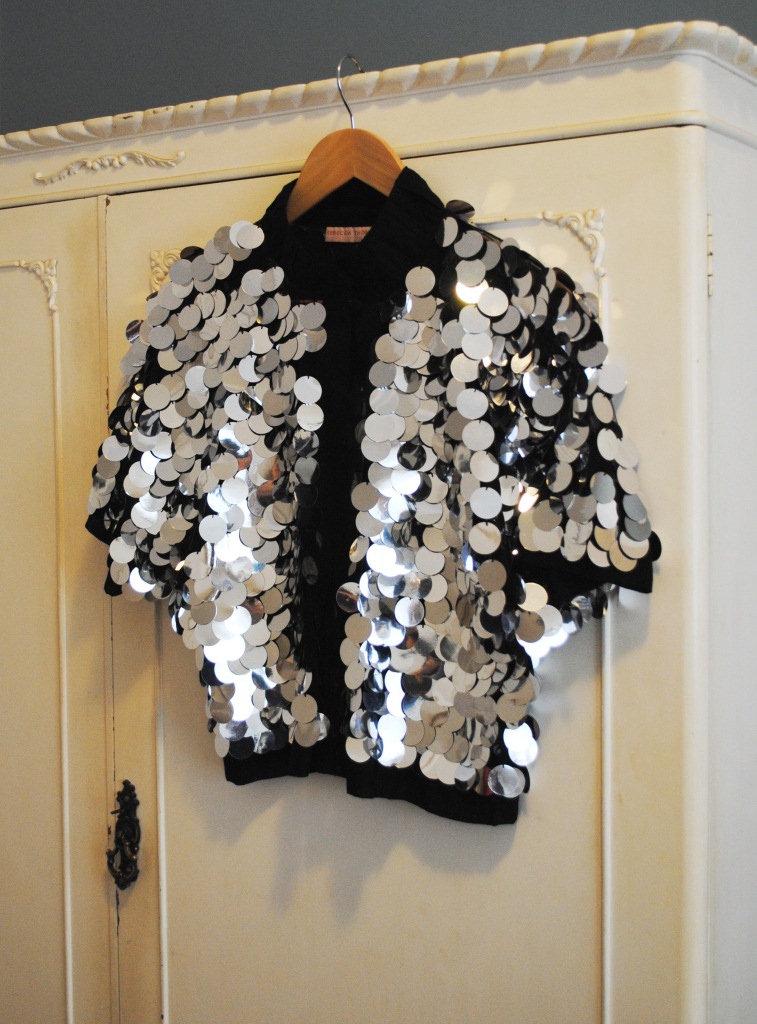 2. Invest in a pair of ponte pants with leather panels – they've got that touch of rock'n'roll glam that every mama deserves, but will pull you in around the tummy area like every new mama needs. I picked up this pair from Witchery for $189 (there's a pic of me wearing them on page 9 of our Spring Trends Mag) and the 'cost per wear' on these babies is now down to about $5.00 – less than a glass of crisp Sav Blanc.
3. Update your night-time clutch to a rigid box shape. And for extra punch, look for ones with attached knuckle dusters.
4. Faux fur says foxy. The end.
Kookai

neon necklace $50,    faux fur jacket –

buy similar Rachel Zoe $376

,    Kookai fringed vest $90,    Lovisia watch $24.99,    

Colette

Daphne 4 ring clutch $29.95,    Lovisia Zig Zag ring $12.99. 
5. Neon lights call for neon brights. Dip your toe in the trend with a neon yellow mani or neon accessories.
6. Let a bright necklace or dazzling earrings become the focus of an otherwise basic outfit. Ideas on how to wear a statement necklace without looking like you raided the dress-up box are here.
7. High heels are moving back toward a super-thin heel with a pointed toe, so if you're buying a new pair, invest in this style now.
8. A slick of red lipstick adds instant glam. As an added bonus, it also detracts from tired eyes. For tips on how to apply to make it stay on longer, click here.
So book that sitter, take a long hot shower, and prepare to get your night-monkey on. And keep a pack of Panadine and a large glass of water on your bedside table for the morning after 😉
Cheers!