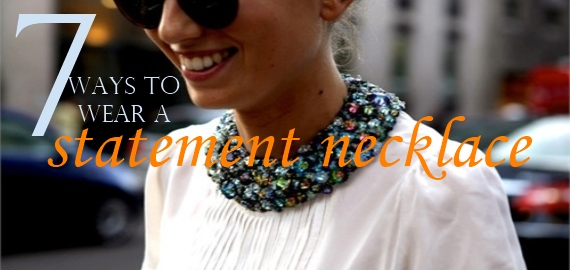 True friends stick with you through thick and thin, but the same can't be said for clothes. An awesome necklace, on the other hand, will be with you whether your figure is looking 'for better or for worse.'
A statement necklace – preferably with a touch of sparkle or eye-blinding gleam – will perk you up when you're feeling down. Plus, it's bang on-trend, so will make you look better by association. That's what you want in a true friend, right?
Here's 7 ways to wear a statement necklace without looking like you've raided the kid's dress-up box:
1. Light, bright colours close to your face will make your complexion look brighter, and you'll look more awake.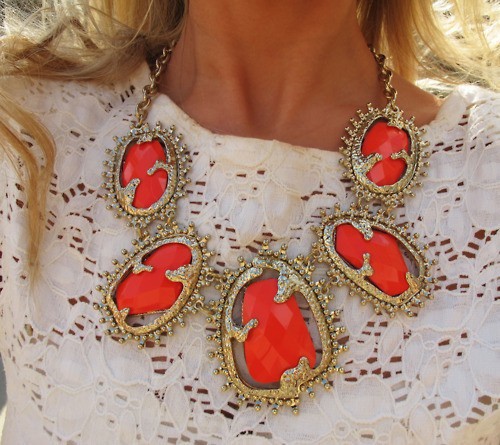 2. Team with a soft, collared blouse, buttoned all the way up to the top. Wear your necklace under the collar for extra style points.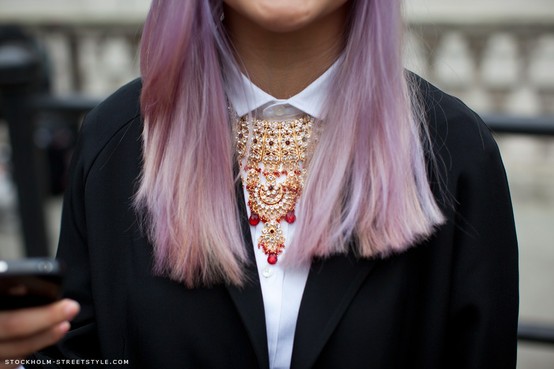 3. Got great boobs? Drape your necklace so it falls just above (but not into) the crease, to draw attention to them in a non-skanky way.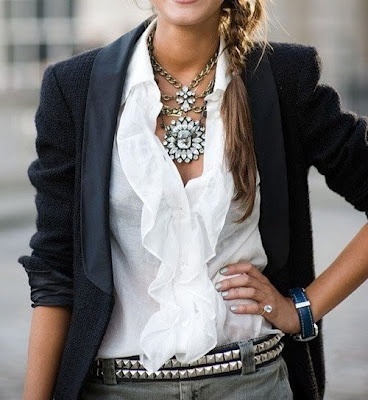 4. You can embrace this trend if you've got a tiny baby. Just choose a necklace made of soft leather, or that has gently-curved edges so it won't press on little heads.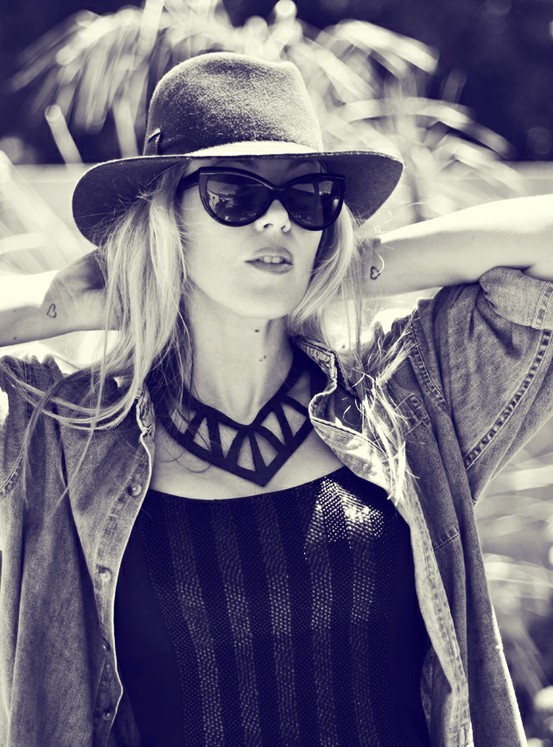 More ideas for accessorising while breastfeeding here.
5. A show-stopping necklace draws attention to your gorgeous face, so it's is especially great if you want to distract from a curvy belly – like when you're newly pregnant but not quite ready to announce it, or if you've just had extra helpings for dinner. If either of these apply, you might want to check out 7 Things To Wear Before It's Obvious You're Knocked Up or 7 Easy Slenderising Strategies For Those Days When You're Going To Have Extra Helpings.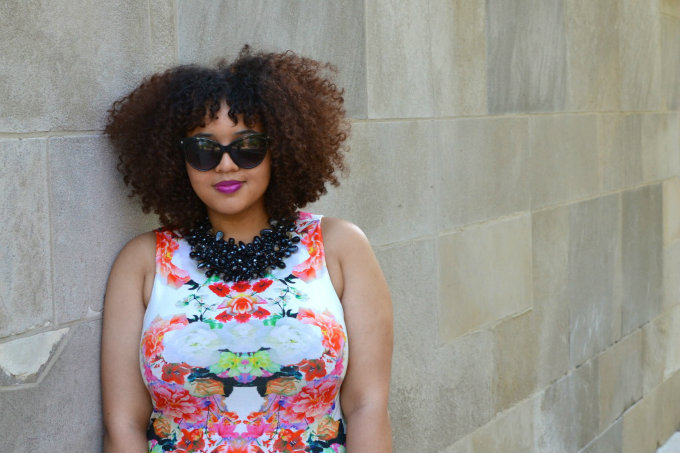 6. Follow the lines of your top to place further emphasis on your statement necklace.
Got a round-necked t-shirt? Try this:
Or try teaming a flat-based statement necklace with a square necked top like this: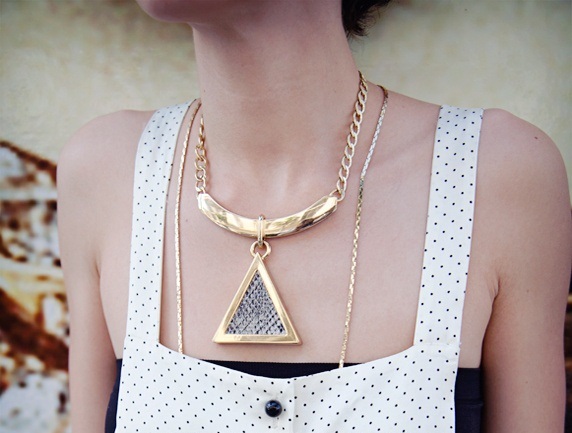 Your geometry teacher would be pleased! 
7. As celebrity stylist Mary Alice Stephenson said: "Wear sequins in the sun, your heart on your sleeve, and remember everything looks better with a smile, Spanx, and a statement necklace!"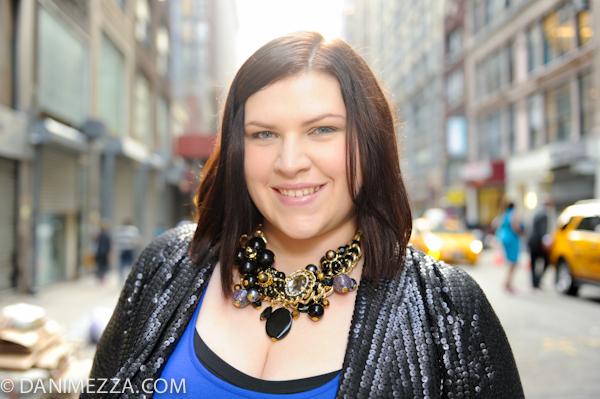 Ready to make a statement? On your marks, get set, GO!