Ever looked in the mirror and thought:
As busy mums, we often don't get to the hairdressers as much as we'd like. So our hair colour can become a bit dank, dull, and if you're like me…a little bit grey!
Our Contributing Foxette – the awesome A.J. – has come to the rescue with 4 easy ways to enhance your colour using items you've probably already got at home.
Chamomile Hair Brightener for Blondes
6 chamomile teabags
½ cup plain yoghurt
7 drops lavender oil (optional)
Bring one cup of water to the boil and then steep the teabags for 15 minutes.  Discard teabags. Combine yogurt and 7 drops of lavender oil with chamomile tea, mix thoroughly. Apply the mixture to dry hair, working through to ends. Cover head in plastic wrap and leave for thirty minutes. Shampoo hair, and rinse out to reveal bright, shiny locks.
Natural Brunette Hair Dye
Triple strength black coffee
Shampoo hair. Place a large bowl in sink and rinse hair with cooled coffee. Repeat several times, reusing the coffee. Leave final rinse in hair for at least 15 minutes. Rinse with clear water, and enjoy an all natural colour enhancement.
Red hair Rev-ival
½ cup carrot juice
½ cup beet juice
Mix ingredients together, pour over clean, damp hair. Wrap head in plastic and apply hot towel, medium dryer heat, or sit in the sun for one hour. Shampoo, rinse and revel in your redness!
Body and shine for all hair types
Rinse flat beer through your hair after washing – it'll give even the dullest locks lots of body and shine!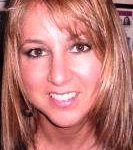 Thanks for the great tips A.J. Now, if only I could find a scalp massage tucked away in that pantry too…
Want more? Try 5 fabulous face masks from the fridge that will freak out the kids.
Do you have any natural hair colour recipes to share?