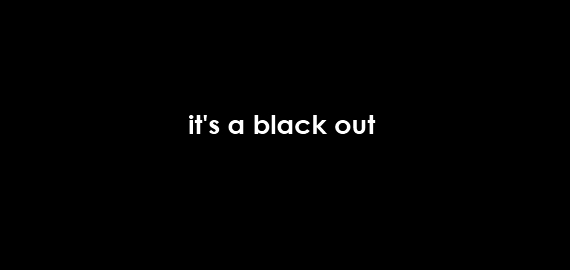 After a few seasons of 'brights', 'colour blocking', and seemingly eons of neons, I'm calling it. I wanna  bring back black.
It's chic, classic, oh so stylish, and I just love it.
Nothing makes me feel more sorted and sharp than an all-black ensemble – even if it's covered in baby dribble. And nothing camouflages bumps, lumps and Vegemite stains better than black.
Yet I get the feeling it's sometimes looked down upon to wear all black.
"You look like you're in mourning," says my outspoken aunt.
"It's a downer," says my perpetually sunny buddy.
"It makes one's complexion sallow," says someone with a very posh turn of phrase that I clearly don't hang out with in real life.
And so, to this week's Dare: Wear a predominantly black outfit every day, for a week.
Think you can wear outfits that are mostly black without looking like a sallow downer in mourning?
Or does the idea scare the pastel coloured pants off you?
However you feel, now's the time to explore your dark side…
The rules:
Each day your ensemble must be mostly black.
You can add splashes of colour, but try to keep these to less than 10% of your entire outfit.
Join in whenever you like, but to fully complete the Dare you need to do it for 7 days straight – and tell us all about it as you go.
7 reasons to try a total black out:
1. Black is instantly slimming, so it's a quick visual remedy for any extra kgs you may be carrying. Instant confidence boost!
2. It's an opportunity for you to channel your inner Kate, Jackie, Audrey et al (see the Fox in Flats Pinterest page for style icon black-spiration)
3. It'll force you to be more creative with the items in your wardrobe – to really look at what you've got and think about how you can combine your black items together.
4. You'll feel super chic.
5. It's a great chance to experiment with using different textures, patterns and fabrics in the same hue.
6. We've already compiled a bunch of easy tips so you can wear all-black without looking like a mama in mourning.
7. We'll call you "chicken" if you don't join in. "Burk, Burk, Burk!"
Tips & ideas:
Check out our Black Out file on Pinterest. It's full of easy outfit ideas and inspiration.
Try teaming your LBD with ballet flats, sandals or brogues for a cute day-time look.
Some fab playground inspiration here.
If you've got a long black maxi dress, try styling it up like Angelina Jolie – easy tips here.
Or for a bunch of different ways to wear any dress, check out the 39 ways Fox in Flats readers rock their frocks, here.
And, we've got 8 ways to wear black without looking like a mama in mourning – so you won't need to worry about anyone asking you 'who died' throughout the week…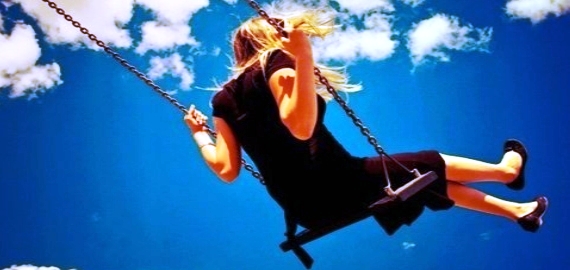 What's a Dare without proof that you've done it?
We wanna see your week of black outfits – it's all part of the fun!
So upload your photos in the Comments section below, or share them on Facebook or Twitter, using #blackout. If you have an iPhone, try the Instagram app for a quick way to share your shots – you can edit then post them straight away, and it's free!
If you're technologically challenged or simply too shy to showcase your looks, why not just TELL us what you've worn each day of your dare?
We'll showcase our favourite reader photos and styling tips on site over the next month or so.
Extra points if you manage to combine the black out Dare with the black eyeliner Dare…
So… are you in? Or are you 'Chicken'?

 Missed out on the fabulous style Dares we've run in the past? It's not too late to try them. Click here, browse away and select a challenge that'll take you out of your style comfort zone. Five bucks says you'll be happy you did!
x Andrea