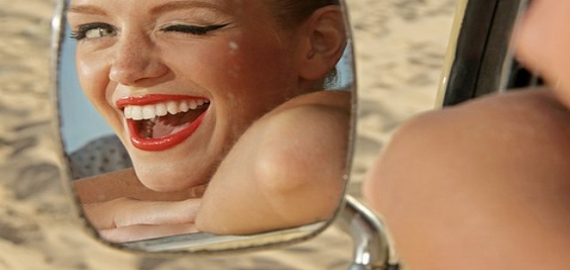 Rock star. Princess. Sex-bomb. These are the words that spring to my mind when I think of black eyeliner. And I'm kinda keen to get me some of that. So this week, I'm breaking out of my day-to-day makeup routine. Instead, I'm going to wear black eyeliner every day – regardless of what's on. Wanna join me?
Whether it's a grungy, kohl-smudged 'Kobain-esque' eye…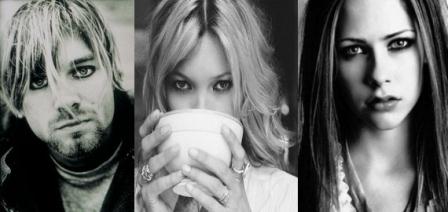 …a seductive liquid line that sweeps with a sigh and a wink…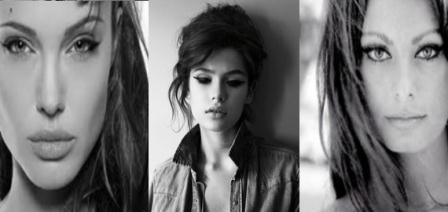 …or the perfectly pristine peepers prerequisite for marrying a prince…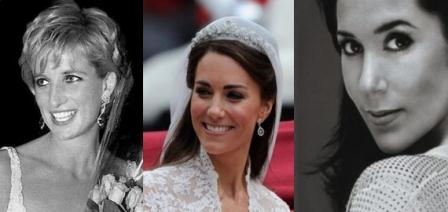 …a black-rimmed eye exudes confidence, strength, and a heck of a lot of sexy.
I certainly found that to be true last Thursday morning when, as part of last week's Dare (which was to wear things that made you feel sensual and sexy), I wore my favourite black kohl liner smokily lined around my eyes, in a way similar to how I'd wear it if I was going on a saucy date somewhere dark and promising.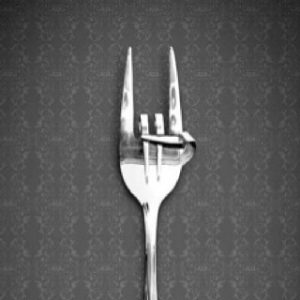 Yet it was 7.25am on a blindingly bright morning, I'd just changed into yet another set of fresh clothes after the little one had splashed me in vomit – again – and Mr Fox had already shimmied off onto the E69 bus to work. The only thing saucy was the Heinz tomato ketchup I was squeezing onto the devon sandwiches for school lunches, and the most promising thing on the horizon was a double-shot flat white.
Despite all that, I couldn't help noticing that I felt just a little cooler and sexier, in a rock-chick-mama kind of way.
We've talked before about how easy it is to fall into a fashion rut once we become mums, as we acquiesce into the monotony of our 'mummy uniforms'. In the same way, it's just as easy to fall into a makeup rut. So this week's Dare is just a little something to perhaps take us out of our make-up comfort zones, and maybe spice things up a bit too.
The Dare: Wear black eyeliner all week.
The rules:
Wear black eyeliner everyday for a week, from when you get dressed in the morning till you brush your teeth before bed at night.
It doesn't matter what type of liner you use: kohl, gel, liquid. Or how you choose to wear it: smudged, winged, cats-eye, lined above, lined below, or in your inner rim. You just have to have black liner of some description touching your peepers every day for a week.
Tips & Ideas:
1. If you don't have a black eyeliner, now's the time to buy one. You can pick up a simple kohl liner from your local chemist or supermarket for as little as $3.99 (I checked today as I was doing the groceries), yet there are an amazing array of formulations and application apparatus around if you are keen to explore the options.
2. Why not use this challenge as a way to experiment with a different type of liner, such as a gel or liquid? Let's face it, it'll probably never happen otherwise. I'm a real novice when it comes to liquid eyeliner, so I'll try that a few times for sure.
3. Different lines will give you a different look.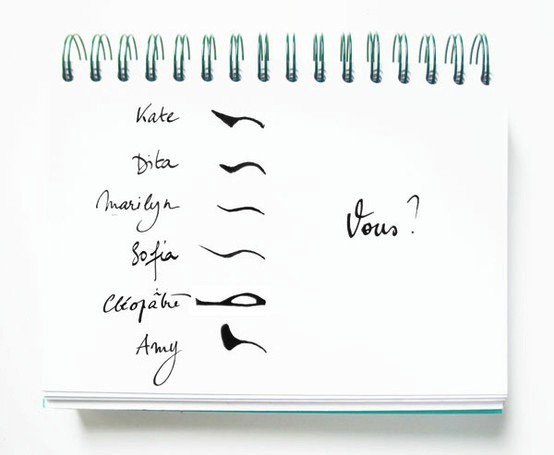 4. Too lazy to apply black eyeliner yourself? Why not try these new adhesive liners from Dior?
5. Have no idea how to apply liquid eyeliner? Me neither, till I watched this video tutorial by Super Kawaii Mama.
6. Still find it impossible to get a smooth line when applying liquid eyeliner? The technique demonstrated in this video involves 4 pieces of scotch tape (and a fair bit of guts!).
7. Clean up mistakes and smudges by dipping a Q-tip in eye cream, and gently swiping it off.
8. To prevent your eyeliner from crumbling when you sharpen it, store it in the freezer.
9. Smudged kohl is quick, easy, and forgiving.
10. Check out Fox in Flats on Pinterest, where we've collected a bunch of pics as inspiration.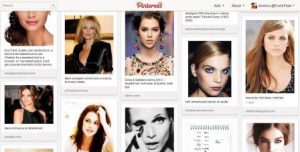 Share the Dare!
Share the Dare with your buddies, and share back with us to tell us what it was like.
Is it a hassle or easier than you think? How does it make you feel: Vamp-ish? Camp-ish? Tramp-ish? And did it make you wanna rock out?
If you're up for the Dare, share your experiences in the comments section below, or on Facebook or Twitter, and feel free to showcase your saucy black-lined eyes by attaching a photo.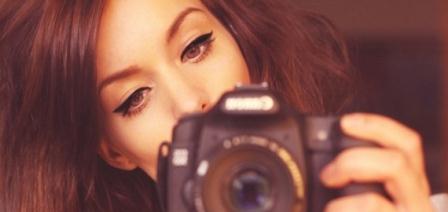 Are you in? Or are you 'chicken'?

For more Fox in Flats: