For most women, the closest we get to a makeup artist's kit is when we're in a wedding, and a makeup artist comes prep us for the big day, or if we're having a makeover at a beauty counter. So getting to peek inside a makeup artist's kit is not only a novelty, but is of huge curiosity.
But what's surprising is that two of the most commonly used items inside a makeup artist's kit can be found in most homes – especially those with little kids.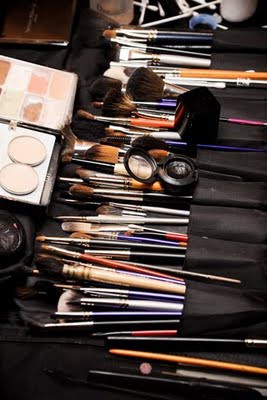 Josh Flinn – model mentor on Australia's Next Top Model and fashion insider – reveals two of the most unexpected items:
Baby wipes
"They're used for removing makeup, fixing smudges, wiping hands and benches."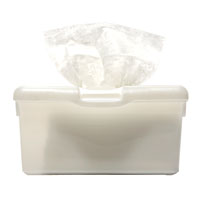 "MAC and Napoleon both make their own, but you often see baby wipes from the grocery store too."
MAC wipes $35, Napoleon Perdis wipes $35.
Toothbrushes
"Used to clean other brushes, to comb brows, and sometimes, with a slick of mascara on them to colour brows."
Well thankyou children – because of you, and all those bottoms I've wiped, I'm well on my way to have a professional looking makeup kit! Here are 7 more baby products that can do double duty for beauty.
What's the most unusual thing in your makeup kit?