By Tegan Taylor
Isn't it always the way that the mornings that are the craziest are the ones when your face could most benefit from the magic of cosmetics?
Whether you've been up all night feeding a baby, caring for a sick child or are just burning the candle at both ends, sometimes you just need a quick solution. So we developed:
The one-handed, two-minute makeup face for those mornings when you are just so sleep-deprived you can't bear to put your coffee down."
The point of this makeup face is to look less dead than you currently do, with minimal time and exertion.
Your two minutes starts… now.
0:00 Prepare your skin
Depending on the kind of morning you've had so far, this may involve wiping Vegemite off your face first. Follow with your favourite moisturiser.
In hot weather, a mattifying moisturiser like Clarins Ultra-Matte ($45.76) is great.
0:20 Ace your base
Smooth on the foundation, tinted moisturiser, BB cream or powder of your choice. If you have the time and inclination, pop some concealer under your eyes.
Napoleon Perdis Camera Finish $65
0:50 Add some colour
Either add some pink or peach blush on the apples of your cheeks or bronzer along your forehead, cheekbones, nose and chin to warm your complexion.
BECCA beach tint in Watermelon $21.75
Tip: Blush and bronzer together can look a little overdone – especially if you are in a hurry – so just choose one.
1:10 Define brows
Defined brows frame your eyes and give the face a focal point, distracting from uneven skin tone and eye circles. Use a pencil with a brush attachment to fill in gaps and make brows sit neatly without needing to switch tools.
1:30 Mascara, mascara, mascara
Nothing helps fake awake better than a healthy application of mascara. If you can be bothered, clamp your lashes in an eyelash curler before applying, or simply invest in mascara that will lengthen and curl like Lancôme Hypnose Star Mascara.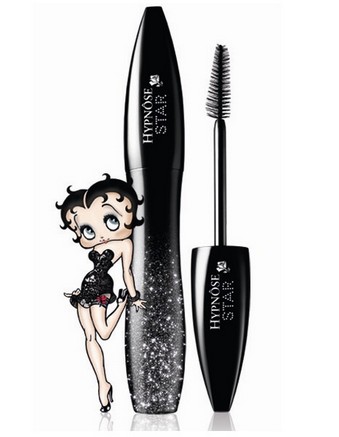 Lancôme Hypnose Star Mascara $52 at Myer, or $24.26 at Saks Fifth Avenue
1:35 (Optional) Slurp caffeinated beverage of your choice
1:40 Lips
Finish the look with a smudge of tinted lip gloss, lipstick or lip stain (the BECCA beach tint in Watermelon $21.75 pictured above will go double duty).
Burt's Bees tinted lip balm $13.46
2:00 Back to the trenches, soldier!
What are your tips for looking fab on frantic mornings?

More Fox in Flats: