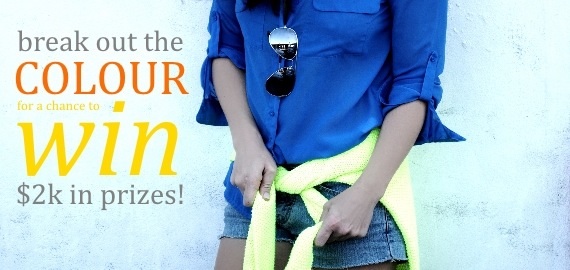 By Andrea Michelle for Dove
A couple of months ago I was in a fitting room in a clothing store doing those weird contortionist moves you make when you're trying to check out how your butt looks in that new pair of gym pants, when Katy – the store manager and long-time reader of Fox in Flats – called out between the curtains "So Andrea, what do you think of that top?".  It was a chic yet comfy grey sweater that I'd made a beeline toward the second I'd stepped in the store which was now draping in all the right ways on me, yet something wasn't quite right. "I dunno Katy, I love it, but I just don't know. It's cute right?" I said as I shunted the curtains to the fitting room across so she could see "..but I can't put my finger on why I don't want to buy this. Everything about it is right!" She appraised me in that grey top for a second or two, pursed her lips, then said "Ah, I know. It's because you've got so much grey in your wardrobe already."
At that moment I realized two things: One, that I'd clearly been over-sharing my outfits on Instagram for Katy to have such an intimate perspective of the contents of my closet, and two, that I was in a colour rut.
When I got home I opened my closet doors and perused it's contents. What Katy had said was mostly true. Because staring back at me was a whole lot of grey, a bunch of white, and oceans of black. Yet peppered among that were tiny spots of colour: a bright blue shirt that I'd only worn once for a TV appearance, an orange halter that I loved so much on a shoot I had to buy it, a bright pink blouse I wore on stage while speaking at a conference, and a whole section devoted to colourful sun-dresses. Yet I realized I rarely wore my colourful clothes, instead usually reaching for something 'safer', and usually 'blacker'.
I felt relieved to know I'm not the only one when I read the results of a poll by Dove which found that only 14% of women feel beautiful when they wear colours other than black and white, and only half wear their favourite colour often.
In a mission to break out of my rut cloaked in black, white, and 50 shades of grey, I tried on a bunch of my colourful clothes before rushing to meet my buddy Laura down at Bondi beach for a coffee.  And I managed to pull together the brightest outfit I could from my wardrobe: that bright blue shirt, a neon yellow knit that my husband had once jokingly described as "Hi-Vis", and topped it with my favourite Chanel lipstick – a blindingly vibrant orange that I usually tone down slightly with a layer of nude gloss over top. But this time I didn't dial back that blinding brightness.
As I was driving down to the beach though, I remembered the other reason that I hadn't worn that blue shirt since that TV gig – it was because it made me feel a bit sweaty. 100% polyester is not my friend. But I'd been trying a new deodorant that Dove had sent me a couple of weeks before – Invisible Dry – and wearing that top this time around there were no issues. Plus it doesn't leave white marks on my clothing like other deodorants can, so it didn't stain that pile of colouful yet clean clothes that I had just tried on and left in a messy heap on my bed.
Laura kinda laughed when she met me at Bondi, because she'd never seen me wearing so much colour before, and then banged off a few snaps so I could prove I'd broken out of my colour rut – at least for a day.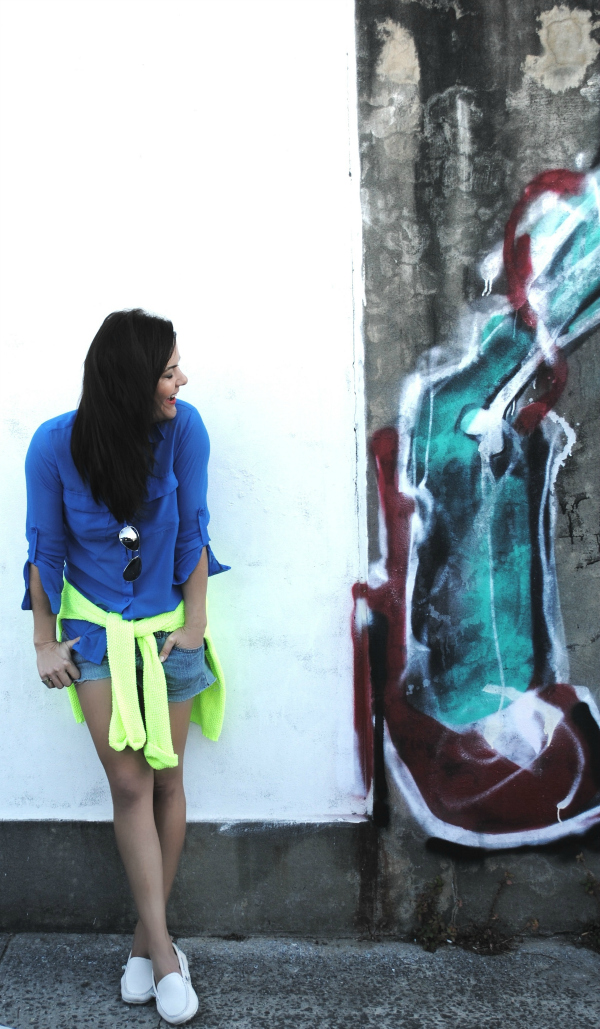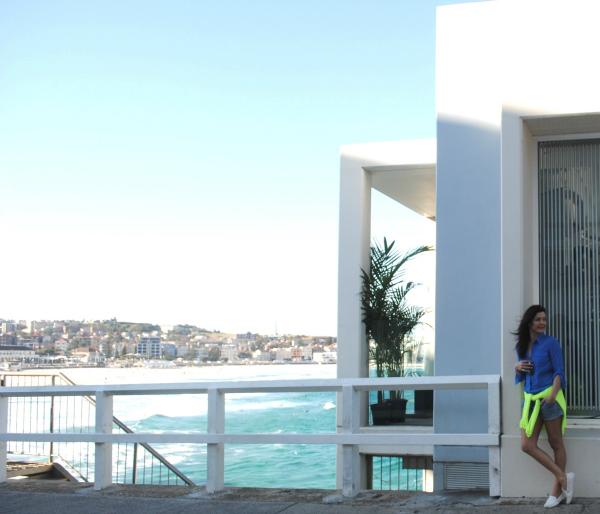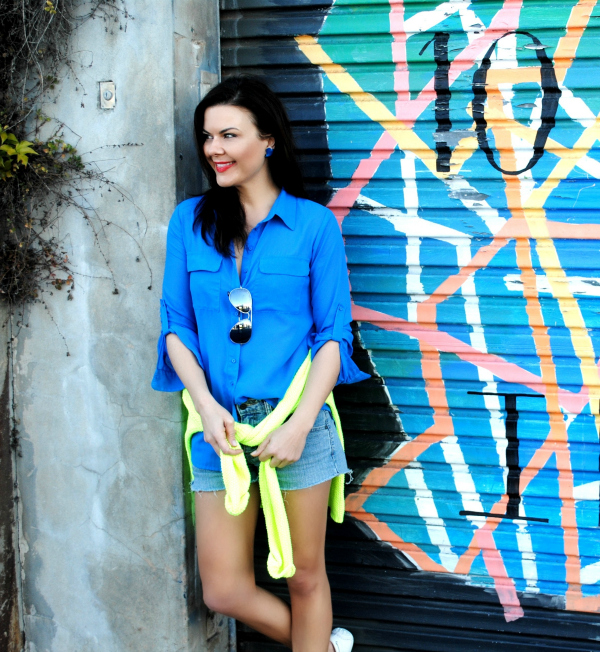 But you know what? I'm going to try this little colour experiment again – not only to get some wear out of the colourful clothing that I own that's been languishing in my closet, but because all that brightness made me feel great!
I'd love to see your most colourful outfit!
Share a pic of your favourite/coolest/most fun colourful outfit on Instagram and tag me @FoxinFlats so I can check it out.
PLUS use the hashtag #dove100colours to be in the running to WIN a $2,000 prize that includes flights to Sydney, accommodation, a Westfield shopping & styling session, and a dinner and drinks package. But be warned, I might just invite myself along to check out what you buy and have a glass of champers with you after ;).
Check out the Dove website for T's & C's. The winner will be announced by DOVE on November 9th, 2014
Can't wait to see your most colourful outfits over on Instagram!
xA