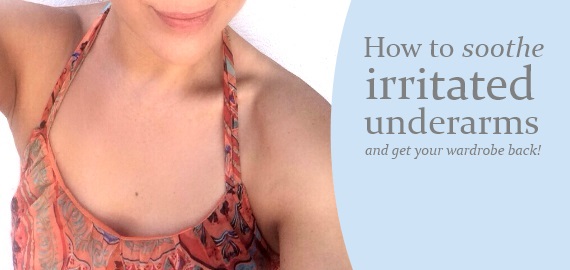 Shocking study reveals women are ashamed of their pits, won't wear certain clothes
By Andrea Michelle for Dove
Imagine not feeling confident enough about wearing your favourite sleeveless, halter, or strapless dress or top because you're concerned about the state of your armpits??!
A recent study conducted by Dove1 revealed that a whopping 64% of Australian women would do just that when they had irritated skin under their arms as a result of shaving.
My mind kinda exploded when I read the results of this research, because if your wardrobe is anything like mine, it's crammed with dresses, blouses, jumpsuits, shirts and tops that potentially involve a flash of arm pit when worn. And the idea of precluding over half of my wardrobe is just implausible. Because pulling together an ensemble in the middle of the morning rush is hard enough as it is without any extra complication. Especially when it's something as un-glam as our pits.
"Happily there are easy ways to soothe your armpits to ensure they are flash-worthy so you can reclaim your wardrobe, stat."
Understand what is causing the irritation
When we shave our underarms, we scrape each side several times – that's a lot of scrapes per year if you're shaving say, twice a week. And according to this study, up to 20% of what we shave off is skin. Ugh, ouch! It doesn't take the research guys from Dove to explain that this is what sometimes leaves our skin looking red and raw, and feeling sore.
How to help skin repair itself,
and avoid irritated underarms
START thinking of your armpits as you would other parts of your body – it's an area of skin that needs a bit of care to look its best.
CLEANSE gently using a washcloth to rid your skin of debris and impurities.
RINSE and DRY the area thoroughly.
MOISTURISE and DEODERISE with Dove Original Deodorant. The glycerine in Dove's unique ¼ moisturising cream formulation helps skin repair itself from the scrapey damage of shaving, leaving underarms soft and smooth. And it gives all-day perspiration protection so you won't leave sweat marks pooling on your favourite silk top.
And then we can get back to one of our favourite things to do – shopping our wardrobes!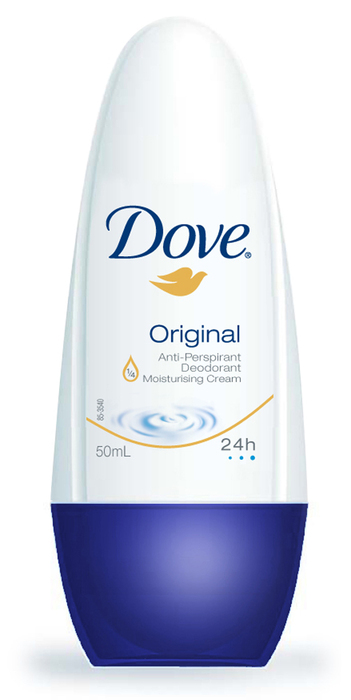 Dove Original Aerosol: $5.25 / 100g
Dove Original Roll On: $3.89 / 50ml
Available: Coles, Woolworths, Priceline and selected pharmacies and retailers.
Are you shocked with these research results, or do you also avoid sleeveless clothing when your underarms are sore and irritated?
To WIN one of 10 Dove product packs
– including the Dove deodorant range so you can try it yourself –
share what shocks you in the comment section below.  
Entry conditions:
The prize is a Dove product pack valued at $63.79, containing the following:
1x Dove Original Deodorant Roll On
1x Dove Hair Therapy Pure Care Dry Oil
1x Dove Hair Therapy Nourishing Oil Care Conditioner
1x Dove Hair Therapy Nourishing Oil Care Shampoo
1x Dove Triple Moisturising Deeply Nourishing Body Wash
1x Dove Beauty Cream Bar
1x Dove Essential Nourishment Body Milk
1x Dove Deep Pure Face Cleanser
This giveaway is open to residents of Australia only.
Be creative and fabulous (the way you usually roll, right?!) as the Fox who wins will be the one with a creative and fabulous answer.
You can enter this promotion once only via the comments section below.
Include your email address with your answer in the Comments section below, because that's how we'll contact you, and your entry won't be valid otherwise.
We will also announce the winner in our weekly newsletter. You can subscribe to that fun here.
The giveaway runs from the 28th of April till the 12th of May 2014. 
The winner will be chosen on the 12th of May, and contacted that day via email.
Entrants must abide by the contest entry conditions listed above. 
1 Dove specialist R=D Auxilliary Report in association with the International Journal of Cosmetic Science

Survey conducted by Dove Australia 2014.